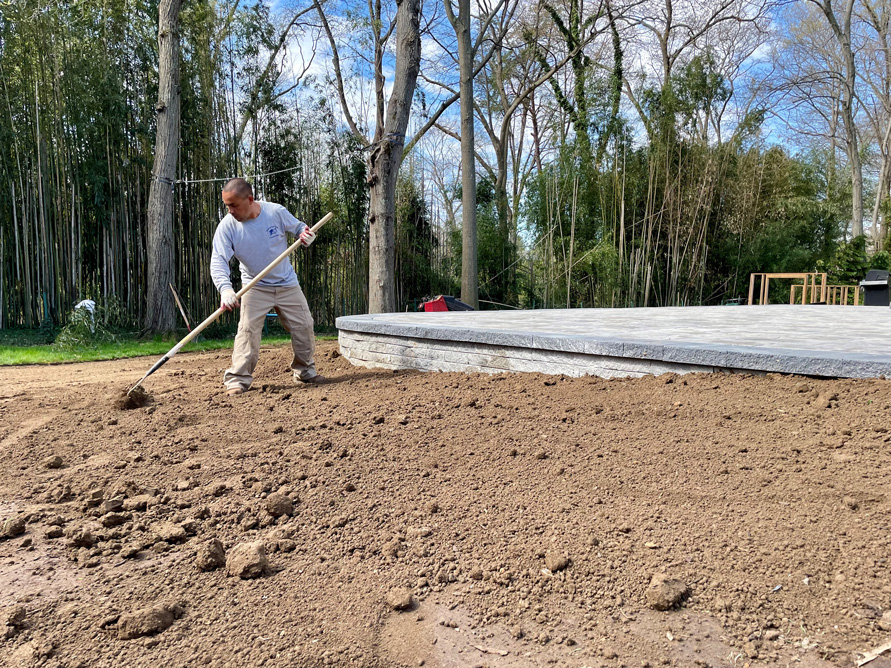 Re-Grading
Drainage problems can cause extensive damage and create major headaches for you as a homeowner.
There are many solutions to these problems ranging from re-grading the soil, a simple downspout extension to an extensive french drain system or channel drain. We will guide you to the right solution that is suited for your property.
Grading is a very important part of successful water flow across your property. An improper grade can cause problems ranging from standing water to severe erosion. Re-grading using a variety of techniques is critical to remedy most drainage issues. Independence offers re-grading services perfect for any area of your property, big or small.
Call us today at (703) 887-1834 or click below to request a free estimate.
"My wife and I are extremely happy that we chose Independence Landscape for all of our landscape, gardening, and lawn care needs. Chad and Curt have done an excellent job with fulfilling our goals within both our time frame and budget. Our yard was in need of help and things are shaping up very nicely. We look forward to our continued work with you well into the future."
– Dave & Lori M., Alexandria, VA