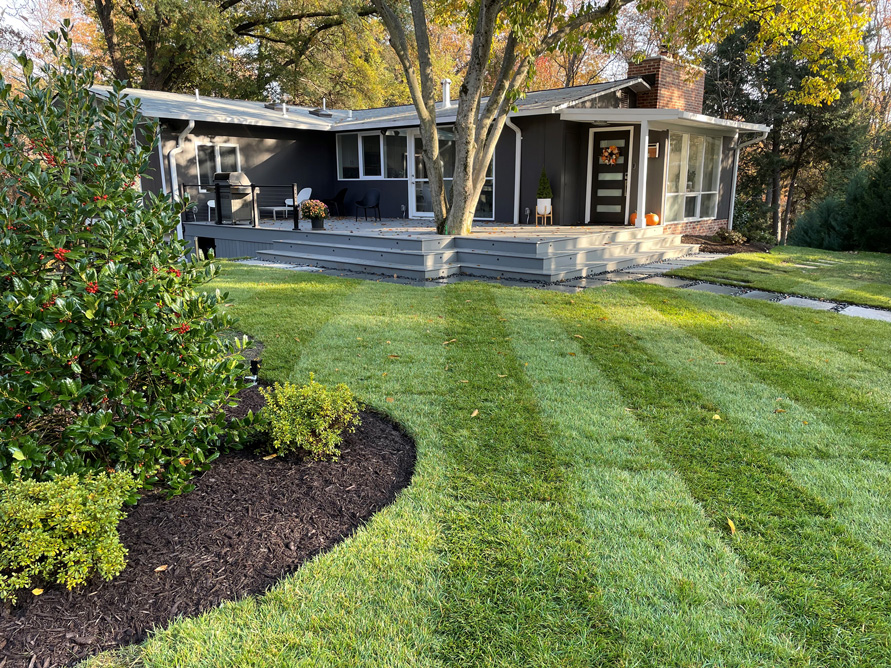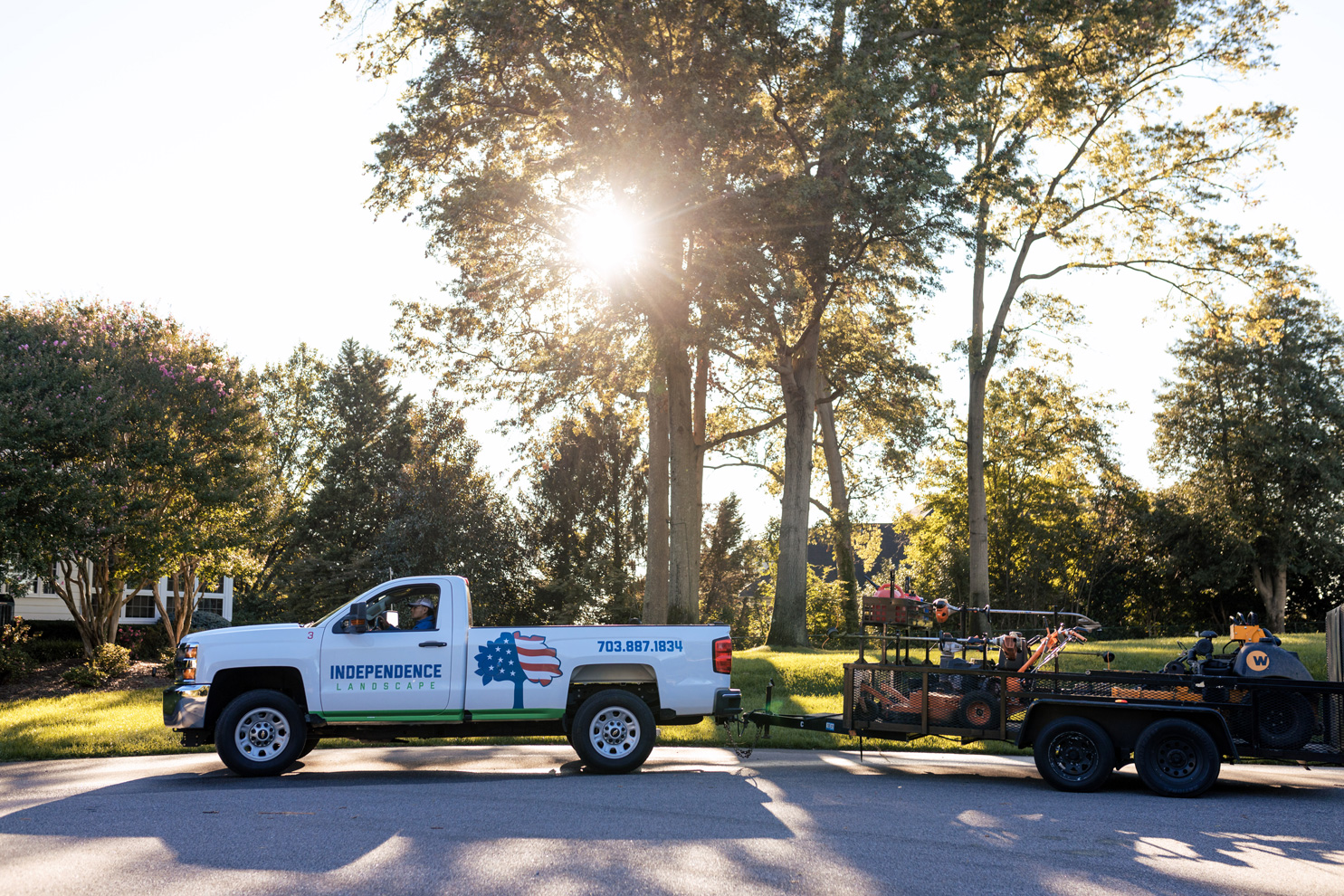 MOWING & EDGING
We send the same professional crew to your property each visit. They mow in straight, professional lines, leave walks and drives clean and well-edged, and blow everything off when finished. Like you, we take pride in the results.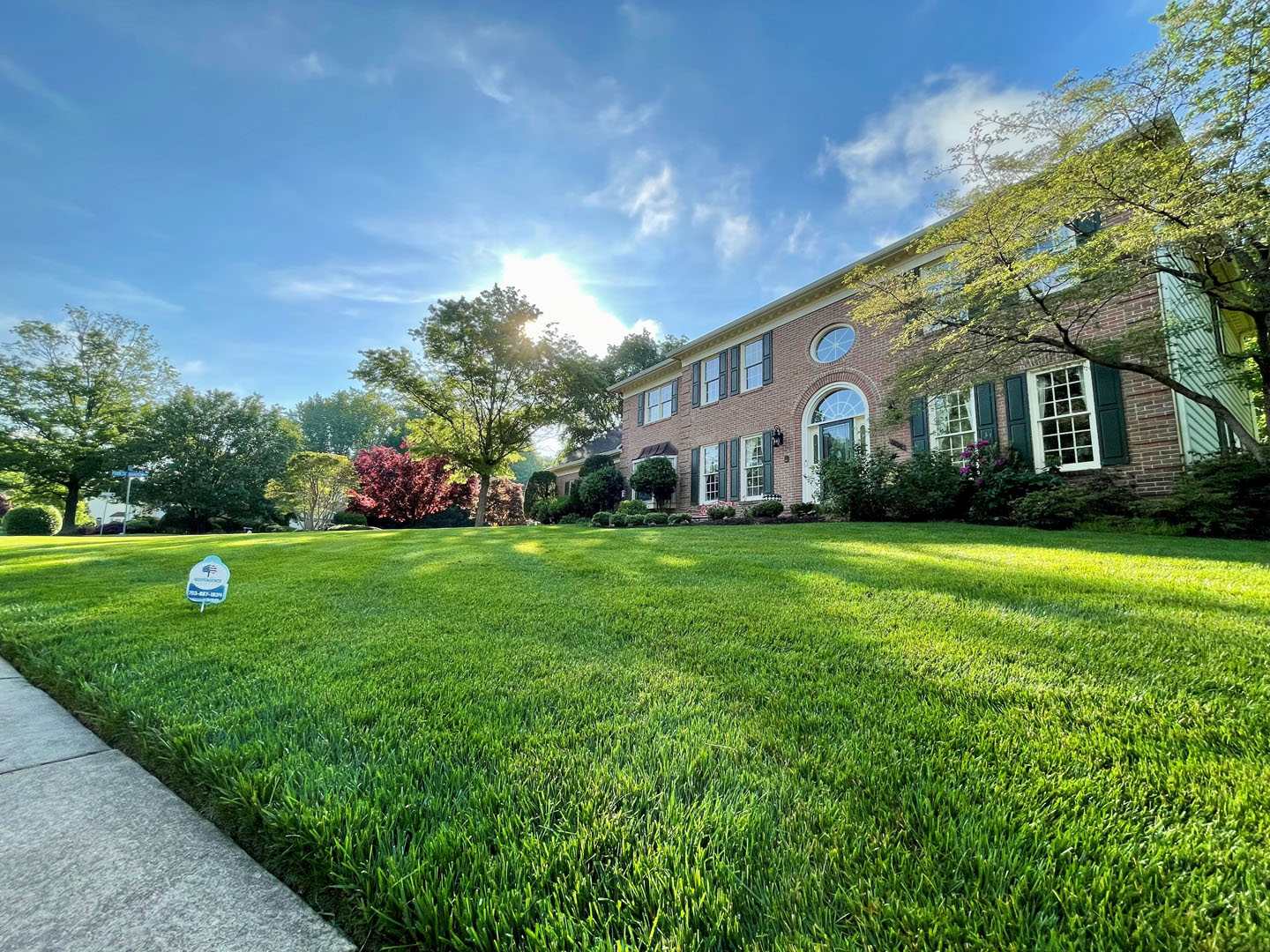 LAWN CARE PROGRAM
Our year-round Lawn Care Program is custom designed for Northern Virginia. We created a hybrid program using environmentally friendly organics to ensure your lawn receives the nutrients it needs at the precise time it needs them. Aeration & Overseeding is an essential step in this process as well.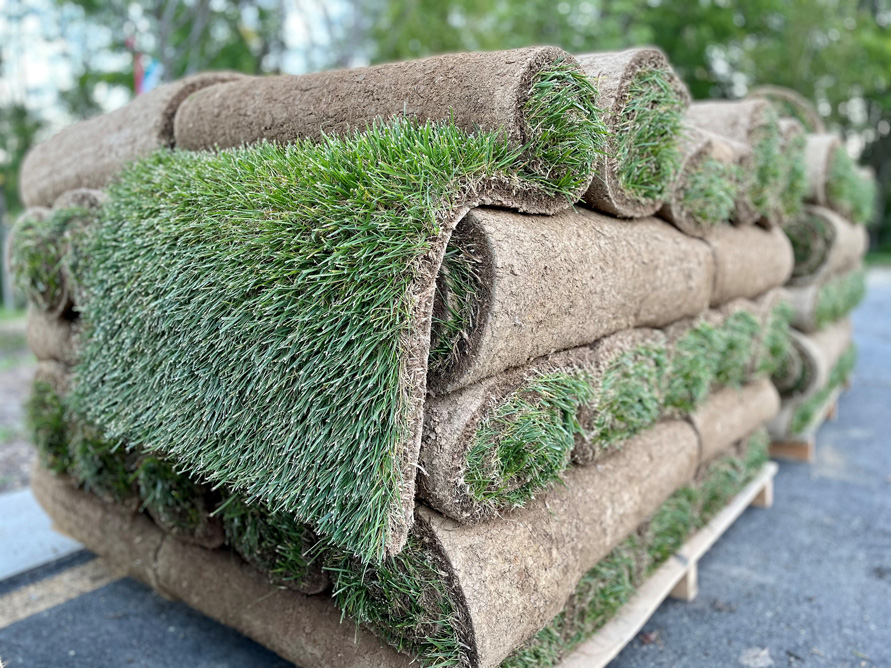 Sodding
Sodding is the best way to instantly transform a patchy, thin or barren lawn into a lush, green landscape. We install the finest sod you can possibly purchase, all harvested directly from the farm to ensure maximum freshness and vigor.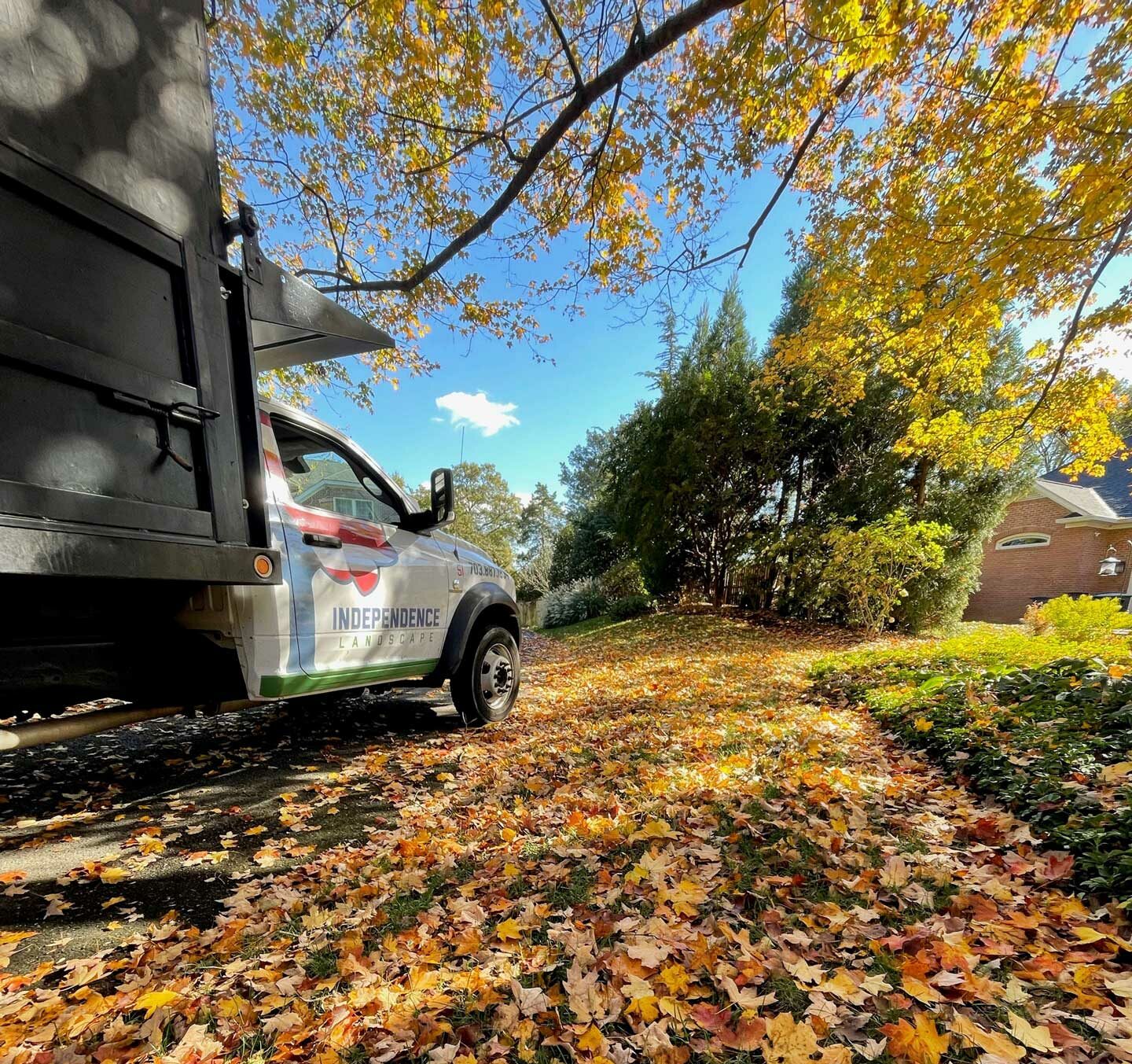 LEAF REMOVAL
Enjoy the changing colors of Fall—and leave the hard work to us. When you're an Independence client, you can sign up for our Three-Time Leaf Removal service to keep your lawn neat, tidy and healthy during the Fall and Winter months.
"My brother's wife just said, 'your grass looks like carpet—so green and intact, not blotchy like the neighbors.' All I could do was smile. You said Independence could help me achieve the results I wanted. That compliment was the confirmation."
– Willetta D., Manassas
Lawn & Landscape Service Locations in Northern Virginia