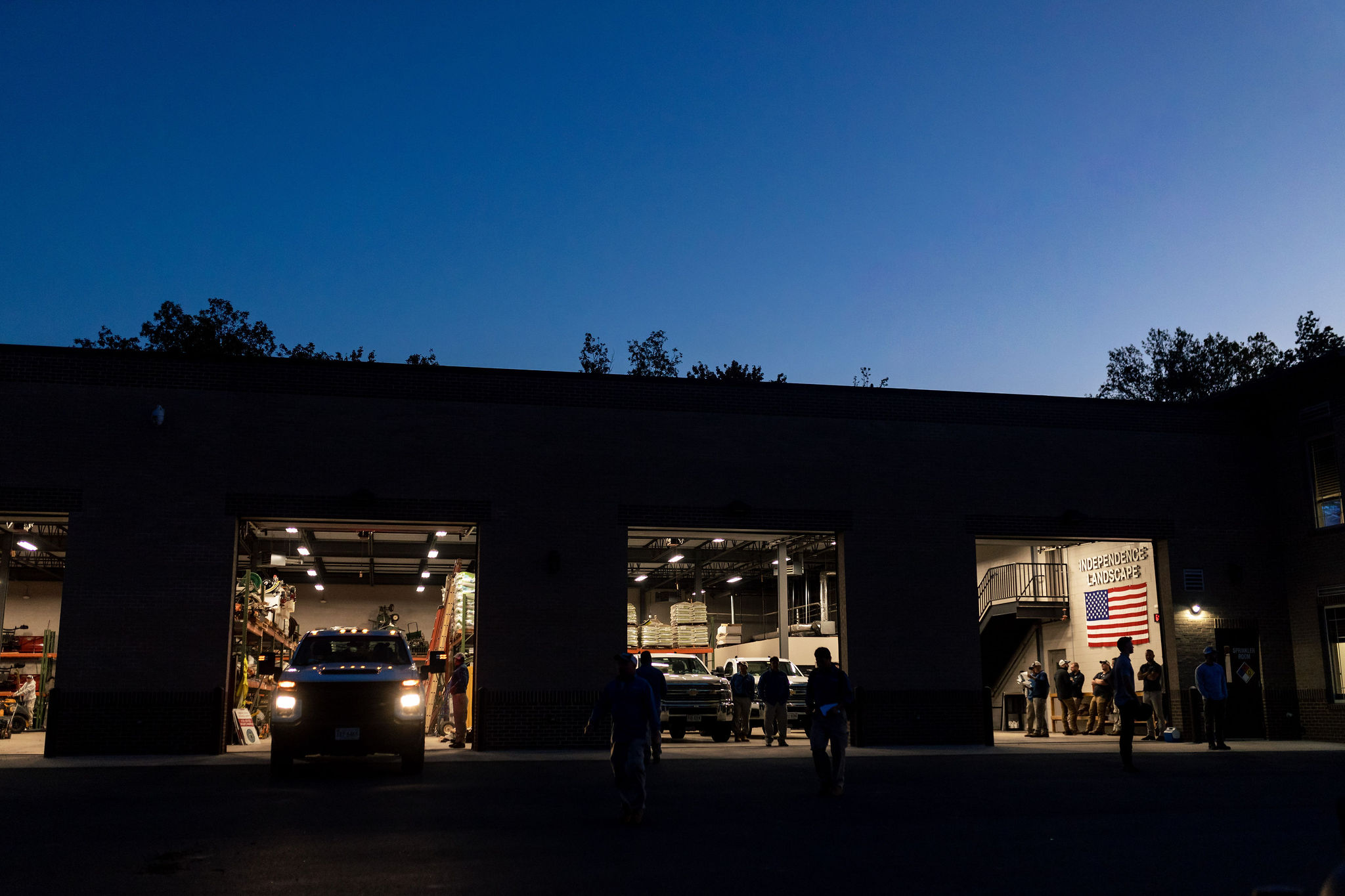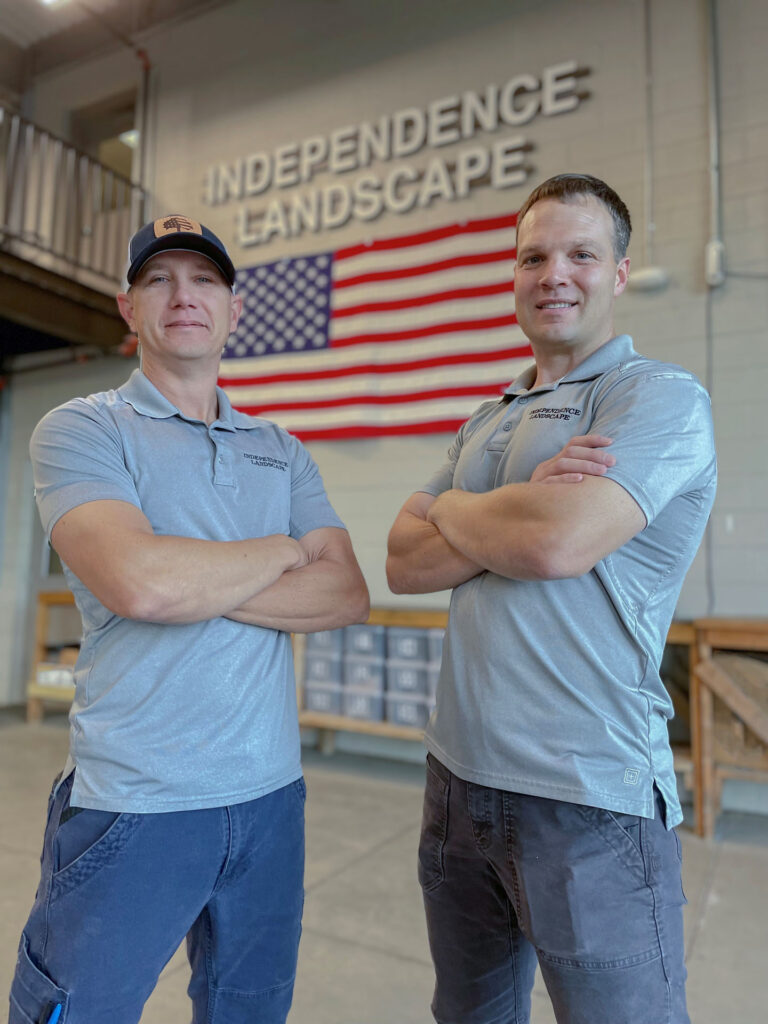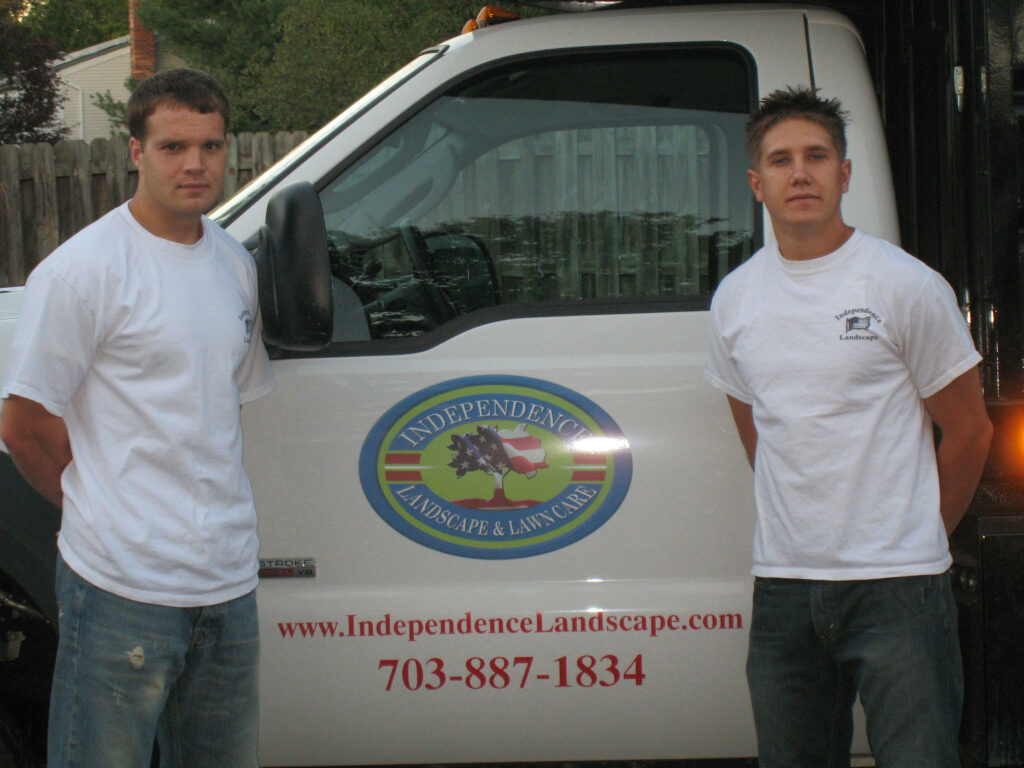 Curt & Chad in 2007
OUR STORY
How we started
Chad Evans and Curt Greene met on the first day of college and clicked right away. The two accounting majors were equally ambitious, and traded stories of their high school summer landscaping jobs. "Right from the beginning," Curt recalls, "we had the same mentality in everything we did."

After graduation, Chad landed a job with an accounting firm in Pittsburgh, while Curt began working at the Department of Defense in Arlington. Soon, Chad moved to Virginia and they reunited at the DoD, both working as auditors. Their jobs were steady, but they soon found themselves getting restless working behind a desk.
For years, they had kicked around the idea of starting a landscaping business together. One weekend in April 2006, Curt was on a business trip when he got a call from Chad. "I'm going to buy a truck," Chad announced. "Are you in?"
Curt quickly agreed. The next weekend, they ran flyers door to door. The phone calls began right away, so they bought equipment. Independence Landscape and Lawn Care was born.

It began as a side hustle. During the week they would clock out from the DoD at 3:00, change clothes in the parking lot and mow grass until dark. "Clients would even turn their outdoor lights on so we could finish," Chad recalls. At night, they would write estimates from home. Larger landscape projects were scheduled for Saturdays and Sundays. Clients quickly noticed their reliability and the quality of their work. In less than two years, Independence grew from a dream to a legitimate, growing business, demanding their full-time attention.

"At first, we did not have all the answers, but what we lacked in experience we made up for in sheer grit and determination," says Curt. "We worked hard every day to understand and deliver exactly what our clients wanted. Job after job, we built trust. This is still how we do business today."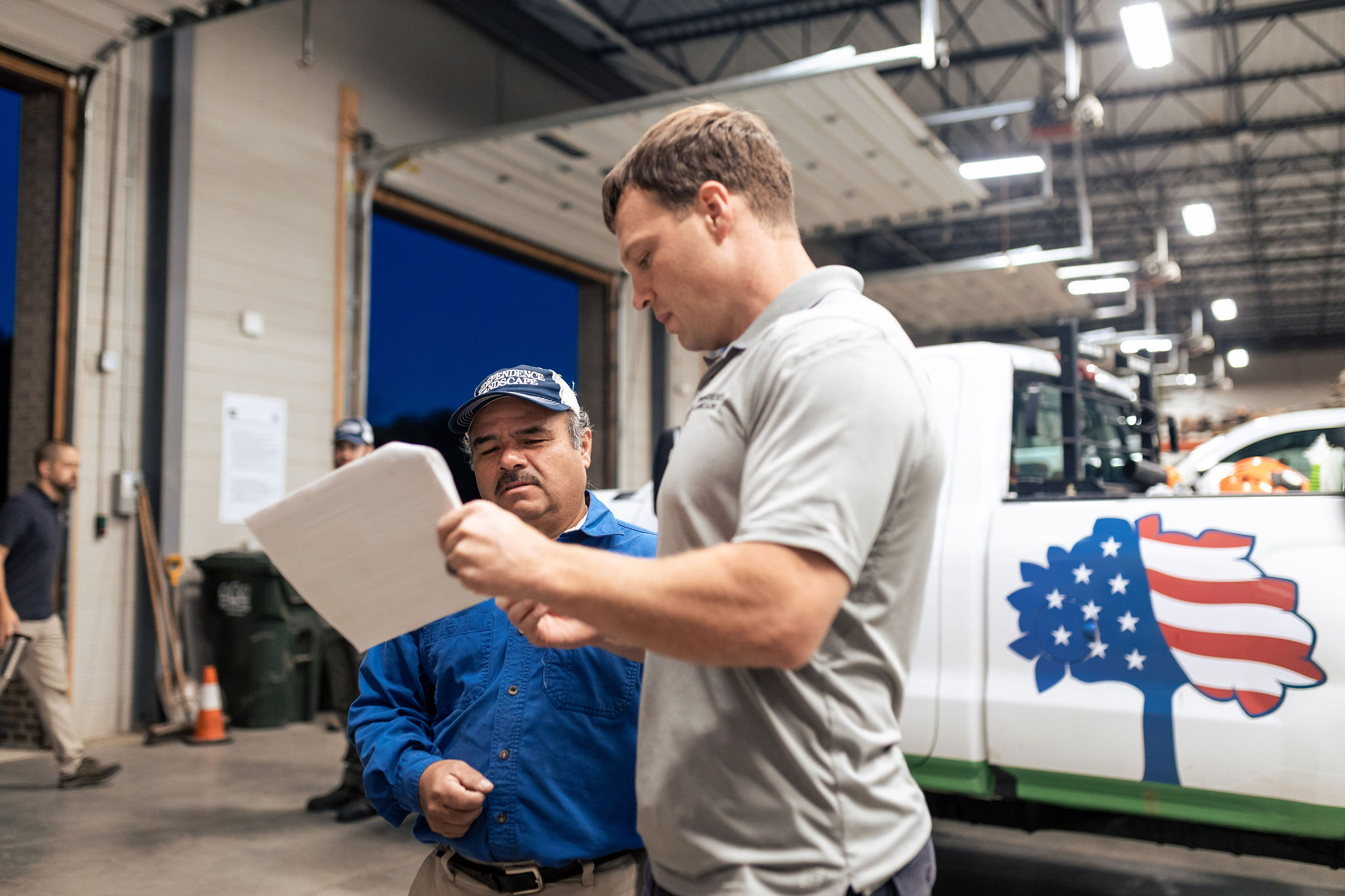 ABOUT INDEPENDENCE LANDSCAPE
Based in Northern Virginia, Independence Landscape provides full-service lawn care and yard maintenance; landscape design and installation; hardscape and masonry; outdoor living spaces; weed control; grading; drainage and erosion correction; and exterior pest services. Independence proudly serves Aldie, Alexandria, Annandale, Arlington, Burke, Catharpin, Centreville, Chantilly, Clifton, Dale City, Dumfries, Fairfax, Fairfax County, Fairfax Station, Falls Church, Gainesville, Great Falls, Haymarket, Herndon, Lorton, Manassas, McLean, Montclair, Oakton, Occoquan, Reston, South Riding, Springfield, Vienna and Woodbridge.
"You should be quite proud of the business you have built. There are few that match you in timely completion of work, creativity, honesty and dependability. I have no doubt that we made a wise choice in asking you to take charge of our landscaping needs. There may be bigger names in the area, but none of those come close to you as far as I am concerned—and we have dealt with most of them."
– Cynthia & Charles, Alexandria
Lawn & Landscape Service Locations in Northern Virginia