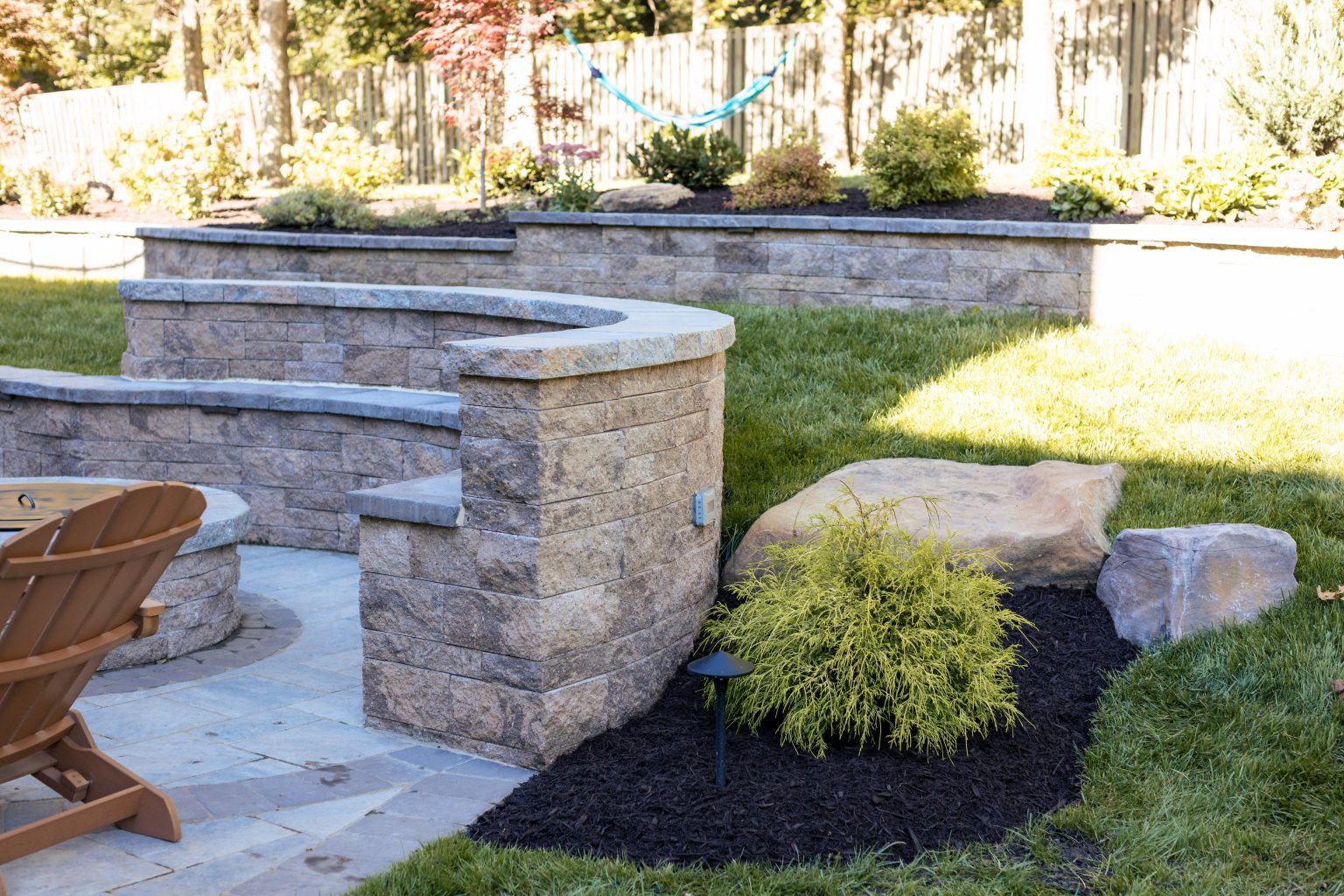 Our Process
You may have specific ideas about the changes you want—or, like most of our clients, you may have a general idea but need our advice on the details. From initial consult to install to completion, we pledge to communicate with you to ensure your desires are met.
ESTIMATE
First, your dedicated account manager will walk around your property with you to learn more about your desires and discuss ideas. Soon after, he will send you an estimate for the project.
DESIGN
Next your account manager (and/or landscape designer) can draw up a formal design involving any or all of these elements: plants, patios, walkways, retaining walls and drainage corrections.
INSTALL
Once the design is approved, our team begins the installation using top-of-the-line equipment to get the job done right. Our crews are experts at what they do—and better yet, they are efficient, courteous and clean up after themselves.
ENJOY
This process leaves you with a beautiful, functional new outdoor area for you and your family to enjoy.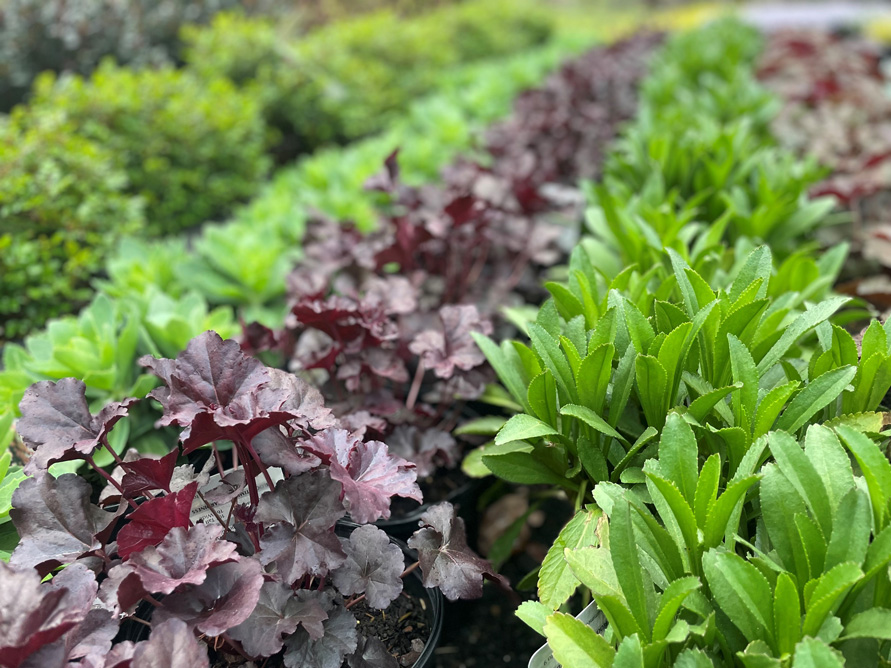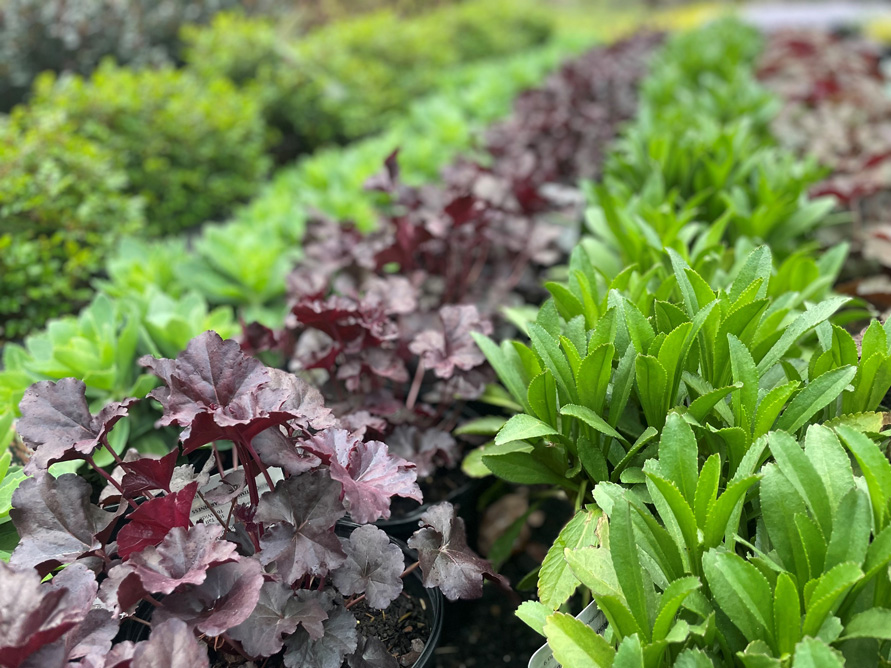 Landscape Design & Install
Carefully selected landscaping can add style, dimension and value to a property. No matter the scale of your project, we can help guide you to the best options for your yard. We source the healthiest plants from the most trusted nurseries in the region.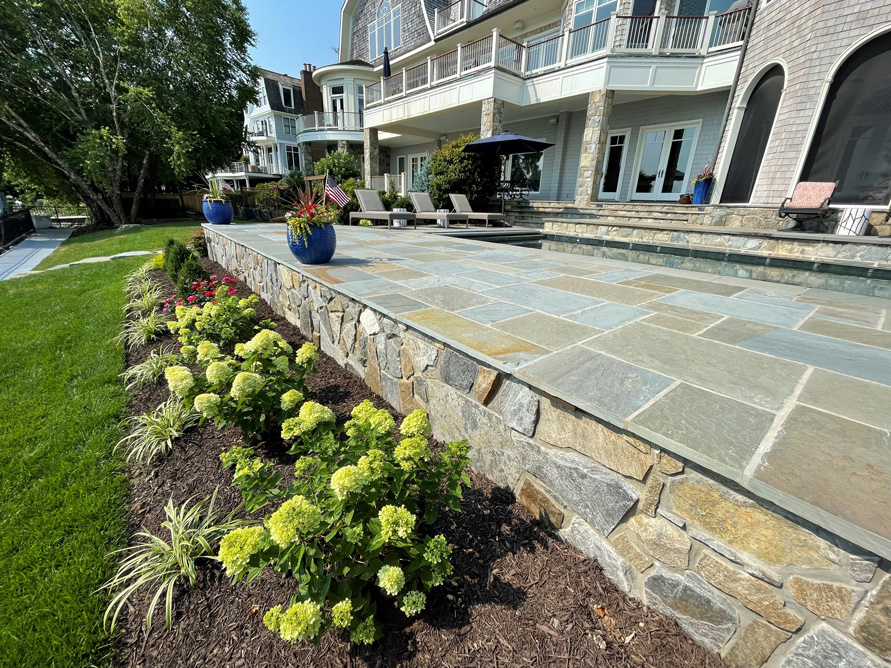 Patios
With many choices in styles, colors and textures, we can customize your patio to fit your taste and complement the surroundings. Our skilled masons ensure each step of the construction process is done properly so you can enjoy your patio for years to come.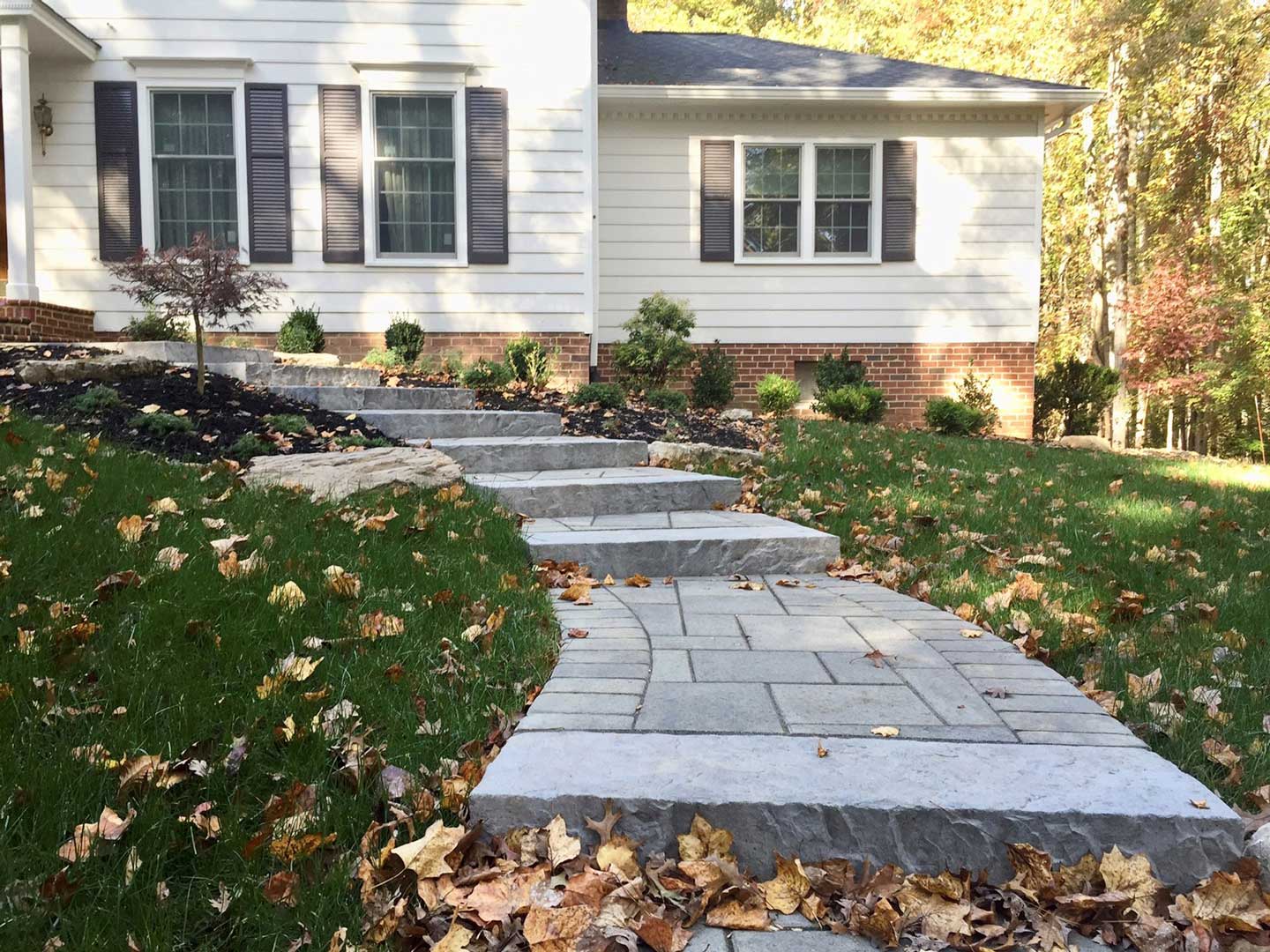 Walkways
A new walkway can transform the entrance to your property or create better flow to your back yard. We can design and build your walkway using flagstone, brick or pavers.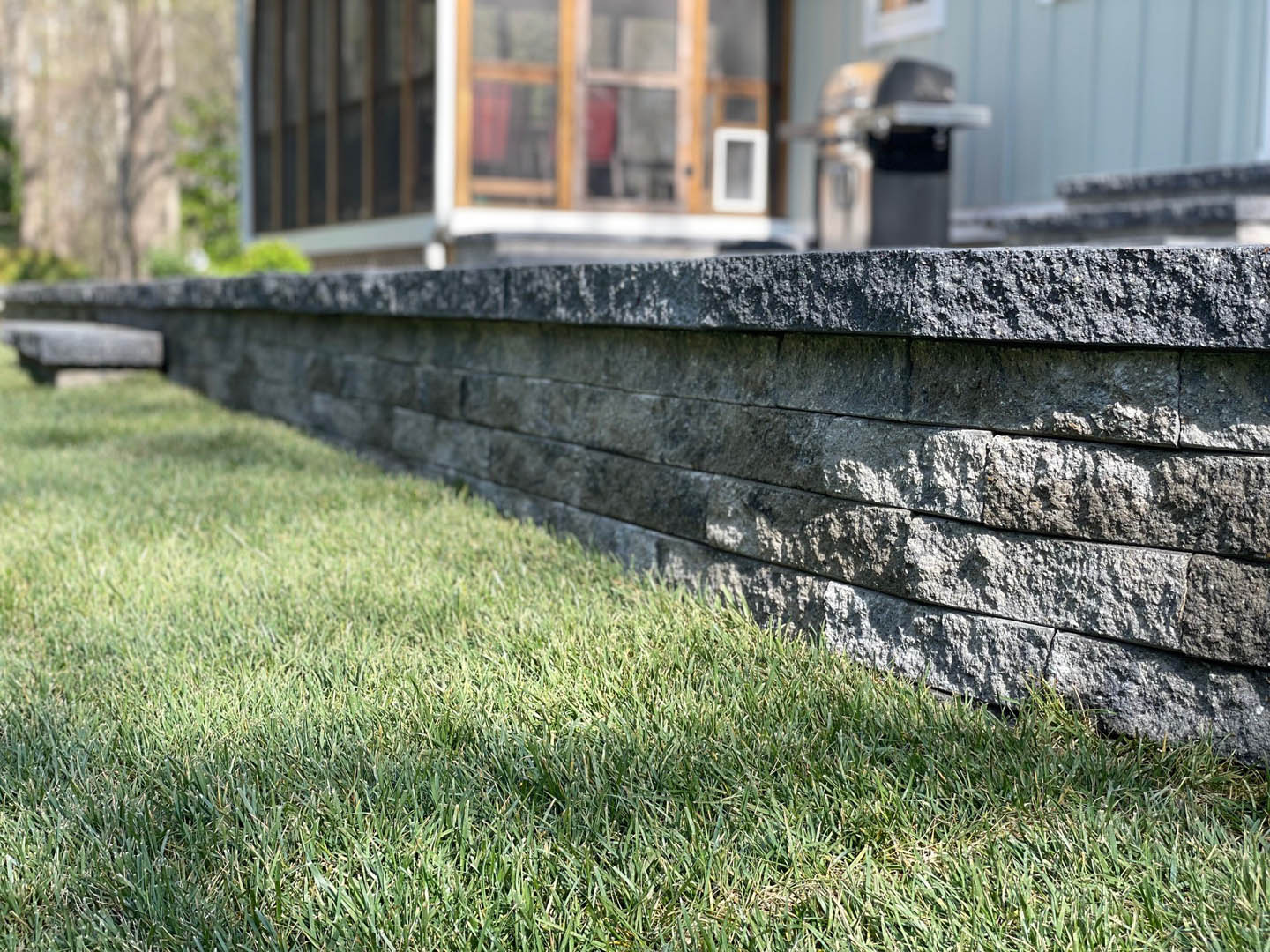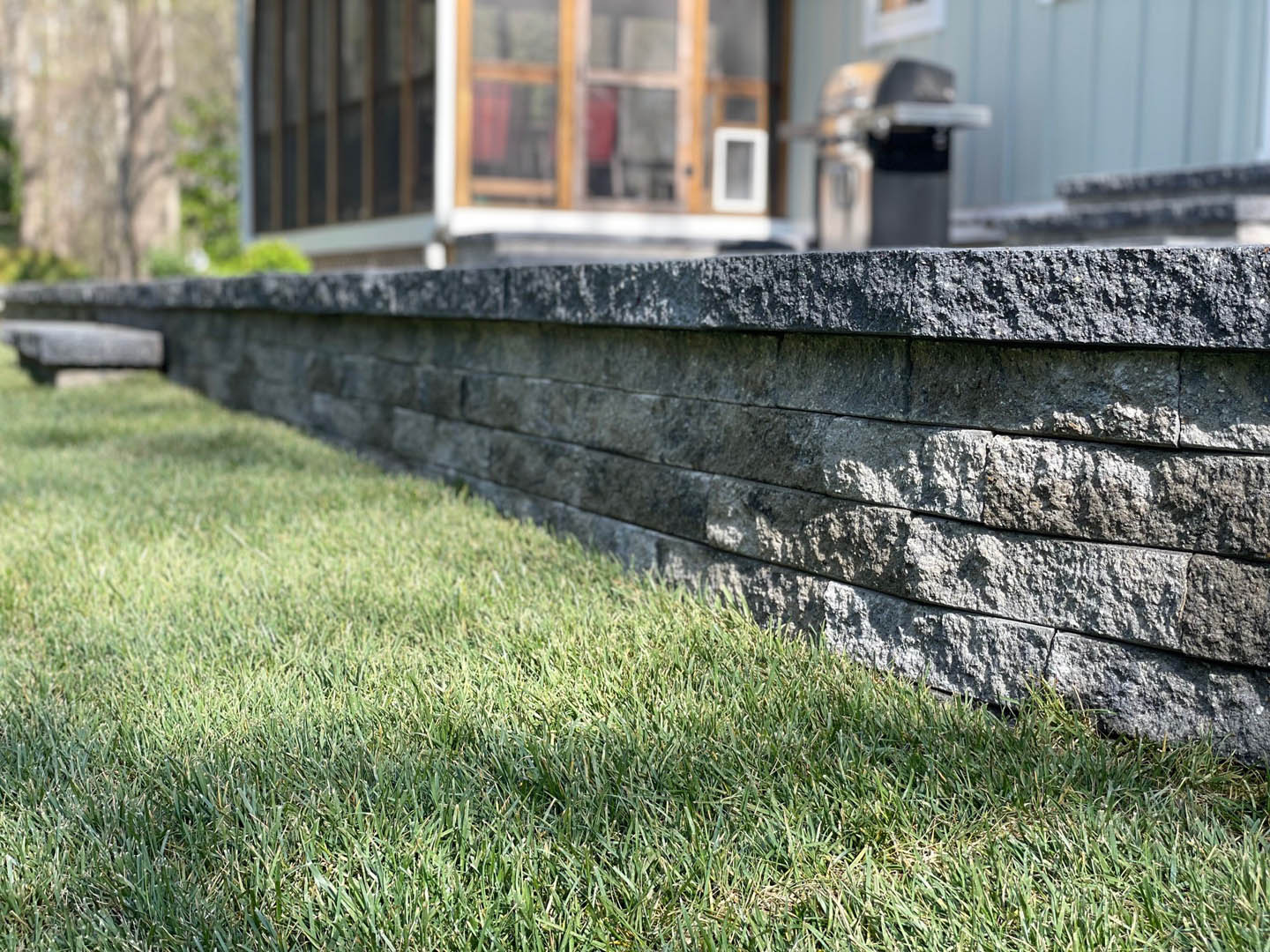 Retaining Walls
Typically designed to retain soil in a sloped area, retaining walls are also often used as decorative planters. We build most retaining walls using timbers, stacked stone, brick, retaining wall block or veneer stone.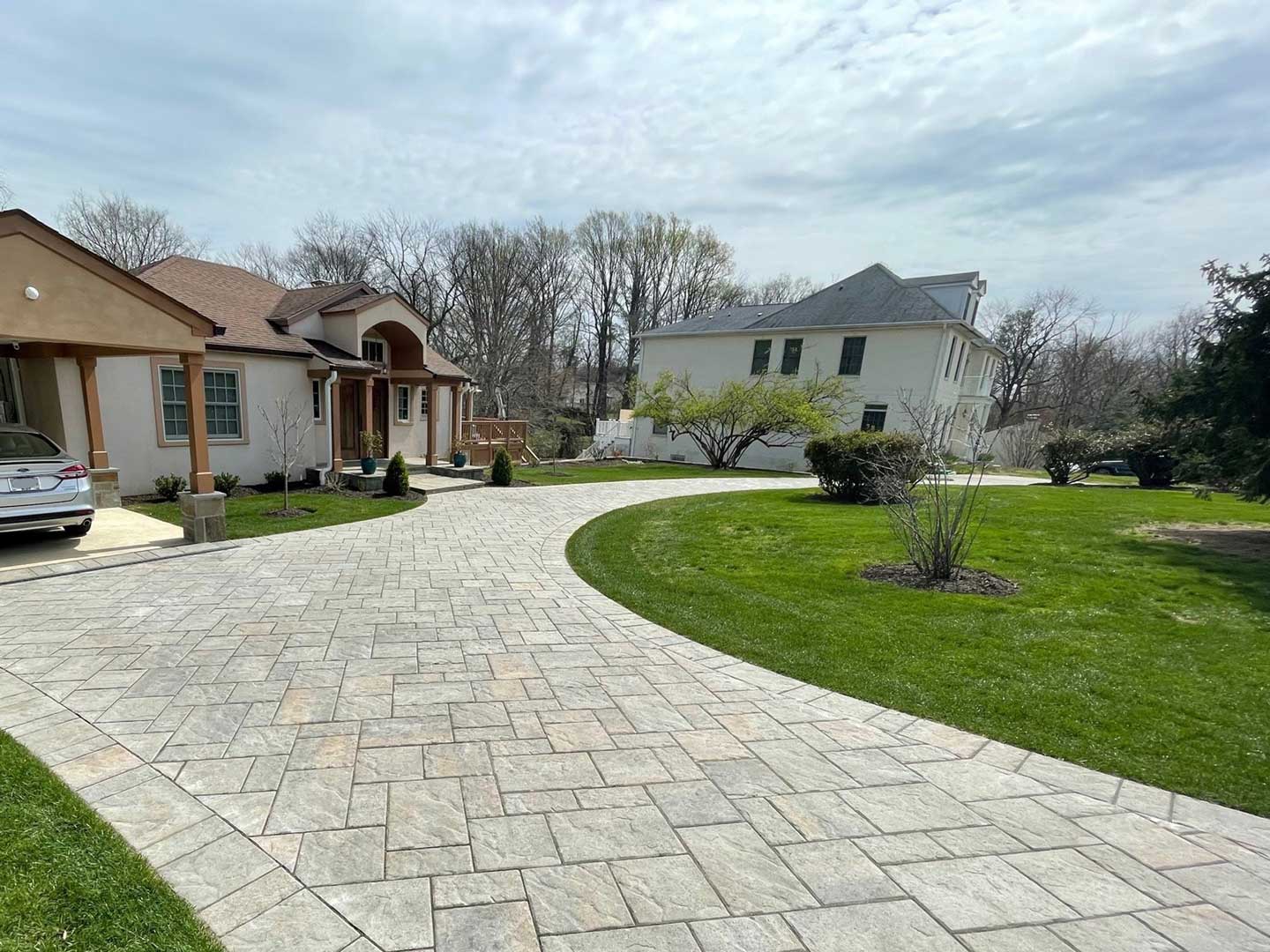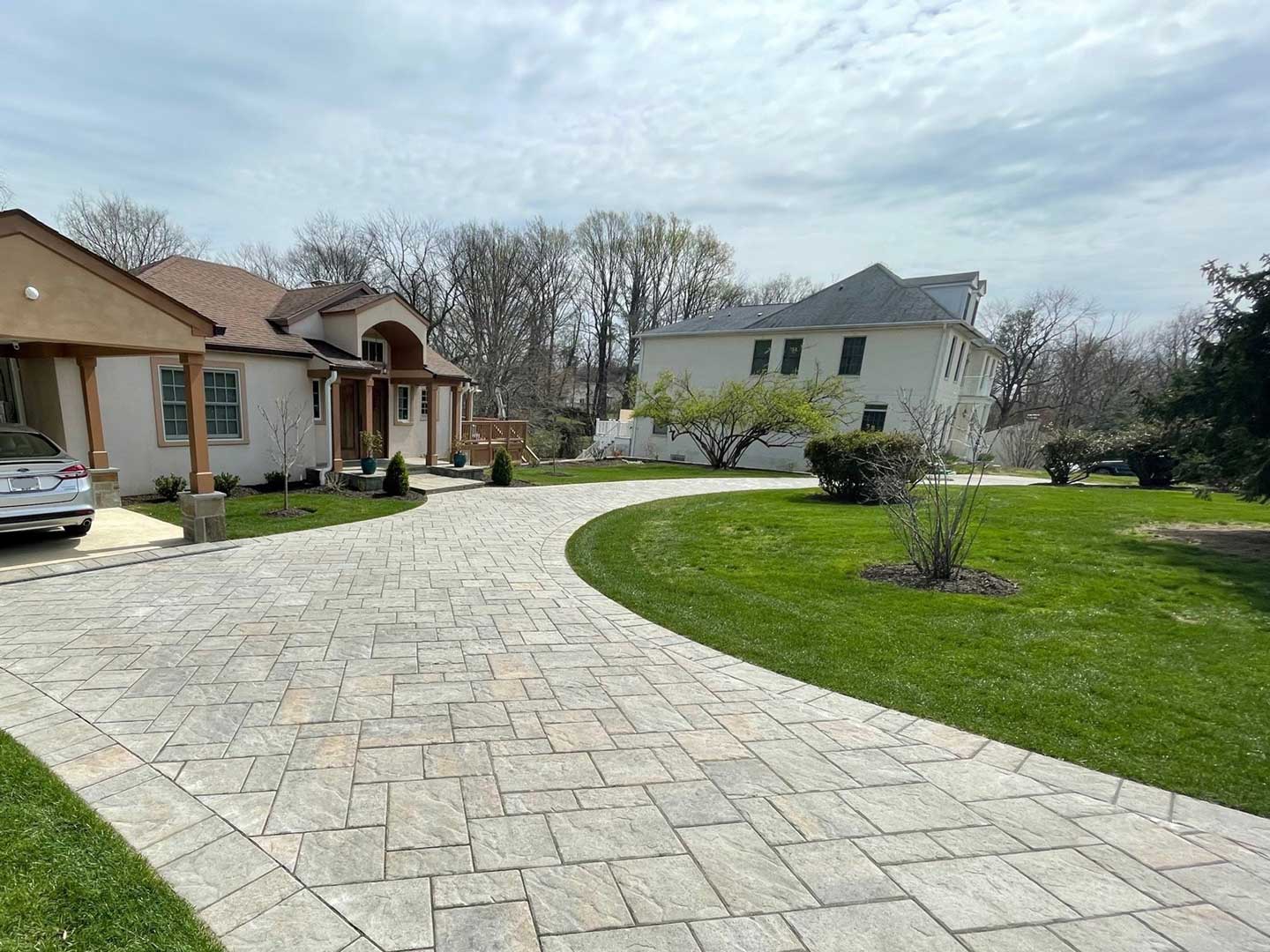 Driveways
Replacing an unsightly, cracked driveway with a new one can dramatically change the appeal of your home—for you and your neighbors. We install either brushed concrete or paver driveways for an attractive, welcoming entrance.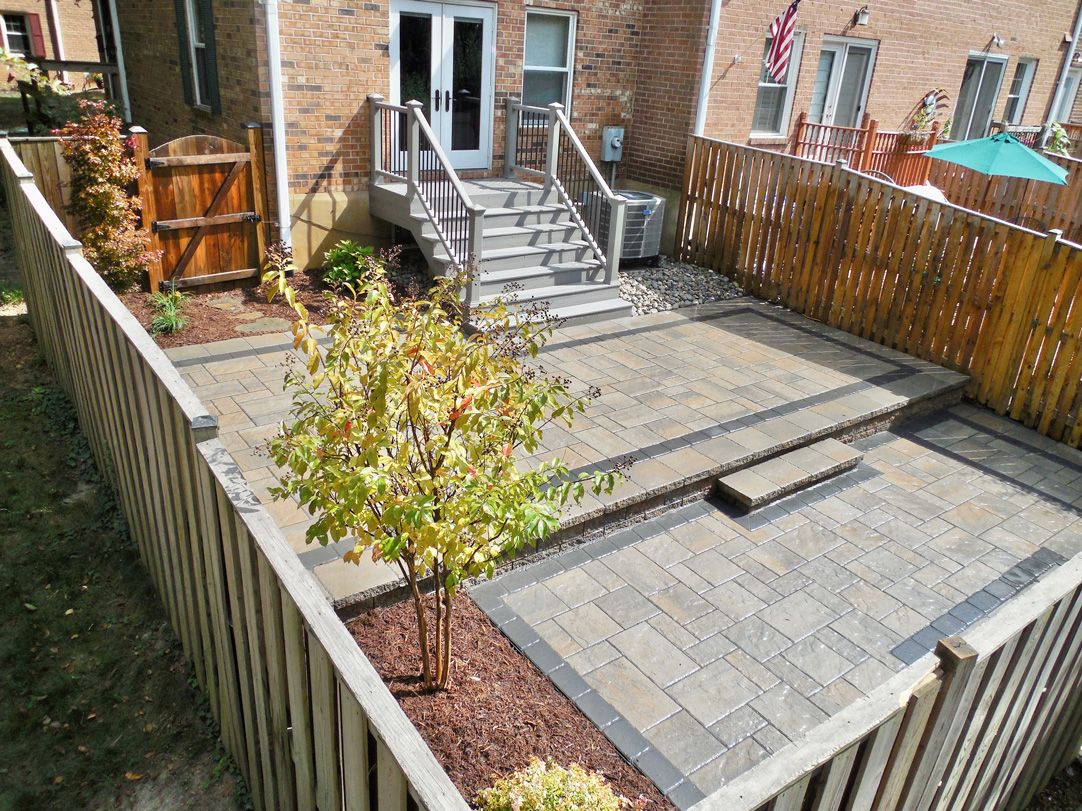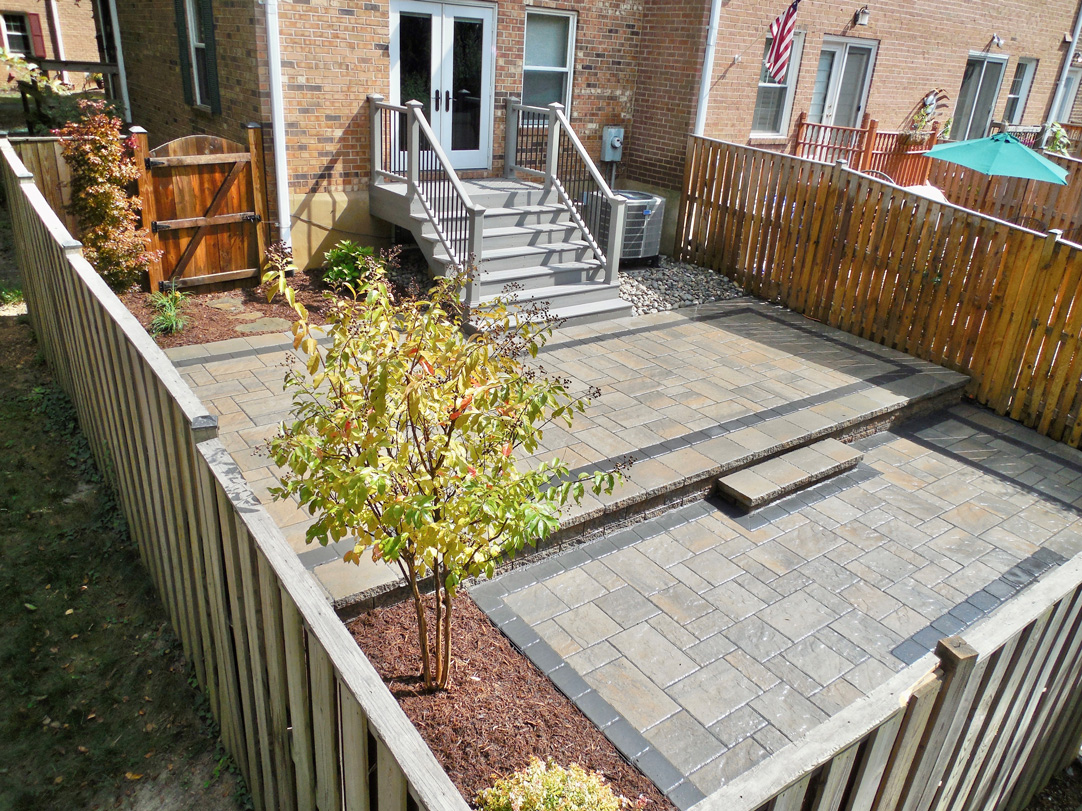 Townhome Design
Townhomes are unique properties from a landscape design standpoint. Often taking up the entire outdoor space, a patio, deck, small lawn or landscape bed must be carefully designed to optimize their functional area. At Independence, we welcome this challenge.
"What a transformation! I can now reach my backyard by a set of classy steps with brick inlay, rather than via wobbly pavers around a tree. The border job was challenging, varied and often over uneven ground, and the results are spectacular. Lining the gravel driveway for over 30 yards makes the entrance to the house classy. Returning two gravel beds to lawn cleaned up the look considerably."
– Lorna & Jim M., Mason Neck