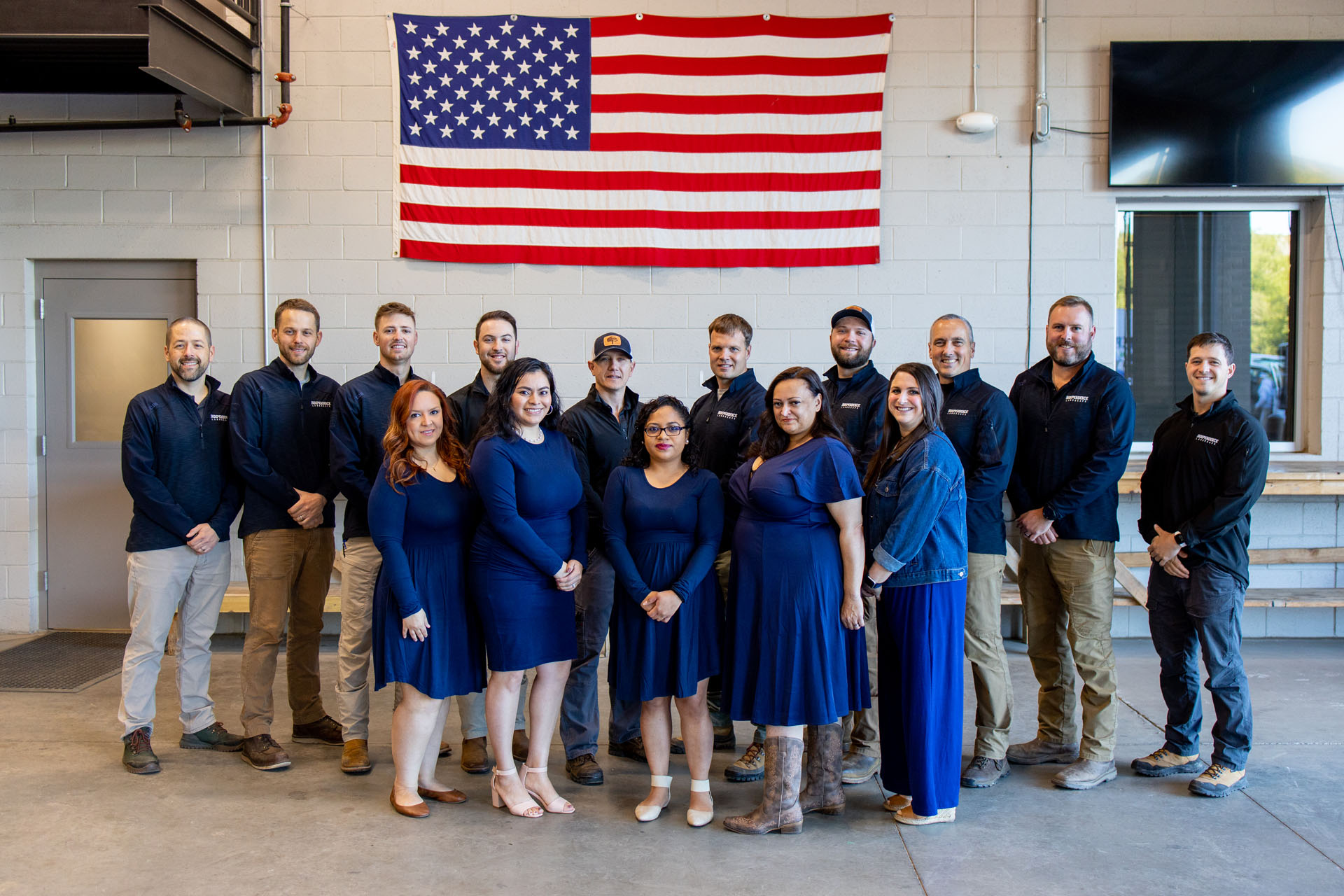 COME JOIN OUR TEAM
Are you hardworking, detail-oriented and committed to exceptional customer service? If so, you can build a long, successful career at Independence Landscape. Our mission is to be the top residential lawn and landscape company in Northern Virginia, and we are looking for the best people to help us continue growing into an industry leader.
Explore Available Positions: Account Manager | Office Assistant | Crew Member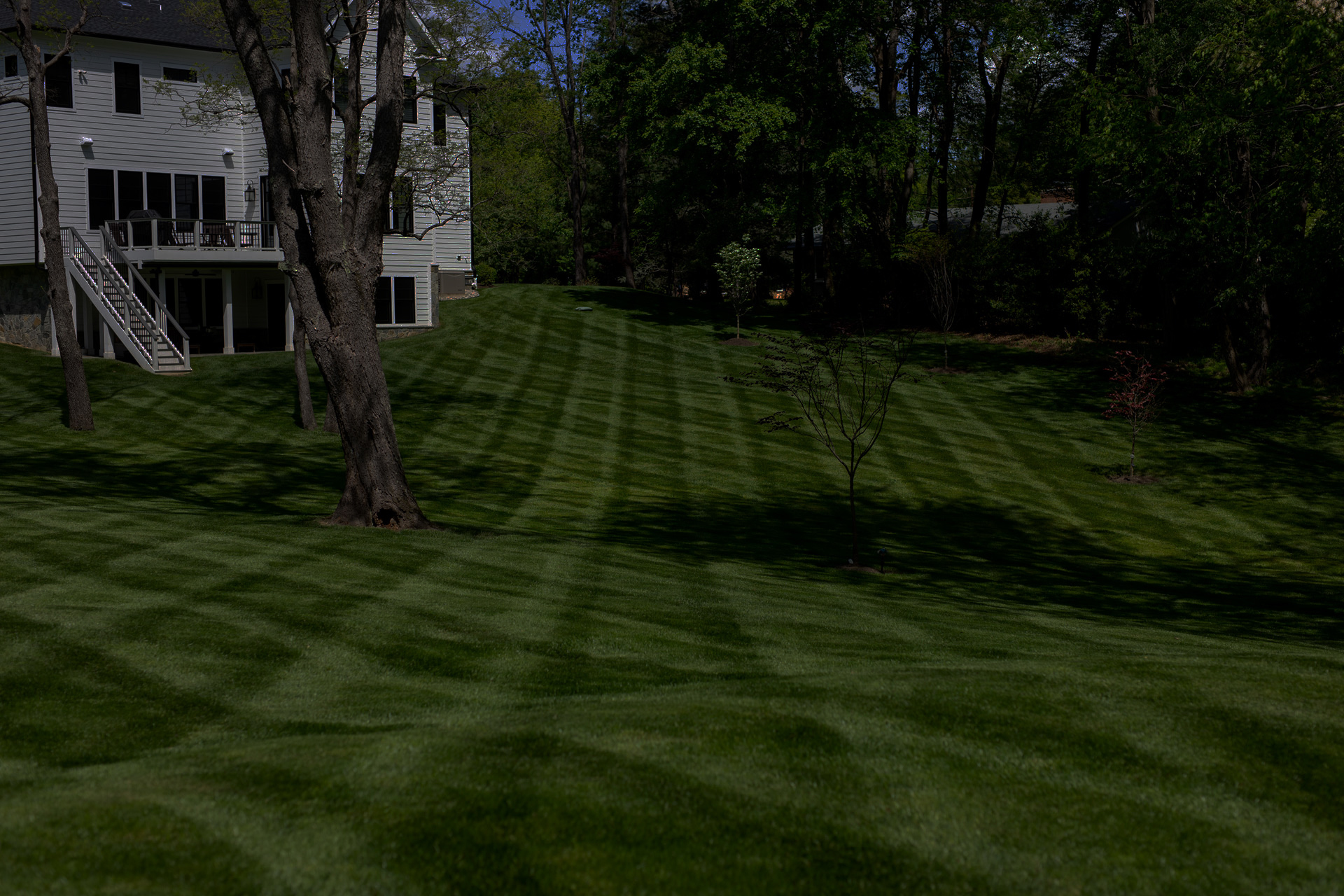 OUR CORE VALUES
We strive to build long-term relationships with our clients, and that long-term focus guides everything we do.
CUSTOMER SERVICE
Our service mindset means we are always respectful, courteous and friendly. We aim to serve our clients consistently and simplify their lives. We build loyalty with our personal touch, integrity and hard work.
PROFESSIONALISM
We show up on time and follow through on commitments. Our communication is clear, responsive and honest. We keep our trucks and equipment in top condition, and our shop, uniforms and offices clean.
EXCELLENCE
We take great pride in our quality of work. Our clients lean on us to find creative solutions and execute with expert craftsmanship. We constantly work to learn, improve and innovate. Attention to detail matters.
TEAMWORK
No matter one's role, we are willing to dive in headfirst to get work done and support the team. No one is above lending a hand. As individuals, we are quick to own our mistakes and share credit for success.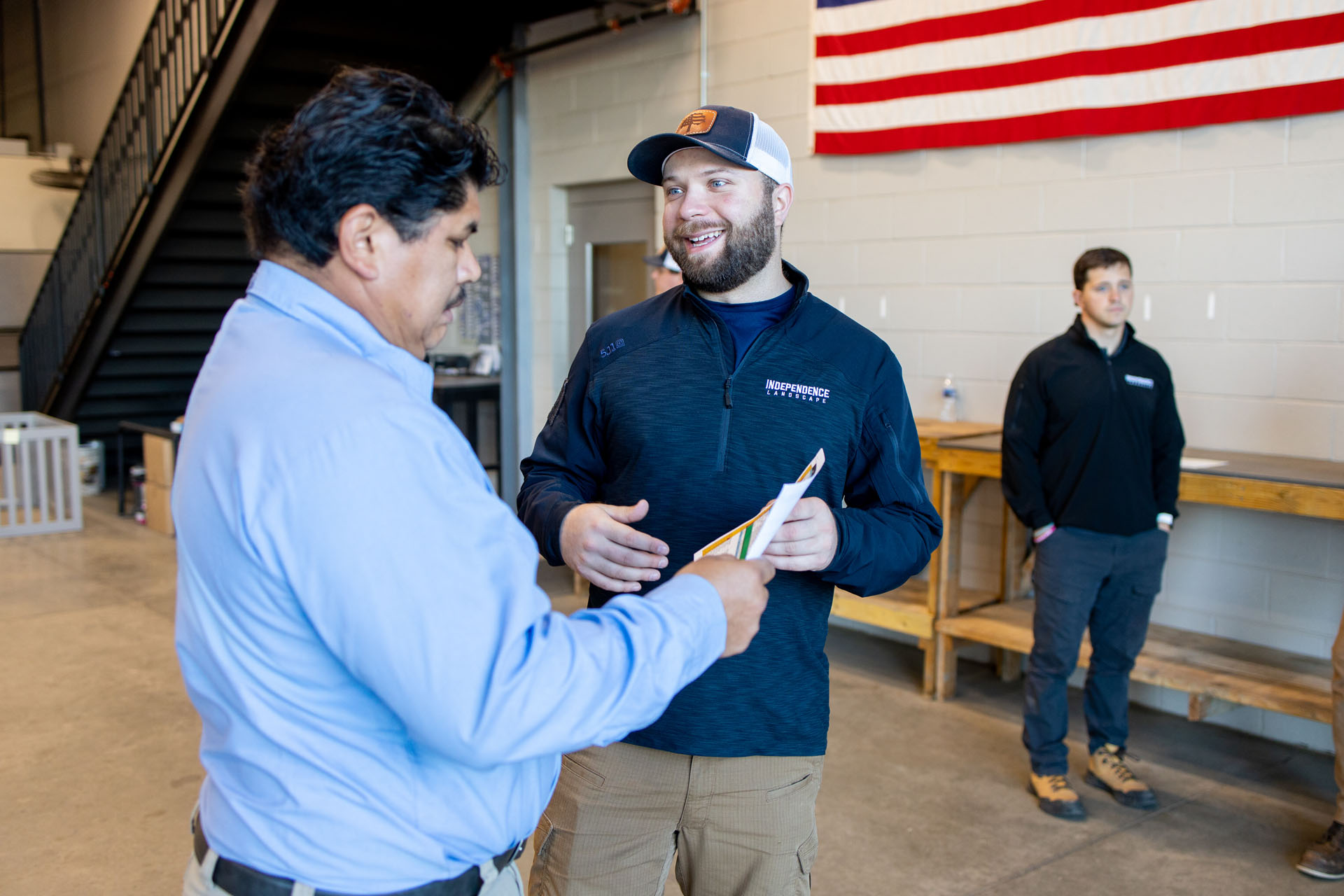 ACCOUNT MANAGER
As a key member of our hardworking sales team, you are dedicated to building long-term client relationships and delivering consistent, top-notch service. You meet with clients to prepare estimates for lawn maintenance, landscape services and hardscape projects. You communicate professionally with clients and crew leaders, schedule crews and visit properties to evaluate work quality. Competitive base salary + commission on new and recurring business. Benefits include medical, dental and vision insurance, 401k, company truck and paid time off.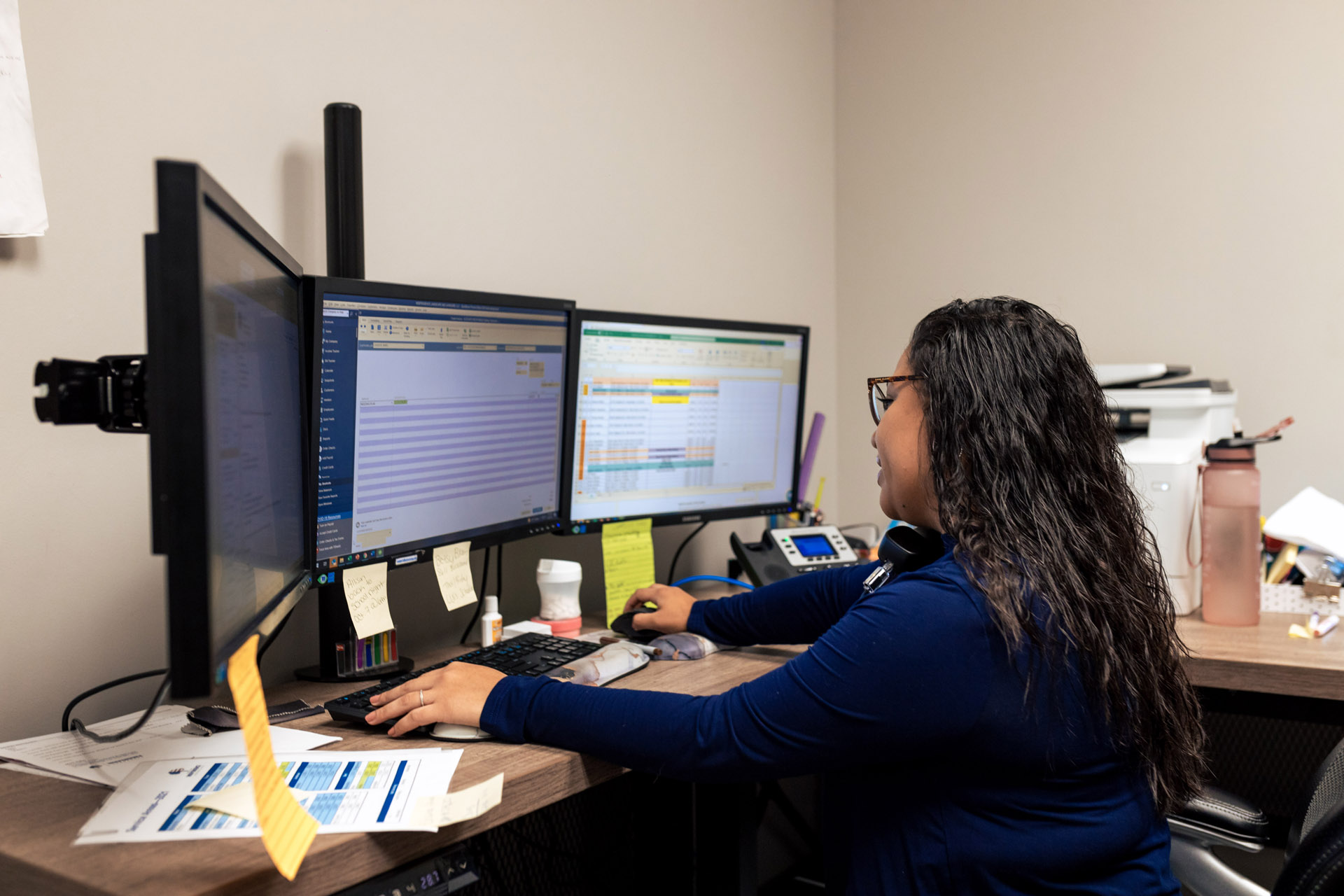 OFFICE ASSISTANT
As an important part of our office team, you are devoted to exceptional client experience. You answer incoming phone calls, communicate clearly and professionally, and promptly relay messages to Account Managers. Attention to detail is critical as you help process contracts, update service schedules and receive payments. You will learn many aspects of the business with potential for long-term growth. This is a full-time position that works on-site at our office in Lorton. Benefits include medical, dental and vision insurance, 401k and paid time off.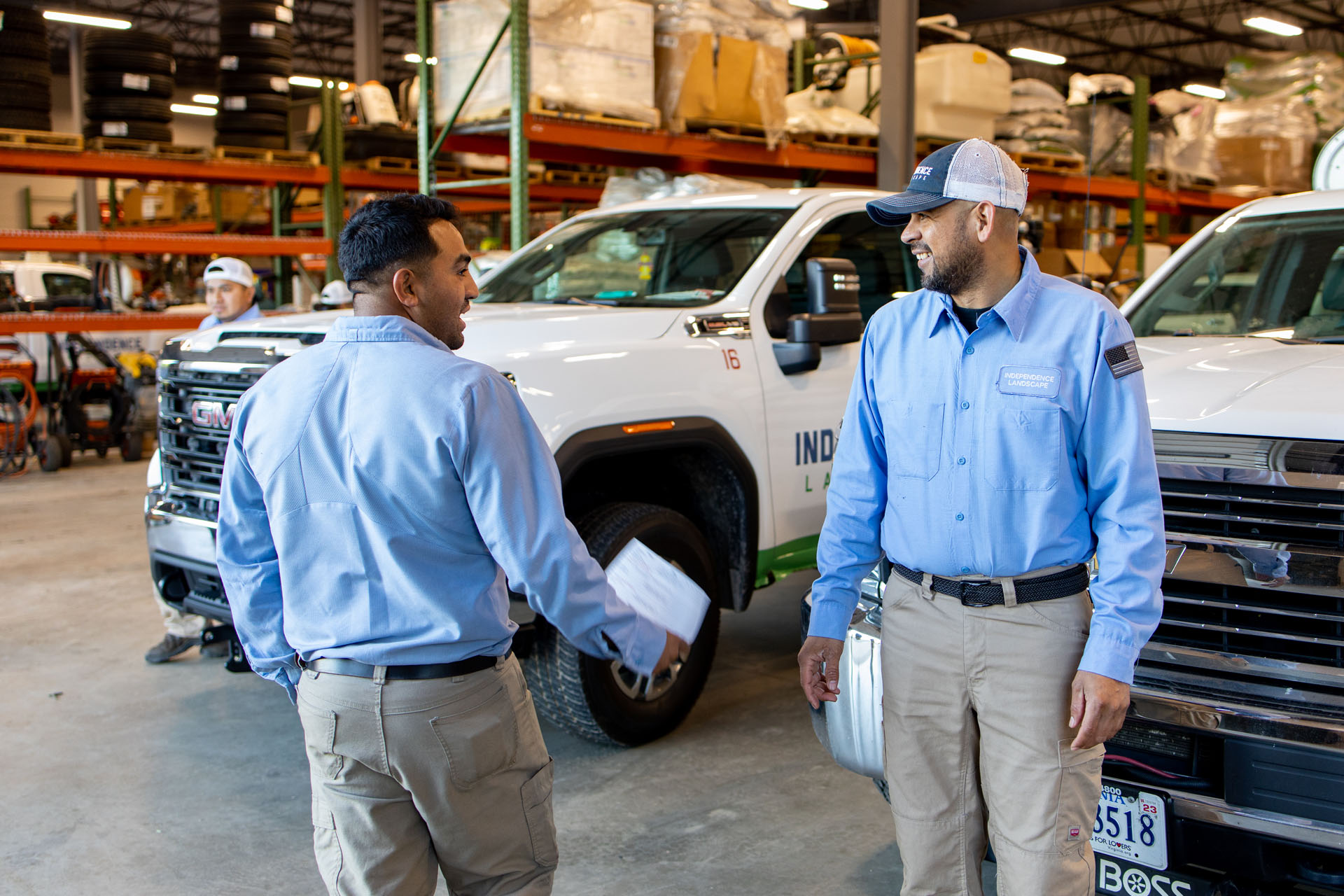 CREW MEMBER
We are always seeking energetic, hardworking crew members for full-time positions. As a new crew member, you will receive thorough hands-on training to learn new skills. Our crews have a reputation throughout Northern Virginia for top-quality work, and we keep them busy year-round. Please stop by our Lorton office between 9 a.m.–5 p.m., Monday–Friday to apply in person.


Lawn & Landscape Service Locations in Northern Virginia