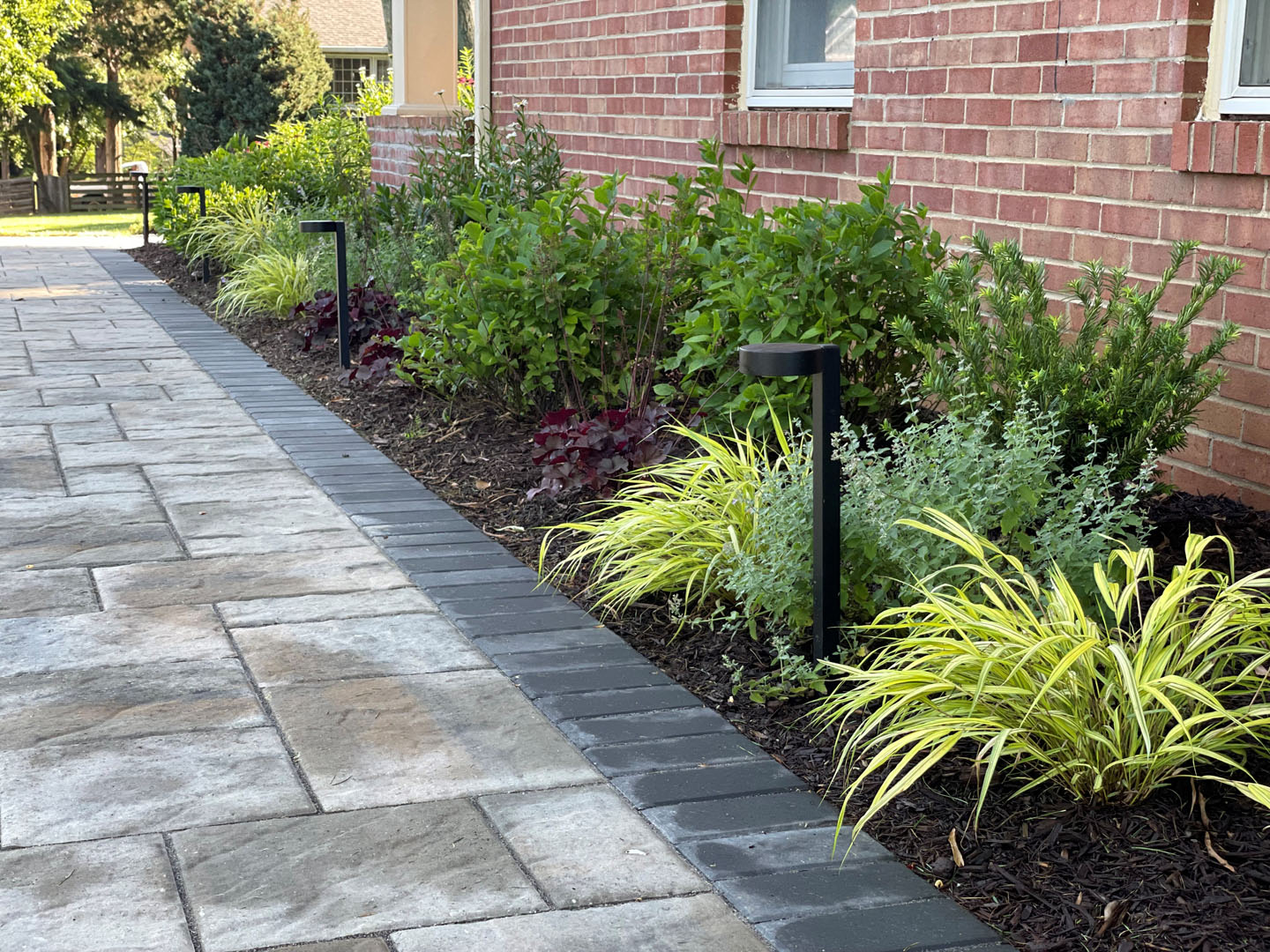 LANDSCAPE DESIGN & INSTALL
Independence Landscape is a full-service lawn and landscape company that can elevate your property with a wide selection of landscape and hardscape designs and installations. Carefully selected landscaping can add style, dimension and value to a property. No matter the scale of your project, we can help guide you to the best options for your yard.
Jump to: Our Process | FAQ
OUR Process
From initial consult to completion, you can rely on your dedicated Account Manager to walk you through your landscape project. Here is how the process works for you:
1
Consultation
Your Account Manager visits your property, listens to your ideas and priorities and answers your questions. Landscape installations are often combined with a wide variety of other projects, including initial cleanups, drainage correction, sod and hardscape designs. If you need our help casting vision for your yard, this is the perfect time to find out what's possible.
2
Design & Estimate
Your Account Manager prepares a detailed proposal for your desired project, including plant suggestions, materials used, labor and any other work to be completed. More intricate projects might call for a 3-D landscape design by our Senior Landscape Designer.
3
Scheduling
Once you give us the green light with a signed proposal, your dedicated Account Manager will work with you to schedule your project. Whether your project takes one day or several weeks, we are careful to set a realistic timeline.
4
Preparation
We source the healthiest trees, shrubs, flowers and sod from the most trusted nurseries in the region. We strive to communicate leading up to the project to help you through any desired changes or additions.
5
Installation
When our truck rolls up, you can trust we have handpicked a skilled crew that specializes in your type of project. Your Account Manager normally stops by to ensure the installation is progressing as planned.
6
Cleanup
Your crew cleans up the job site diligently each night, leaving your yard tidy while we bring your ideas to life.
7
Follow-Up
After your project is finished, we provide you with detailed watering instructions to make sure your plants flourish. If you ever have questions or concerns, our Account Managers and office staff are happy to assist.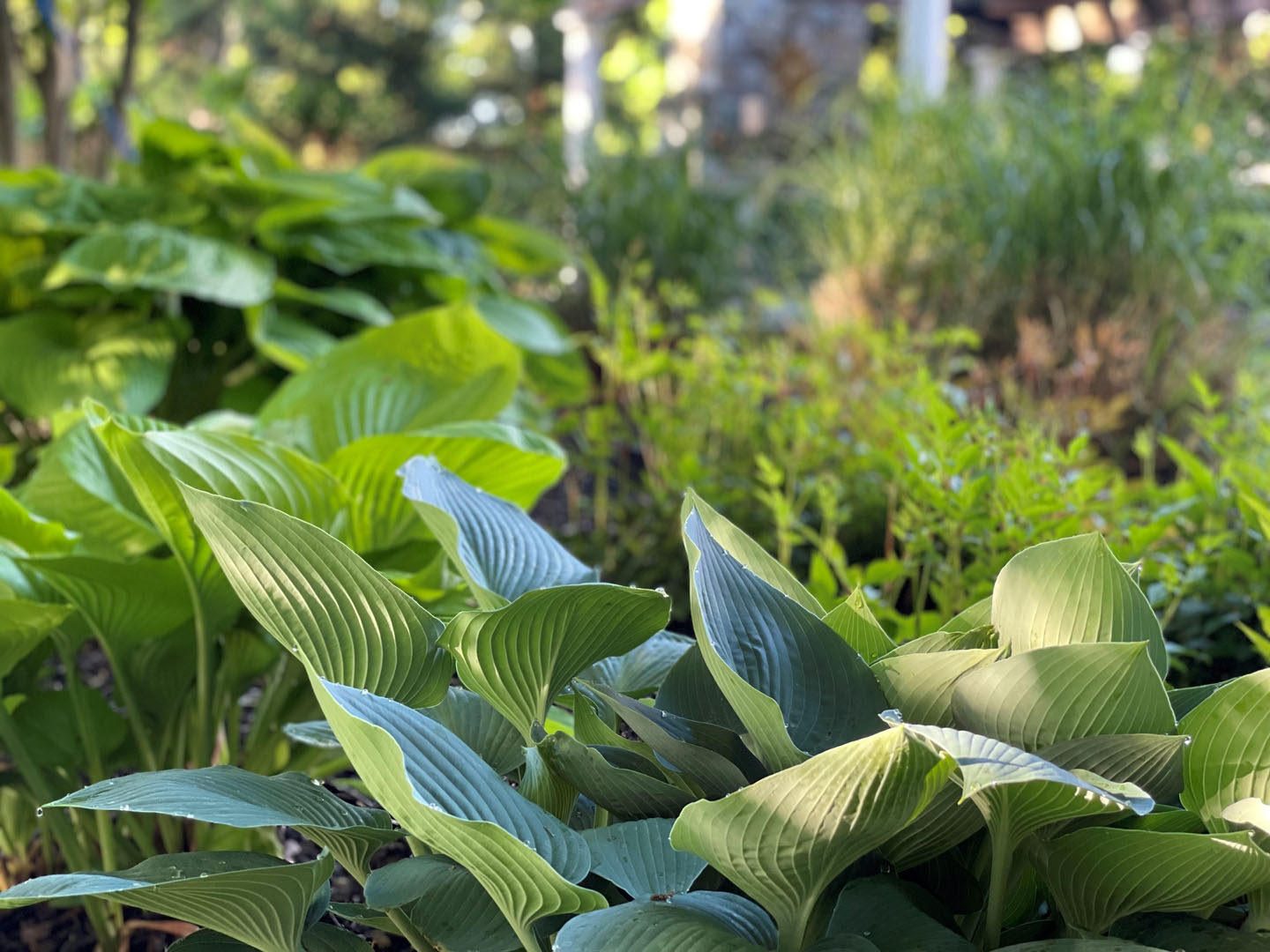 Our Commitment
At Independence Landscape, we show up on time and follow through on our commitments. You can expect your Account Manager to communicate clearly and responsively, and to be available when needed for advice. Our crews are dependable, friendly and attentive to detail. We are here for the long haul, and pledge to get the job done right.
Testimonials
---
M
"The transformation of my property is absolutely astonishing. Your craftsmanship, knowledge and reliability are unmatched. Throughout the years I have worked with several landscape companies; now that I have found Independence, I will never have to worry about looking for any other landscaper."
– Ms. Gallagher, Alexandria
---
Frequently Asked Questions
It depends on the scale and complexity of the project. If no design is needed, your Account Manager will get you a proposal within one to two business days. A more intricate design or rendering would take longer. Ask your account manager what to expect during your consultation.
Each project is different. Your Account Manager will be sure to communicate a realistic timeline to you based on the scope of the project, crew schedules and the availability of plantings and other materials.
Generally we select plants and trees that can be installed year round, with a few exceptions. Your Account Manager can speak specifically to your project and plant selection.
Our existing clients are our top priority, as our business is built upon those long-term relationships. For this reason, we are not set up to take on one-time projects. We are happy to meet with you to discuss your desired project as long as you are willing to consider a recurring maintenance service with us, such as
weekly mowing
or our
Lawn Care Program
.
When selecting your plants, we source the healthiest trees, shrubs and flowers from the most trusted nurseries in the region. We buy from local nurseries to ensure plants thrive in the Northern Virginia climate and to minimize disturbance during delivery.
Yes, there are plenty of trees and plants to avoid. You can lean on our Senior Landscape Designer's expertise to recommend plants that will thrive in your yard's sunlight, drainage and soil – and steer you away from plants that tend to struggle in Northern Virginia. In addition, we do not plant invasive species.
After your landscaping is installed, we provide you with detailed watering instructions. If you'd prefer to leave the maintenance to us, we offer a Tree & Shrub Care program and Pruning Plans to keep your plants healthy and beautiful for years to come.
As long as you have been doing your part to maintain them, we offer a one-year limited warranty for most plants and will replace them once for the cost of the replacement plant. You can find details in your project contract.
Based on the feedback we hear from clients, we separate ourselves from competitors in our communication, responsiveness, quality of work and attention to detail. We hope that you will notice the same. In addition, turning over the project plans to a landscape designer ensures that plants are visually interesting throughout the year.
Natural plantings improve air quality and protect from erosion, and we limit our carbon footprint by sourcing from local nurseries. In addition, we compost our clients' yard waste at our facility, producing our own fertile, nutrient-rich topsoil. All yard waste, soil, concrete and rocks are recycled on site at our facility.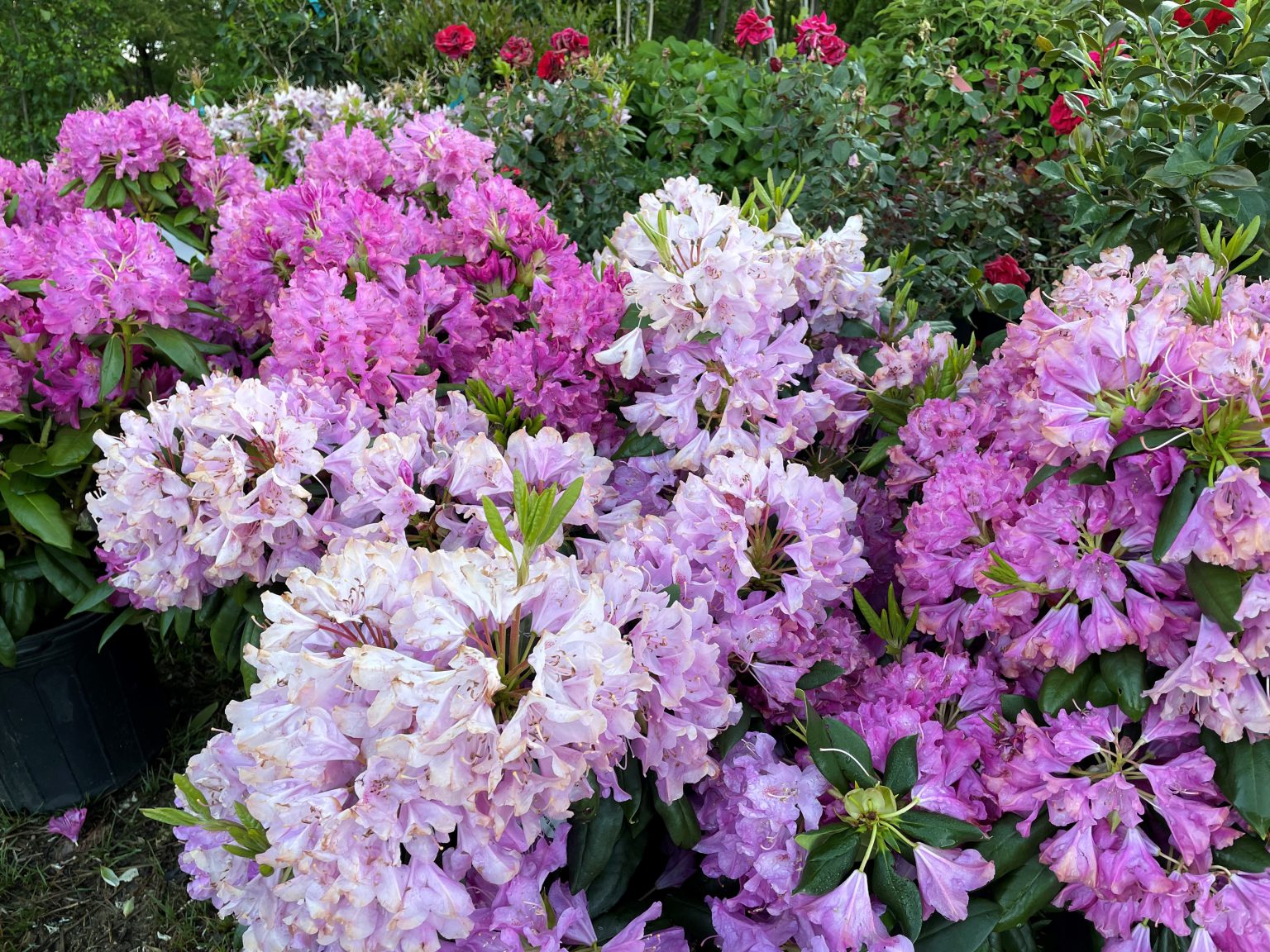 Trust The Experts
Allow us to spruce up your home's exterior with a custom landscape design and installation. Our skilled team can integrate landscape, hardscape and drainage elements and more to bring your ideas to life. Or, if you need inspiration from us, your Account Manager can steer you to a solution that adds beauty, dimension and function. Contact us today for an estimate.