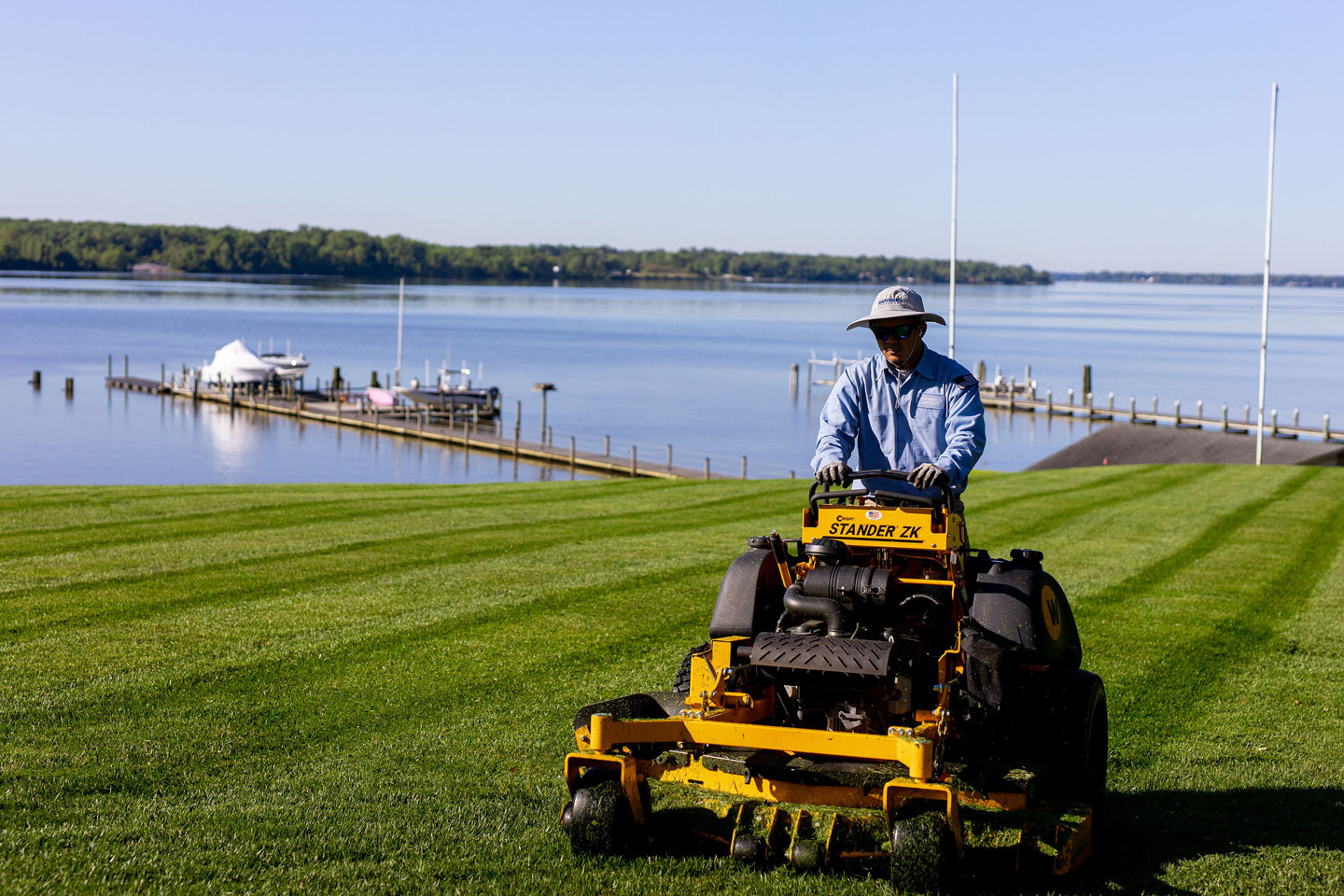 MOWING & EDGING
Independence Landscape is a professional lawn and landscape company that offers top-quality mowing and edging services to residential clients in Northern Virginia. Our entire team takes great pride in providing first-class customer service and a consistent, clean cut every time.
Jump to: Our Process | FAQ
OUR Process
The process of mowing and edging with Independence Landscape includes the following steps:
1
Assessment
Your dedicated Account Manager visits to assess and measure your yard and note anything special that the crew should know about your property. Soon after, you are provided with a quote for weekly mowing.
2
Scheduling
Your home is placed on a consistent weekly schedule, so weather permitting, you know which day to expect your mowing crew.
3
Preparation
Each morning, our team ensures that all equipment is in top working condition and sharpens mower blades for the cleanest cut possible.
4
Mowing
We send the same professional crew to your property each visit. They mow your lawn in straight lines and maintain the perfect height to cultivate a deep, healthy root system.
5
Trimming
The crew trims along your home's foundation, fence lines, trees, flower beds, sidewalks and curbs. Each area receives the same high level of care and attention.
6
Edging
Our team edges with precision around sidewalks, driveways and walkways, making sure your lawn looks professional and tidy.
7
Cleanup
To finish the job, the crew blows debris from driveways, walkways, patios and decks, leaving your property spotless.
8
Follow-Up
If you ever have requests, questions or concerns regarding your service, please reach out. Your Account Manager and our office staff are responsive and helpful.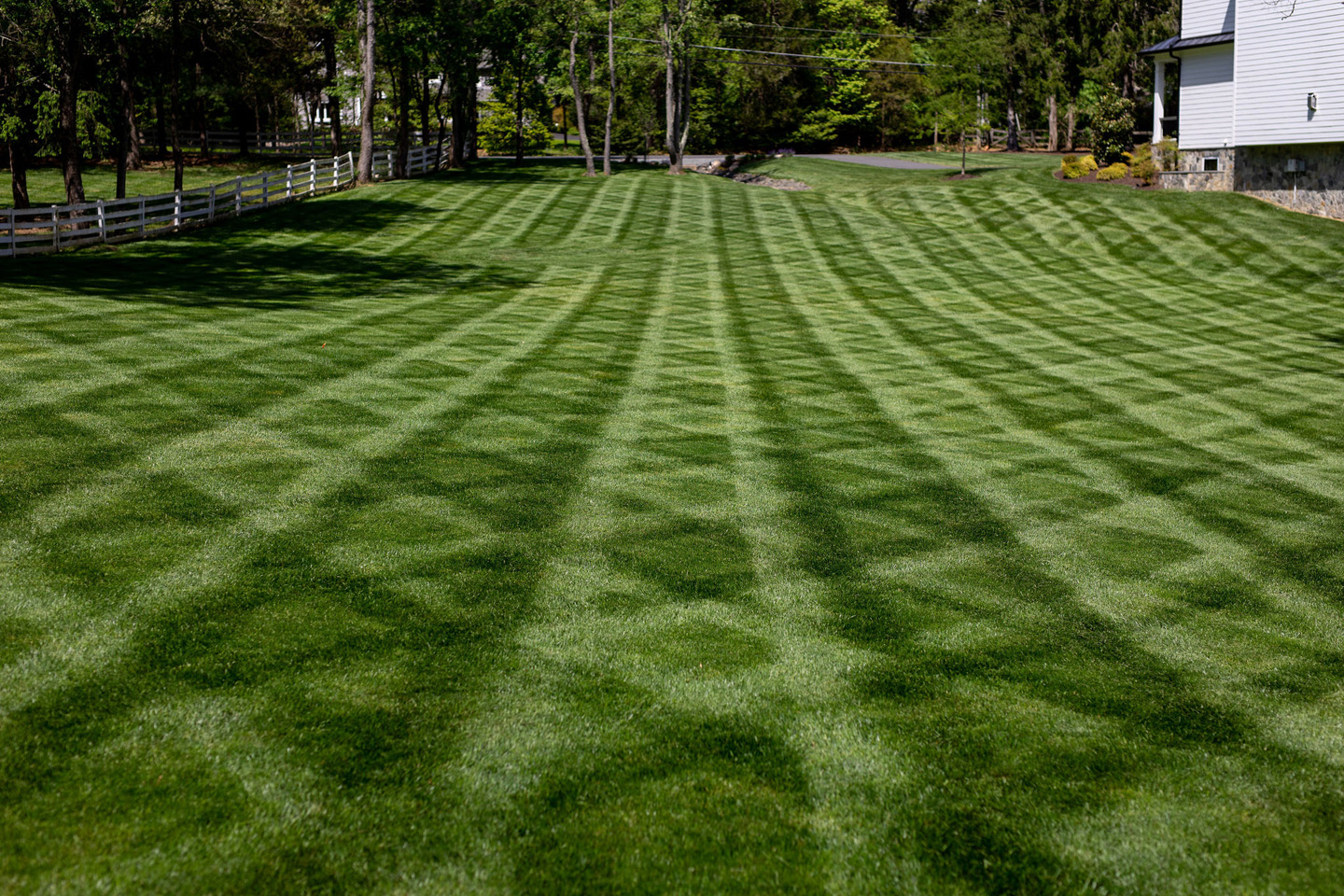 Our Commitment
At Independence Landscape, we show up on time and follow through on our commitments. You can expect your Account Manager to communicate clearly and responsively, and to be available when needed for advice. Our crews are dependable, friendly and attentive to detail. We are here for the long haul, and pledge to get the job done right.
Testimonials
---
A
"Independence is the gold standard in landscaping and lawn care for Northern Virginia. Every member of the team was communicative throughout the process from the supervisor to the skilled workers."
– Alex M., Reston
---
Frequently Asked Questions
Once per week. You will be placed on our schedule for the same day each week so you know when to expect us, weather permitting.
Yes, Independence Landscape crews are equipped with a variety of mowers and tools to suit the conditions of your lawn. This includes riding, walk-behind and push mowers, edging tools, string trimmers and blowers – all kept in top working condition. We sharpen our mower blades every morning.
You will have a dedicated mowing crew assigned to your property, and you can expect that same crew every week. Our mowing crews are trained specialists in lawn mowing, edging and trimming. All crew members are full-time employees, and that personal pride shows up in their friendliness, diligence and quality of work. Because they return to the same properties season after season, they remember the quirks of each yard.
We determine the ideal height for mowing your grass based on grass type and weather conditions. The proper height is important to cultivate a deep, healthy root system, which contributes to a mature, beautiful lawn. Many homeowners and even some lawn companies cut grass too short to save time, which can expose the crown, damage the root system and leave the lawn more susceptible to disease.
At Independence Landscape, we monitor weather forecasts and always assess grass conditions before mowing. We prefer not to mow grass that is too wet for many reasons, including safety, efficiency and appearance. When heavy rains force us to shut down our crews, we may adjust our schedule by a day or two to complete our mowing routes (either working ahead or catching up). If you would prefer we skip your house, you can always contact your Account Manager or call our office.
We can only offer a one-time mow to clients who are on other recurring services. Our existing clients are our top priority.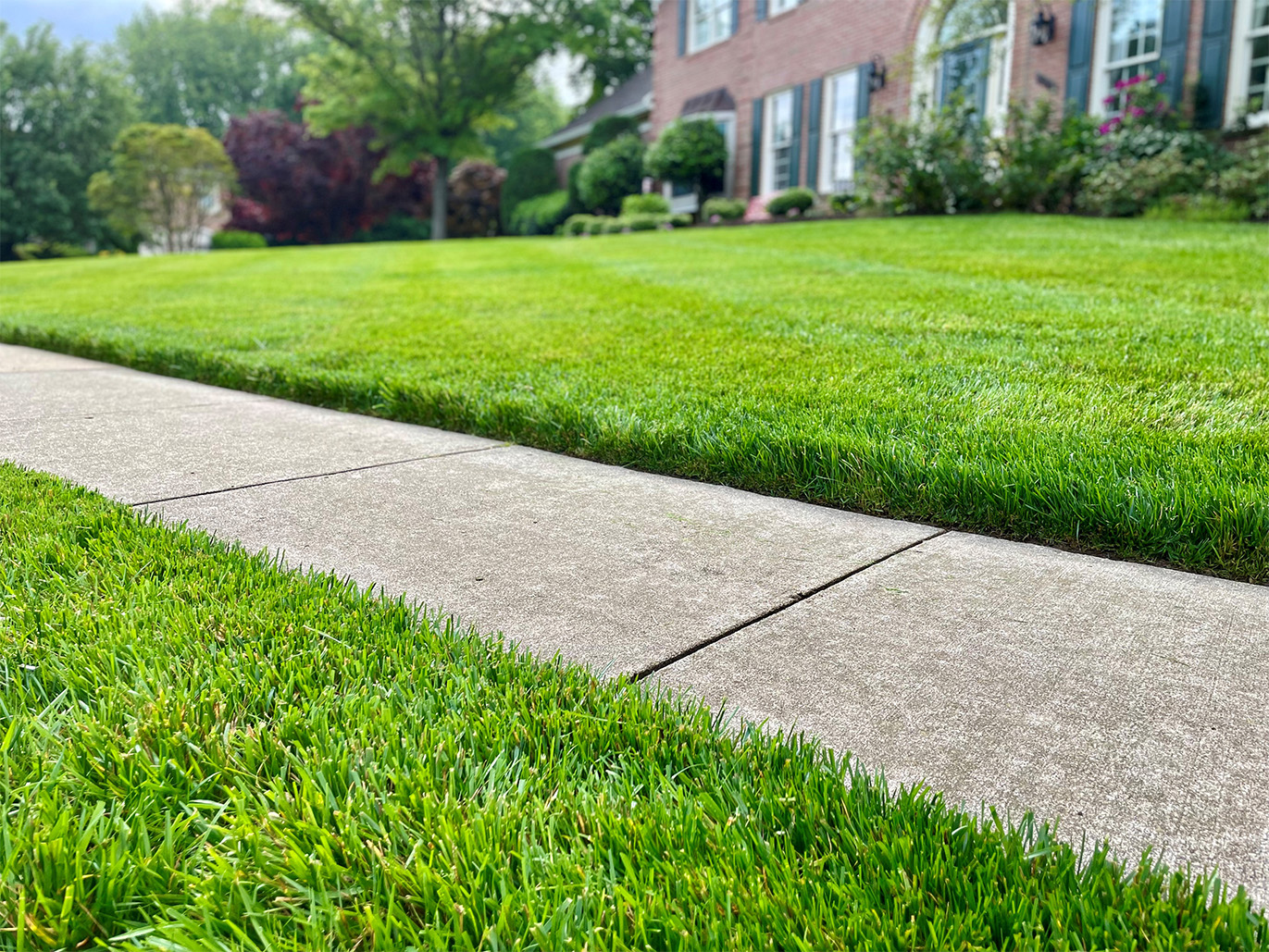 Trust The Experts
Don't let an overgrown lawn detract from the beauty of your property. Trust the experts at Independence Landscape to keep your lawn looking its best. Our professional mowing and edging services will create a neat, manicured appearance that your neighbors will notice. Contact us today to get an estimate for our weekly mowing and edging services.
Lawn & Landscape Service Locations in Northern Virginia