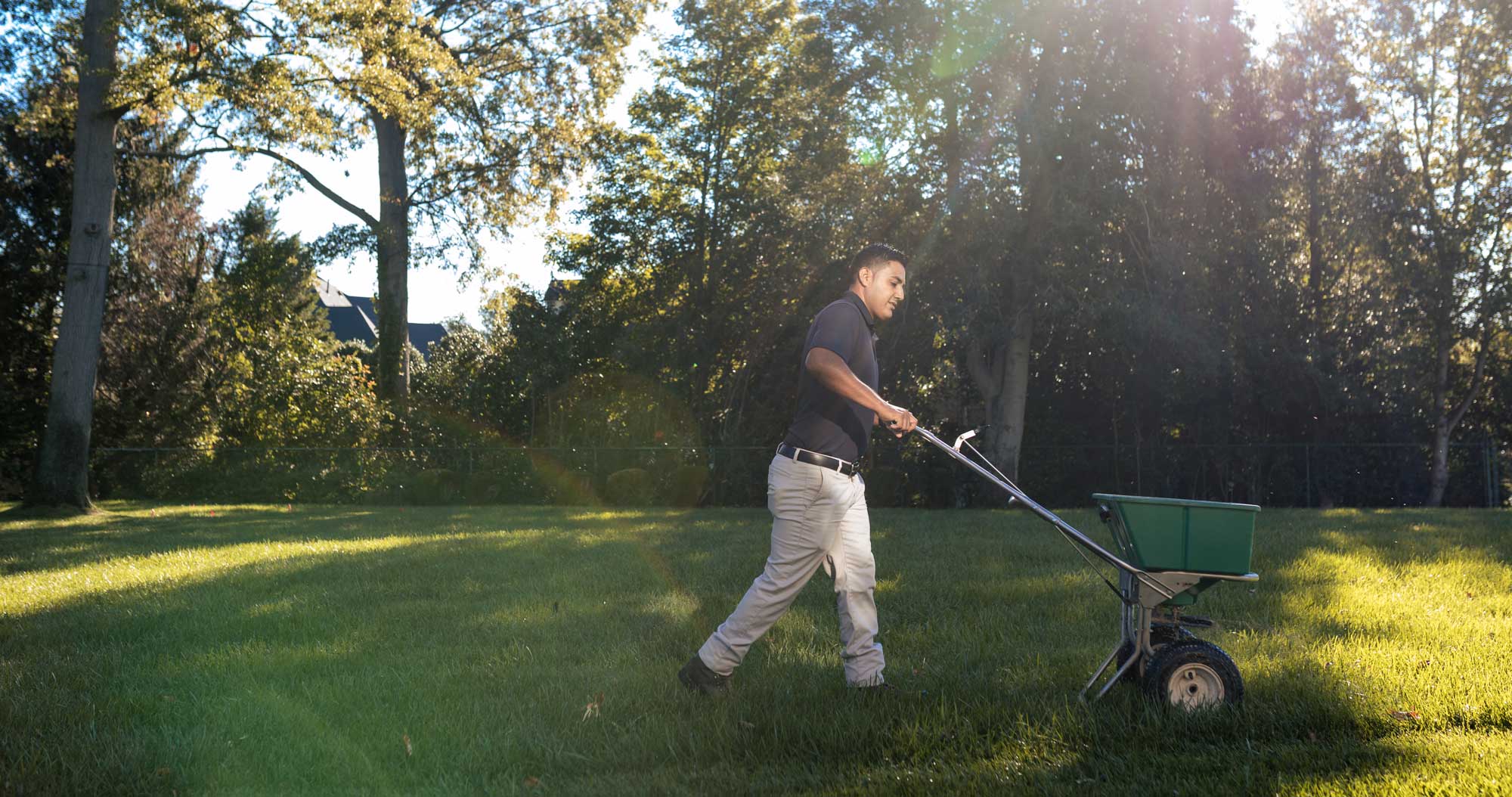 LAWN CARE PROGRAM
Independence Landscape is a residential lawn and landscape company that provides full-service lawn maintenance, including our signature Lawn Care Program. This hybrid program is custom designed for the Northern Virginia climate and soil conditions to ensure your lawn gets the nutrients it needs, precisely when it needs them. Trust our experts to make your lawn healthy and weed-free.
Jump to: Our Process | FAQ
OUR Process
Our signature Lawn Care Program consists of 10 treatments, completed strategically over eight visits by our Licensed Technicians throughout the year. Here is how the process works for you:
1
Assessment
Your dedicated account manager visits to assess grass type, measure your lawn, identify problem areas and walk you through any questions. Soon after, you receive a quote for the Lawn Care Program with Aeration & Overseeding, along with an outline showing the order of treatments.
2
Scheduling
Once you sign up, your lawn gets its first treatment the next time your Licensed Technician is in your neighborhood.
3
Application
Our Licensed Technicians apply only the highest quality fertilizers and weed control products to cultivate and maintain a healthy, weed-free lawn. Treatments are calibrated to the Northern Virginia climate and soil conditions. We leave a small lawn sign to show you which treatment you have received, and when.
4
Aeration & Overseeding
This service is completed in the late Summer or Fall to dramatically revitalize your lawn. Because this service is interdependent with the Lawn Care Program, we only offer them together (although they are charged separately).
5
Winter
Our Lawn Care Program doesn't go dormant in the Winter. Licensed Technicians apply winterizer, test your soil's pH and apply limestone to give your lawn a head-start on the Spring.
6
Follow-Up
If you ever have questions or concerns regarding our Lawn Care Program, please reach out. Your account manager and our office staff are always happy to assist.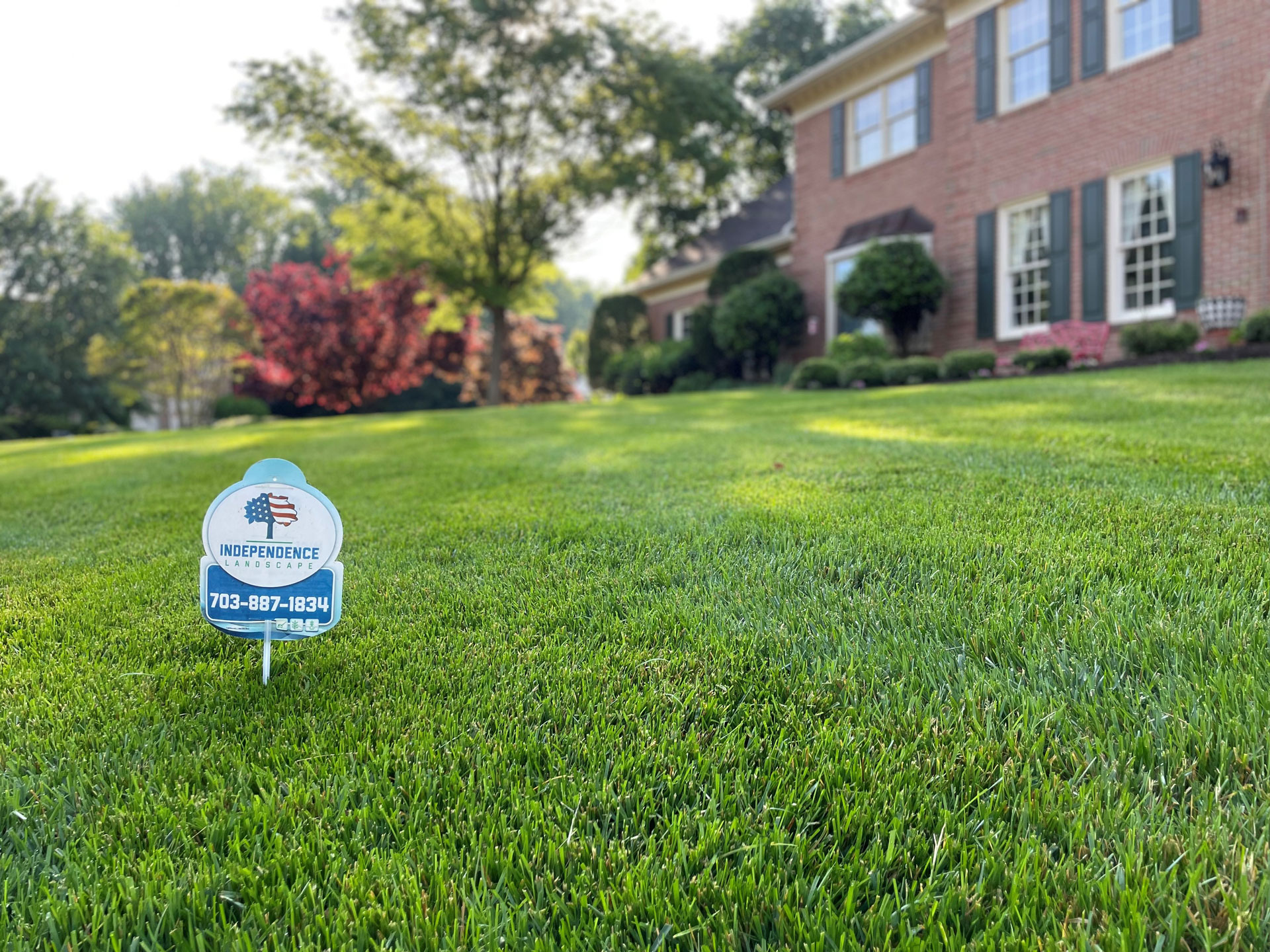 Our Commitment
At Independence Landscape, we show up on time and follow through on our commitments. You can expect your account manager to communicate clearly and responsively, and to be available when needed for advice. Our crews are dependable, friendly and attentive to detail. We are here for the long haul, and pledge to get the job done right.
Testimonials
---
J
"We've used them for two houses and both times, they've turned our lawn around to the envy of the neighborhood!"
– Juli D., Lorton, VA
---
Frequently Asked Questions
Most of our clients have children or pets, so we are very cautious in everything we do. We have spent years developing and testing our Lawn Care Program, and have created a hybrid program that uses organic as well as synthetic products. Applying the proper amount of product is critical – apply too much, and the product will run off and adversely affect our waterways. Our weed controls are spot-sprayed, which takes our Licensed Technicians longer but is much safer for children and the environment. Once a treatment is completed, we recommend keeping off the lawn for 24 to 48 hours.
Think of our Lawn Care Program like a healthy diet and exercise, not liposuction. Your lawn will look great, but it takes time. Most lawns reach their full potential after 12 to 18 months in our Lawn Care Program, often following the second annual cycle of Aeration & Overseeding. Things usually look worse before they look better – you will likely notice cycles of weeds being killed off and turning patchy. Your account manager can speak to your individual property and other factors that you should consider, like too much or too little sun or water.
We only offer them together because the services depend on each other for optimal results. The steady treatments of the Lawn Care Program are designed to build up to the "main event" of Aeration & Overseeding in the late Summer or Fall.
Treatments vary each visit, but the sequence is purposeful and vital to its success in Northern Virginia's climate and soil conditions. Our Licensed Technicians will carefully apply fertilizer, pre-emergent crabgrass control, broadleaf weed control, grub and insect control, winterizer and limestone and perform an annual soil test.
No, our Lawn Care Program is designed so you can jump into the treatment cycle at any time. Each treatment builds upon the previous one as the seasons change.
We have fine-tuned the products, timing and sequence of our Lawn Care Program over many years, operating exclusively in Northern Virginia. Our Licensed Technicians are certified specialists in lawn care and must complete training courses every year. They take personal pride in seeing your yard improve over time, and you will notice their attention to detail.
No – our Lawn Care Program will greatly benefit any lawn, but consistent watering does help a yard make faster progress. For some treatments, we suggest watering within 24 hours for best results. Watering is most critical during the hot months of June, July and August.
We offer preventative fungicide and wiregrass suppression treatments that are separate from the Lawn Care Program. Please contact your account manager to diagnose the problem and discuss further.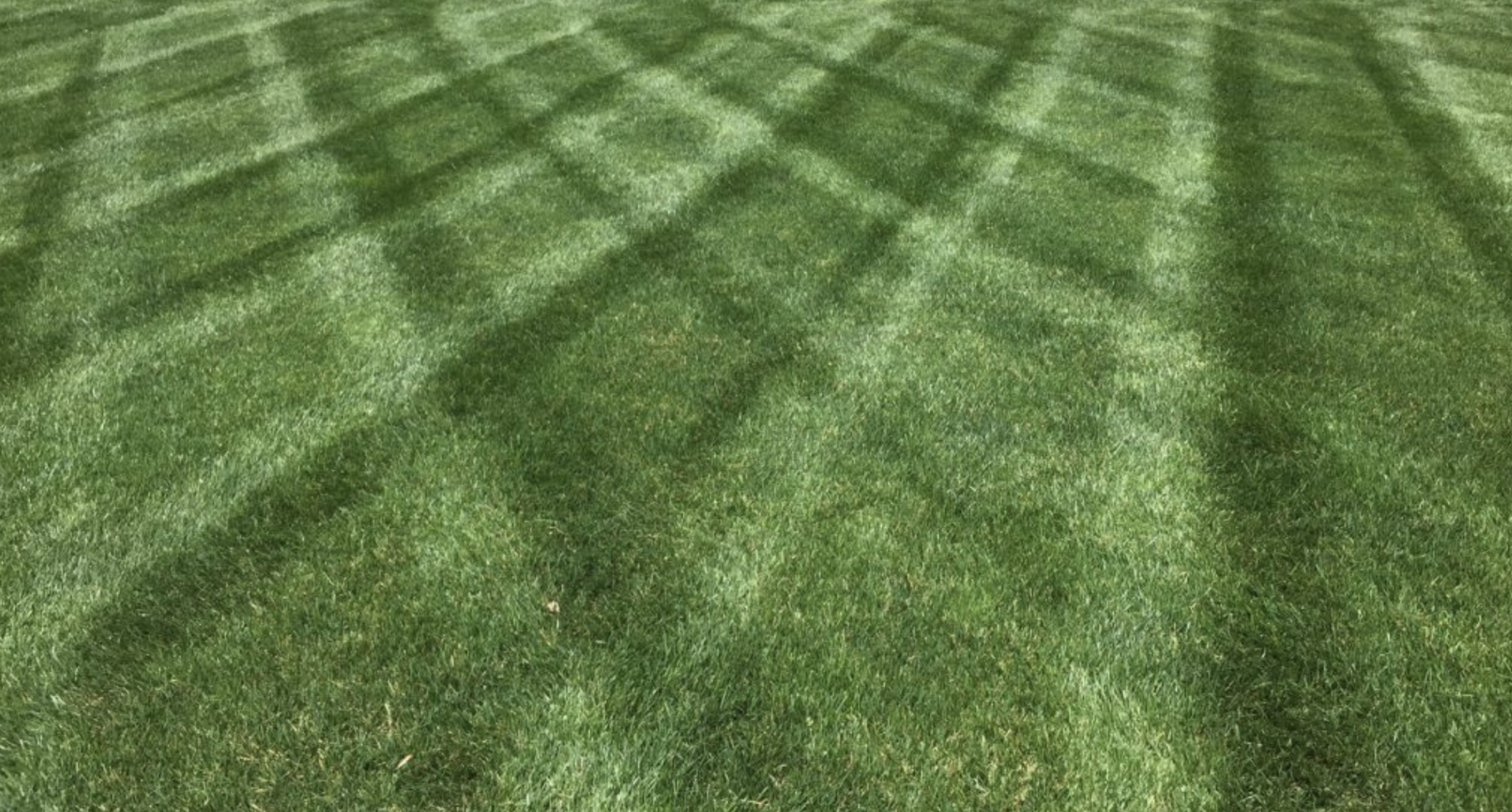 Trust The Experts
A lush, healthy, weed-free lawn can be yours with our signature Lawn Care Program, combined with Aeration & Overseeding. We have carefully calibrated our program to the Northern Virginia climate and soil conditions. Our Licensed Technicians are experts at cultivating your lawn to reach its full potential. Contact us today to get an estimate for our custom Lawn Care Program.