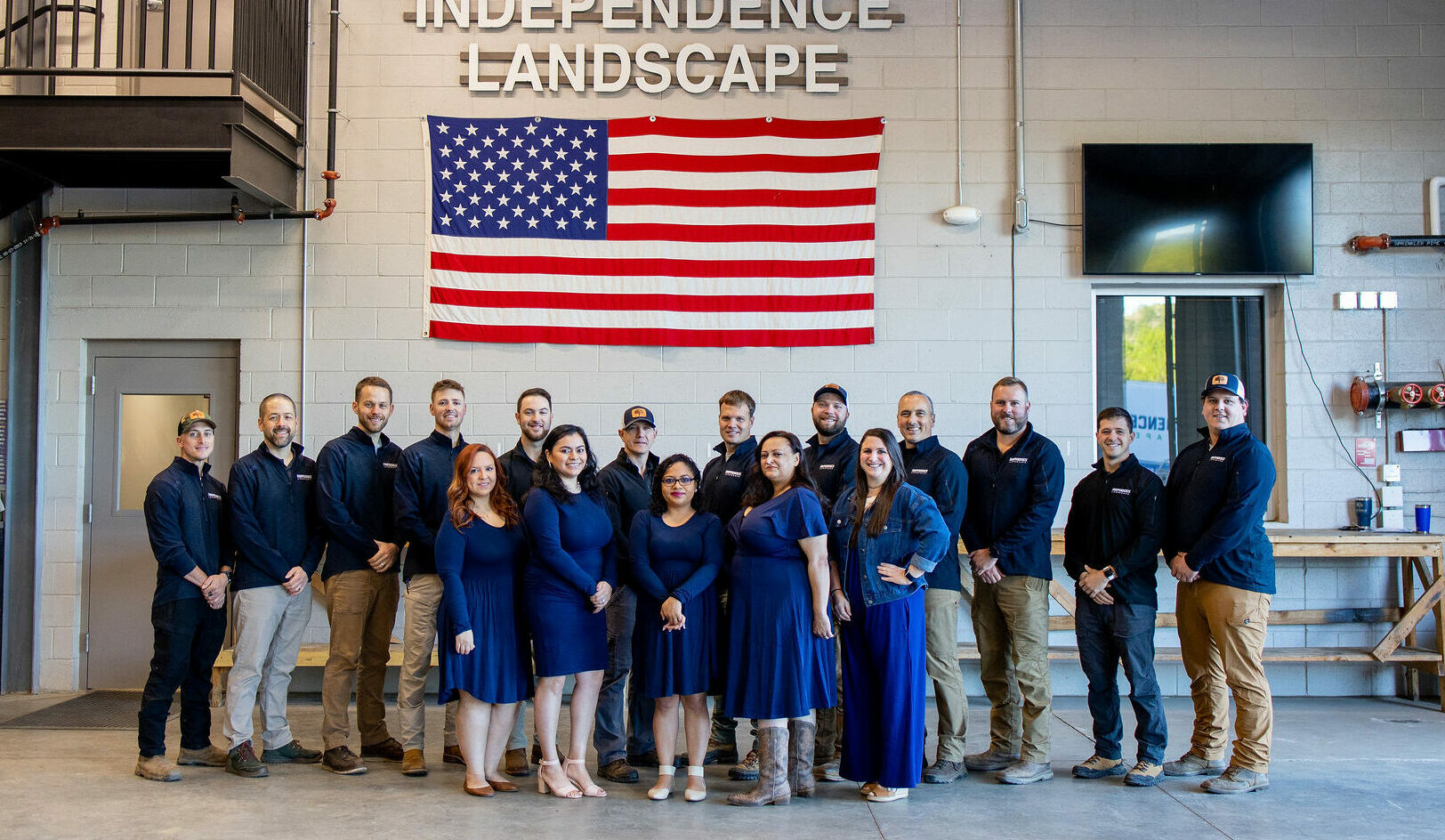 TOP-QUALITY LAWN MAINTENANCE IN MANASSAS, VA
Don't settle for a lackluster lawn – trust the local experts at Independence Landscape to make your yard stand out in Manassas, VA. Our experienced crews provide weekly lawn mowing, scheduled lawn treatments, weeding and pruning services and more.
In addition to top-quality lawn care, let us create a stunning outdoor space for your family with our expert landscape and hardscape services.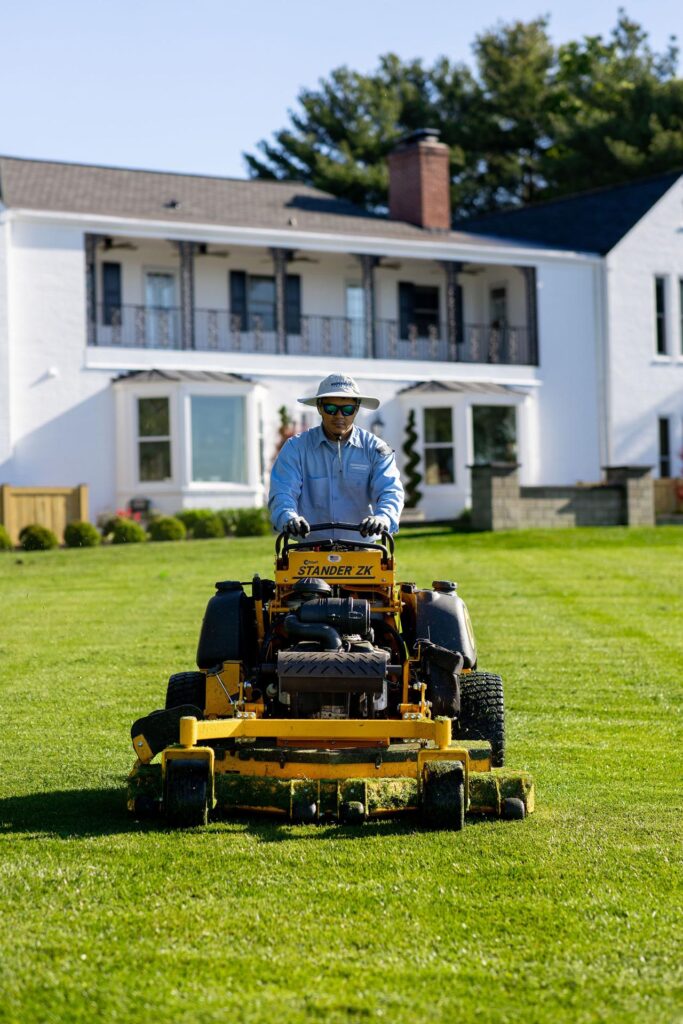 LAWN MAINTENANCE SERVICES IN MANASSAS, VA
Weekly Lawn Mowing & Edging
Enjoy a consistent, well-kept lawn with our weekly mowing and edging services. You will notice your crew's personal pride as they mow in straight lines, edge and trim with precision, and blow debris as they finish.
Lawn Care Program
Let us improve and maintain your lawn's health with our signature Lawn Care Program, tailored to the unique climate and soil of and Northern Virginia. Our Licensed Technicians are experts at cultivating a healthy, weed-free lawn, using the best quality fertilizers and weed control products.
Aeration & Overseeding
Let us revitalize and thicken your lawn with our annual aeration and overseeding service. Our team removes small plugs and sows the finest grass seed for an extra boost of new growth.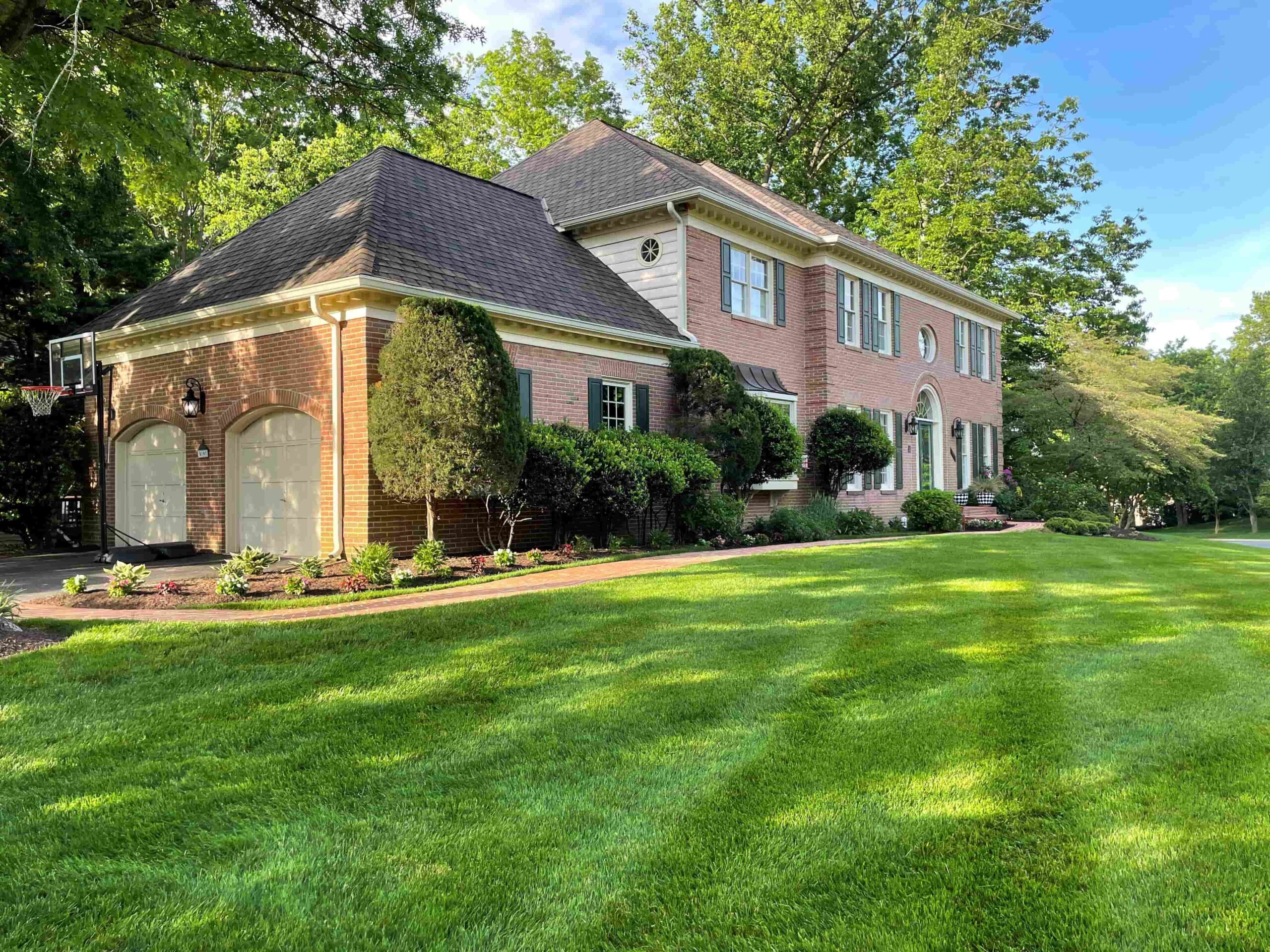 EXCEPTIONAL LAWNS IN MANASSAS, VA
For expert lawn care services in the Manassas, VA area, trust the experienced crews at Independence Landscape. We are proud to maintain all types of properties, from large estates to townhouses, in neighborhoods like:
Barrington Oaks
Oakenshaw
Port Potomac
The Reserve at Crooked Creek
Wellington
…and many more.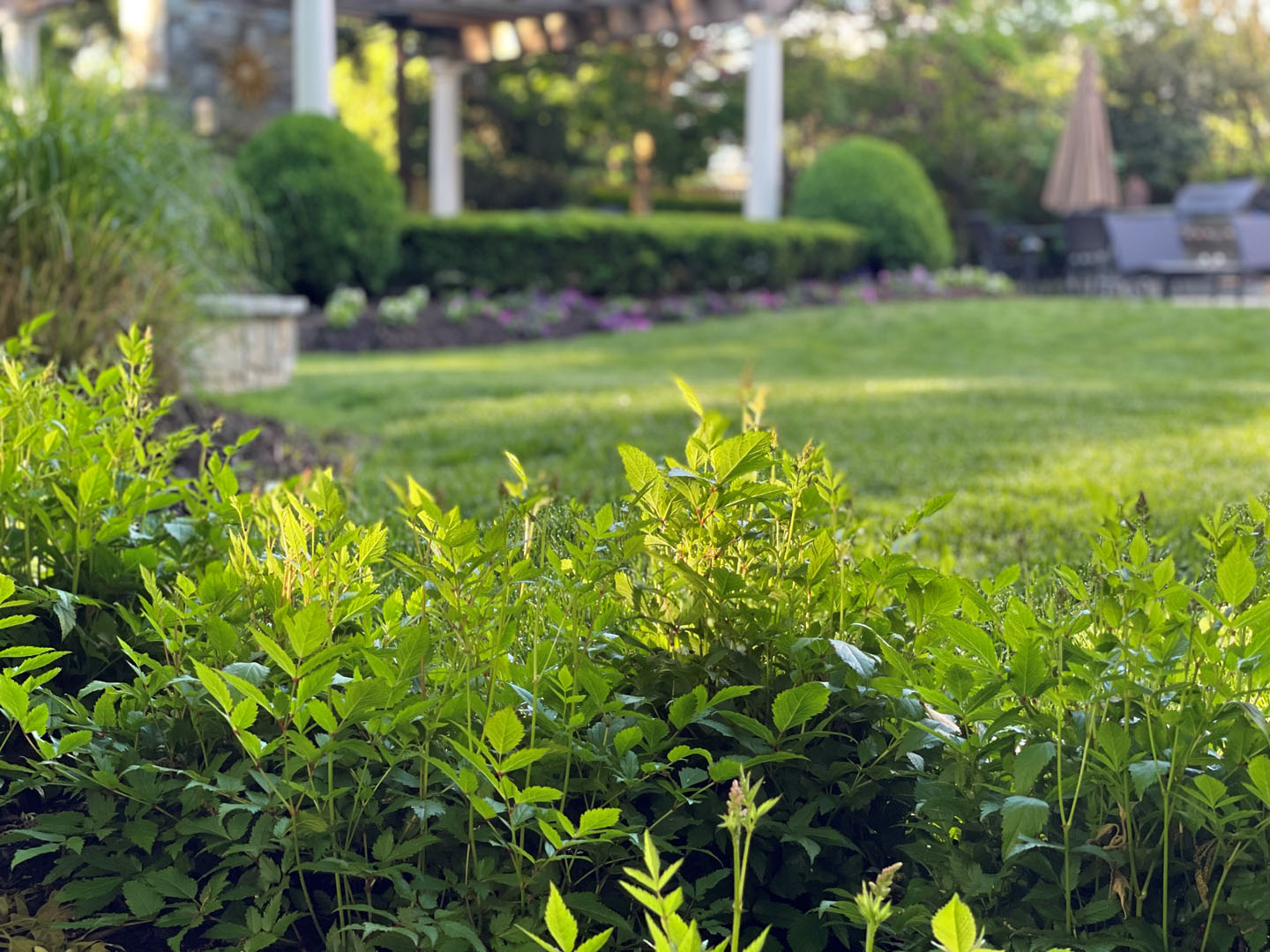 Maintenance SERVICES
Get started today on a lush, healthy lawn and landscape. Ask your Account Manager to create your personalized maintenance plan with services such as:
Enhancement Projects
As a Manassas, VA maintenance client, you'll get access to our talented team of craftsmen who can create custom outdoor projects that are both beautiful and functional. Our custom projects may feature:
WHY YOUR NEIGHBORS CHOOSE INDEPENDENCE
---
M
Fantastic service and the communication is by far the best I've experienced."
– Michael B., Manassas
---
W
"My brother's wife just said, 'your grass looks like carpet—so green and intact, not blotchy like the neighbors.' All I could do was smile. You said Independence could help me achieve the results I wanted. That compliment was the confirmation."
– Willetta D., Manassas
---
L
"I have been very impressed with the responsive customer service received from my Account Manager, Kyle Bernstein. When the tree trimmers recently arrived to trim my crepe myrtle, he was right here communicating my concerns on which branches could safely be removed … to ensure a better shaped tree this summer! And this is just the start of the additional spring yard work now scheduled to be completed, before grass mowing days start."
– Liz H., Woodbridge
---
Lawn & Landscape Service Locations in Northern Virginia