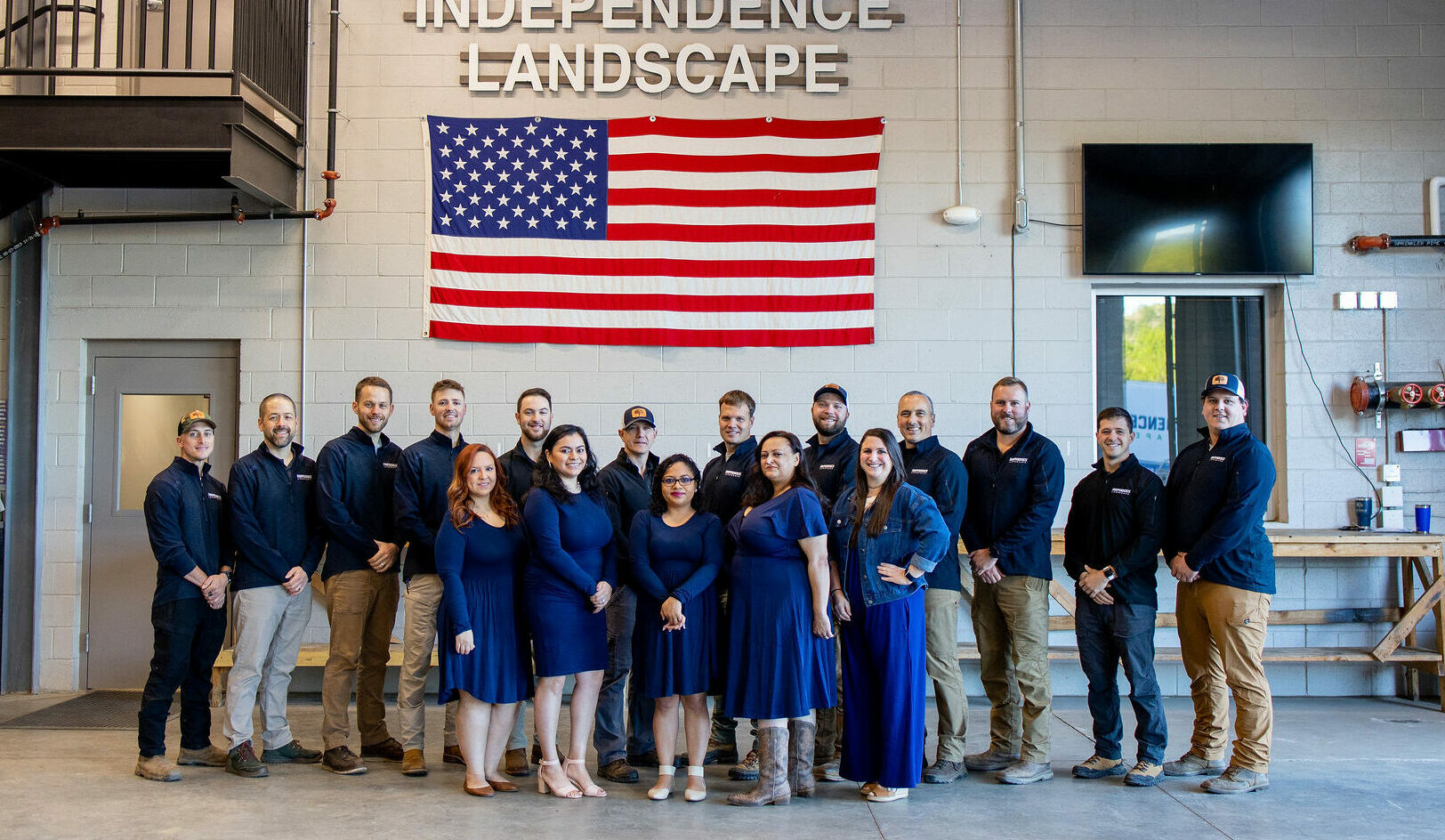 PREFERRED LAWN CARE IN CENTREVILLE, VA
For a beautiful lawn season after season, trust Independence Landscape. Our expert crews provide weekly lawn mowing, scheduled treatments and more to residents all over Northern Virginia.
In addition, our team of craftsmen can design and create your perfect outdoor space with our expert landscape and hardscape services.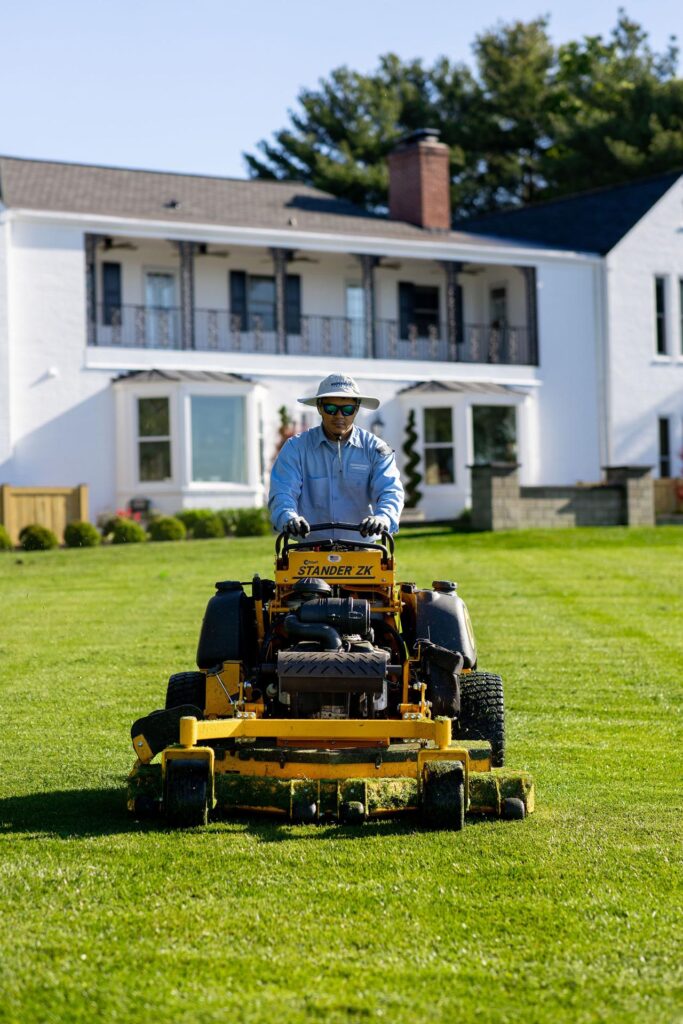 LAWN MAINTENANCE SERVICES IN CENTREVILLE, VA
Weekly Lawn Mowing & Edging
Enjoy a beautiful, well-kept lawn all season long with our weekly mowing and edging services. You will notice your crew's attention to detail as they mow, trim, edge and blow debris from hard surfaces.
Lawn Care Program
Experience the best in lawn care with our signature Lawn Care Program, calibrated to the climate and soil of Northern Virginia. Our Licensed Technicians use only the best fertilizers and weed control products to improve and maintain your lawn's health.
Aeration & Overseeding
Give your lawn the boost it needs in the late Summer or early Fall, and enjoy a dramatic revitalization. We remove small plugs and sow premium grass seed for a greener, thicker lawn.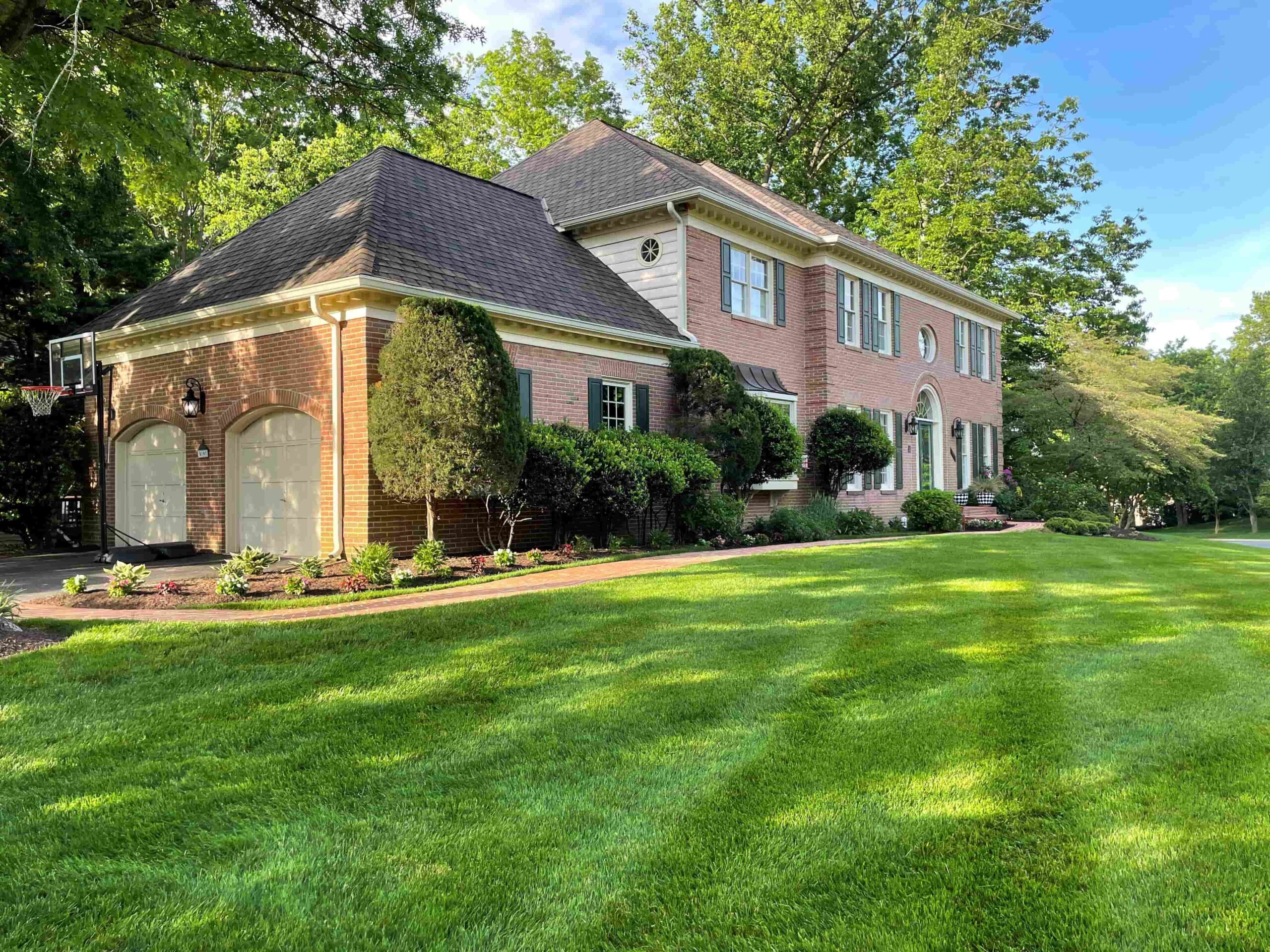 TOP-QUALITY LAWNS IN CENTREVILLE, VA
Independence Landscape is the go-to choice for top-quality lawn care services in Centreville, VA. Our crews expertly maintain all types of properties, from large estates to townhouses, in neighborhoods like:
Country Club Manor
Hunt Chase
Little Rocky Run / Little Rocky Run South
Sully Estates / Jillians Forest
Sully Station
…and many more.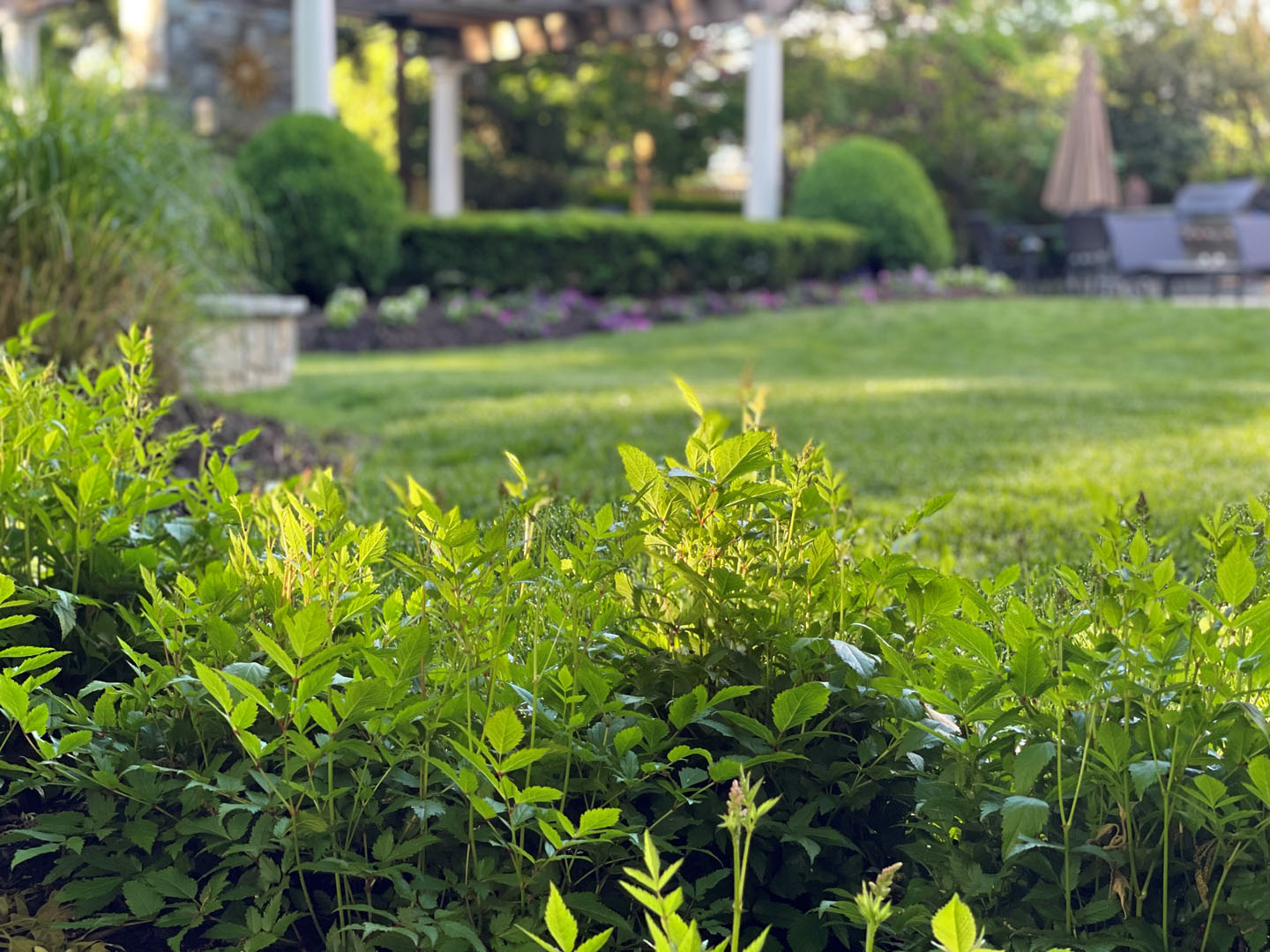 Maintenance SERVICES
Work with your dedicated Account Manager to tailor a maintenance plan to your needs, including services such as:
Enhancement Projects
As a Centreville, VA maintenance client, you also get access to our team of master craftsmen for quality outdoor projects customized to your needs. Our projects may feature:
WHY YOUR NEIGHBORS CHOOSE INDEPENDENCE
---
A
"Independence is the gold standard in landscaping and lawn care for Northern Virginia. Every member of the team was communicative throughout the process from the supervisor to the skilled workers."
– Alex M., Reston
---
J
"I have been working with Independence Landscape for over 10 years! They definitely provide excellent quality service for a good value. The owners are very professional and personable. When you contact them via email or phone they respond promptly and personally. Over the years the Independence Landscape team has provided me with everything from lawn mowing, to aeration, reseeding, planting new shrubs and even water management. I highly recommend this family owned and run outstanding lawn and landscape service!"
– Joy N., Springfield
---
L
"I have been very impressed with the responsive customer service received from my Account Manager, Kyle Bernstein. When the tree trimmers recently arrived to trim my crepe myrtle, he was right here communicating my concerns on which branches could safely be removed … to ensure a better shaped tree this summer! And this is just the start of the additional spring yard work now scheduled to be completed, before grass mowing days start."
– Liz H., Woodbridge
---
Lawn & Landscape Service Locations in Northern Virginia