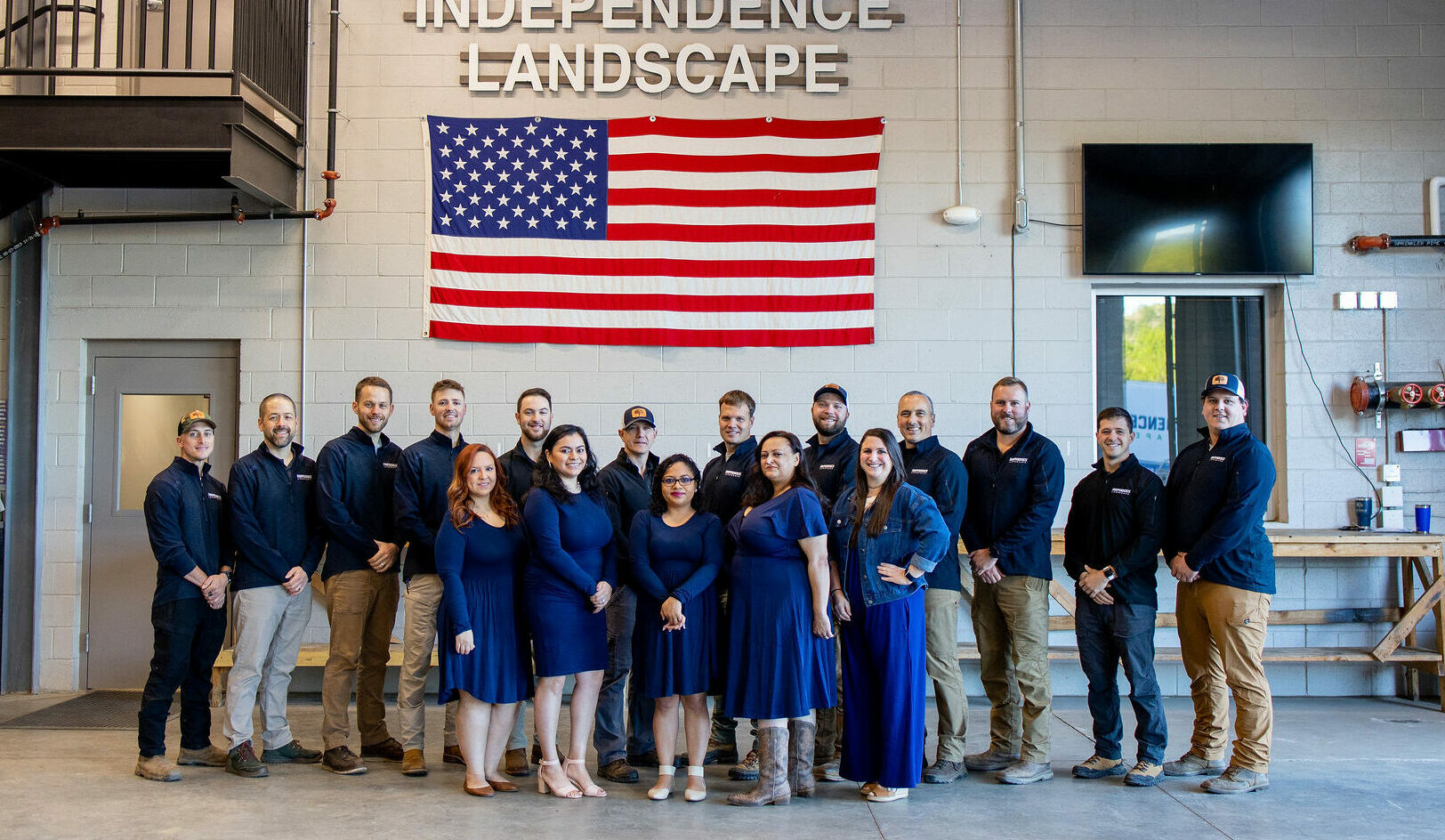 EXPERT LAWN CARE IN FALLS CHURCH, VA
Experience the best in full-service lawn and landscape maintenance with Independence Landscape. For many years, we have proudly served Northern Virginia residents with weekly lawn mowing, regular treatments, weeding and pruning services and more.
In addition to maintenance, we can transform your yard into a beautiful, functional outdoor retreat with our expert landscape and hardscape services.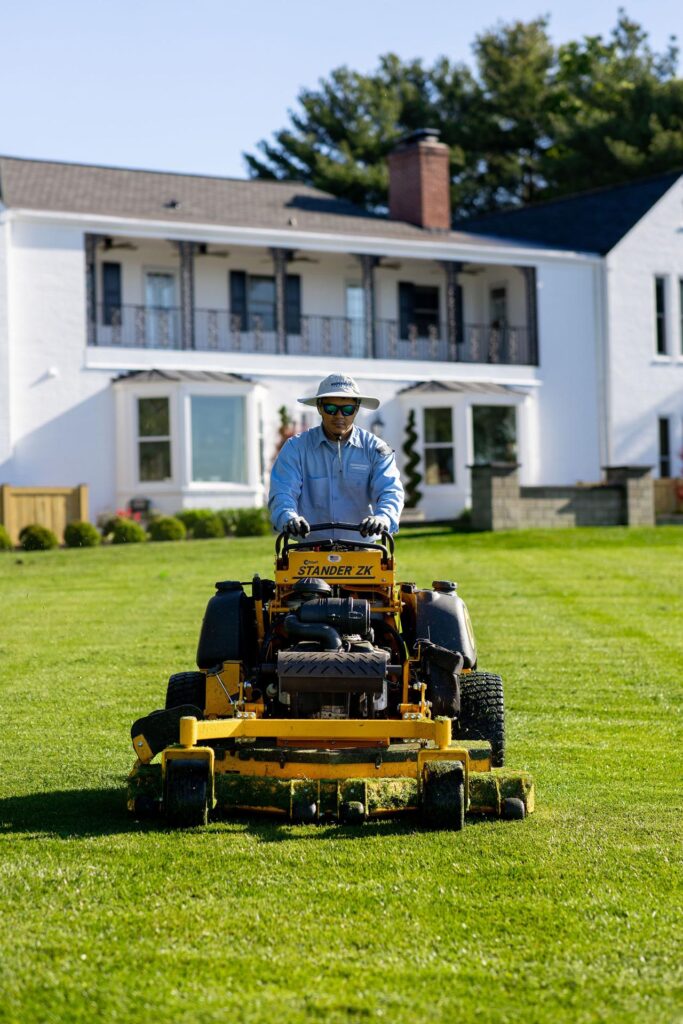 LAWN MAINTENANCE SERVICES IN FALLS CHURCH, VA
Weekly Lawn Mowing & Edging
For a consistent, well-kept lawn, rely on our weekly mowing and edging services. You will notice your mowing crew's personal care as they trim, edge and blow debris, giving your yard a professional look every time.
Lawn Care Program
Improve and maintain the health of your lawn with our Lawn Care Program, custom designed for the climate and soil of Falls Church, VA and Northern Virginia. Our Licensed Technicians apply treatments that target weeds and give your lawn the nutrients it needs, precisely when it needs them.
Aeration & Overseeding
Revitalize your lawn in the late Summer or early Fall with our aeration and overseeding service. Our team removes small plugs and sows premium grass seed to thicken your lawn with new growth.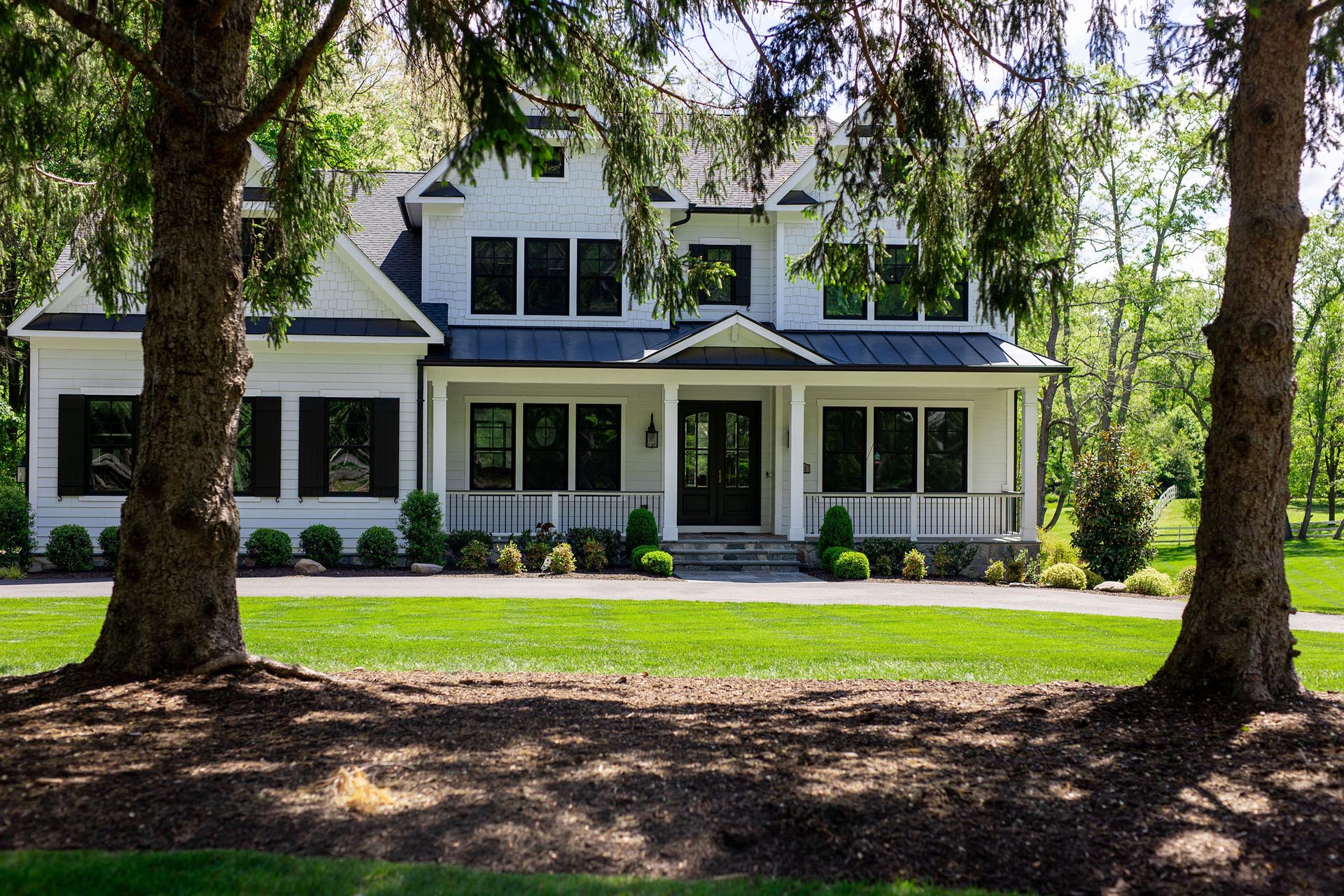 EXCEPTIONAL LAWNS IN FALLS CHURCH, VA
Independence Landscape is your local expert for top-quality lawn services in Northern Virginia. Our reliable crews provide services for all types of properties in Falls Church, VA neighborhoods like:
Antrim
Devonshire Gardens / Tyler Park
Lake Barcroft / Barcroft Woods
Marlo Heights / Sleepy Hollow
Pimmit Hills
Westwood Park
…and many more.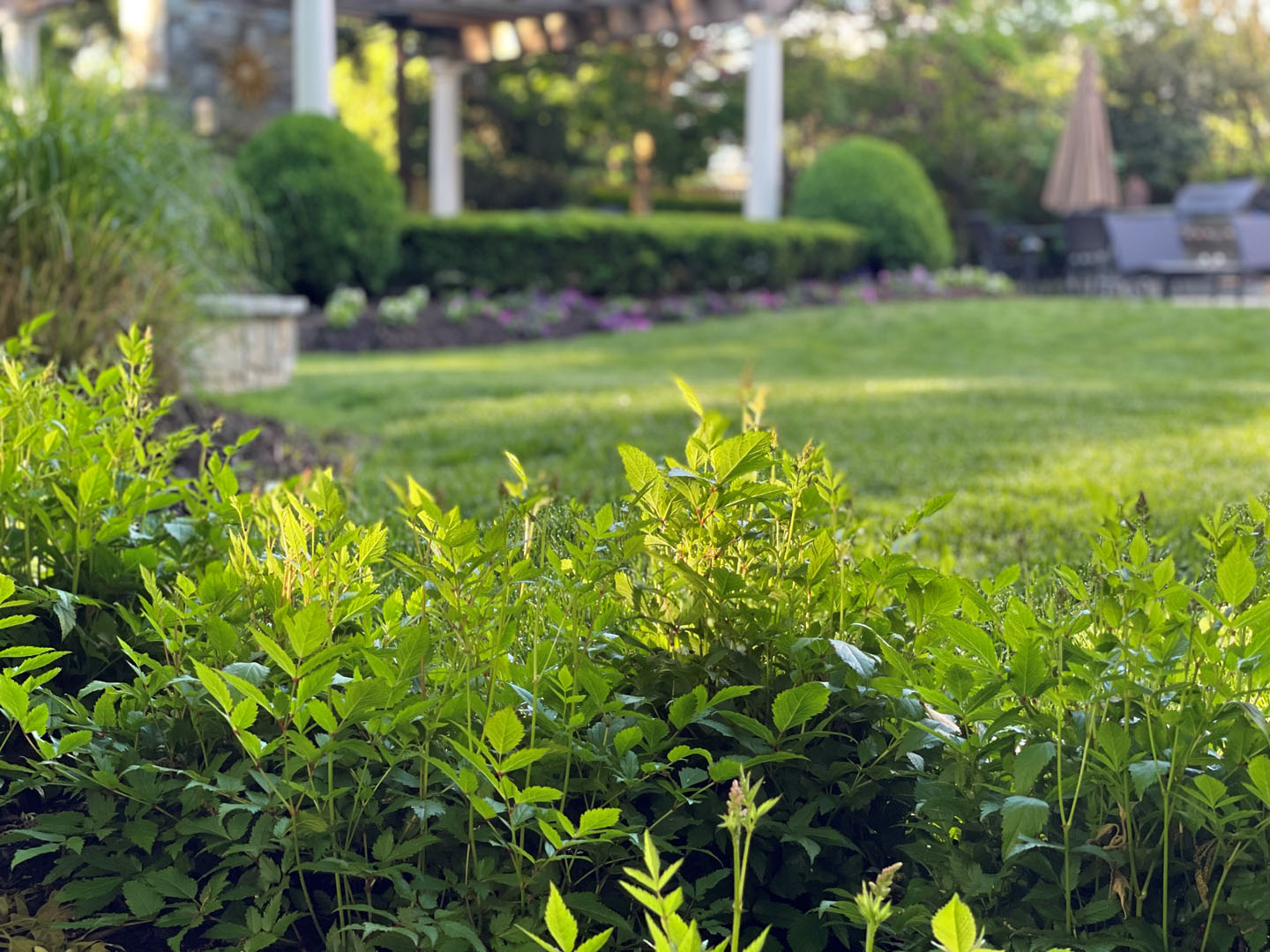 Maintenance SERVICES
Let your Account Manager handle your lawn and landscape maintenance needs with a personalized plan that covers everything you need, such as:
Enhancement Projects
As a Falls Church, VA maintenance client, you get access to our team of experts to create a custom outdoor project that's tailored to your lifestyle and budget. Our projects may feature:
WHY YOUR NEIGHBORS CHOOSE INDEPENDENCE
---
J
"We've been very pleased with the friendly, professional service we've received from the Independence Landscape team. In addition to regular mowing, we've had lawn treatments and aeration and overseeding done and our lawn has never looked better."
– Jennifer B., Falls Church
---
R
"I've been an Independence Landscape customer for eight months. They maintain my yard, reduce pesky bugs like mosquitos and remove leaves with excellence. Their customer service is outstanding; my guy Brandon is responsive, helpful, and truly cares about our needs and lawn. This past week, they installed sod throughout my entire backyard. The job was complete in less than two days and we are extremely happy with the results. As someone who relies on reviews, anyone who is looking for a good landscaper should give Independence Landscape a shot. You will not be disappointed."
– Ryan C., Falls Church
---
J
"Their service and quality of work has been outstanding. Their business model is to have an account manager (Brandon) who takes overall customer service responsibility no matter what services are involved; to us this consistent quality control and personal engagement is very valuable and enjoyable. He then brings in the key staff (Mark and Connor, hardscaping and landscaping design, respectively) and their crews (Pablo, Jose and Francisco, hardscaping, landscaping and lawn service, respectively). Among other things, this involved integrating new rock features and plants into a relatively mature setting. The work was beautiful and seamless and absolutely no damage to the grass and landscaped areas they had to work across. First-class organization and service from Brandon and the team."
– Jim S., Falls Church
---
Lawn & Landscape Service Locations in Northern Virginia