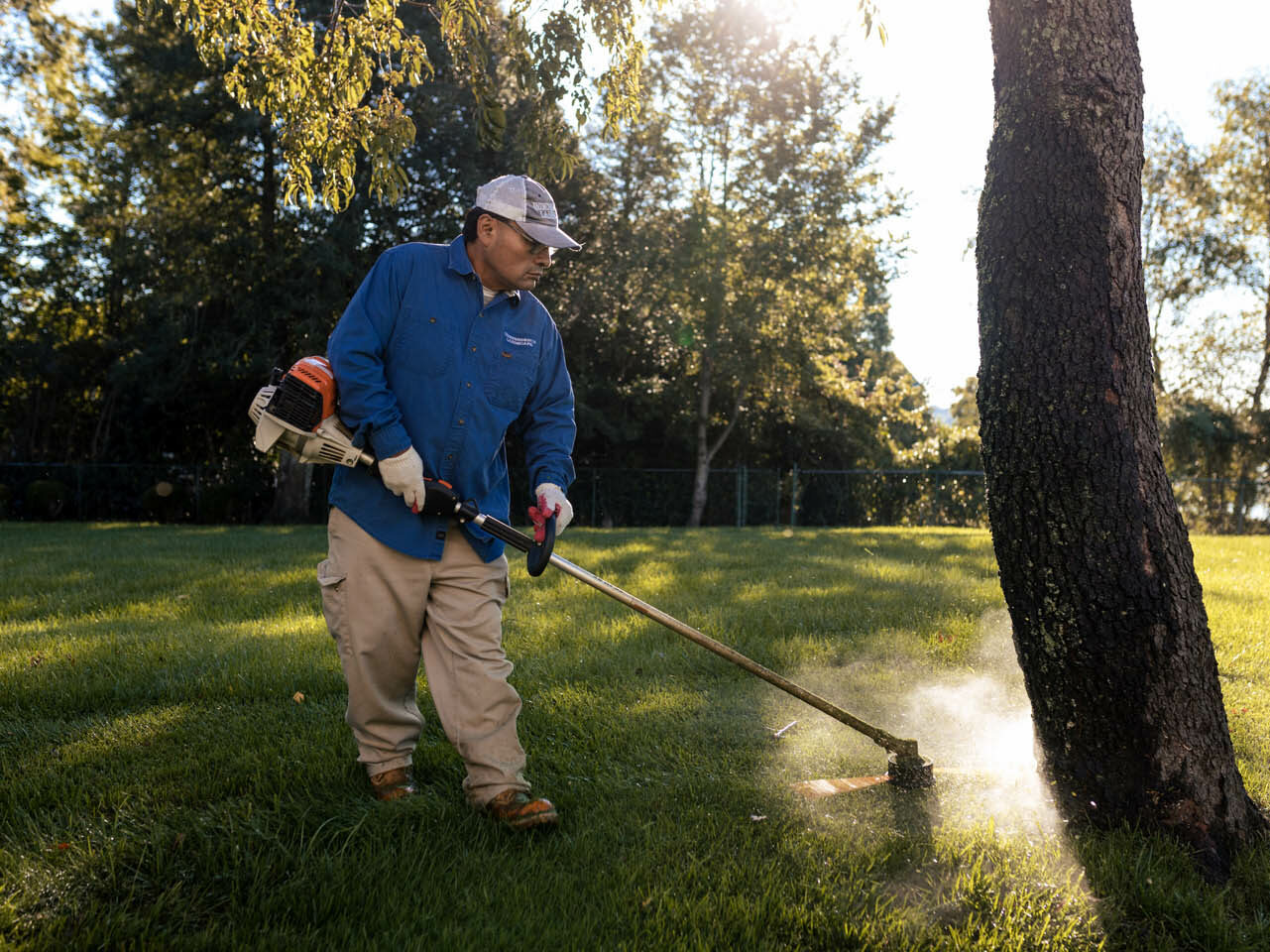 Mowing & Edging
Lawn mowing services are provided weekly for residential clients. We send the same professional crew to your property each visit. They mow in straight, professional lines, leave walks and drives clean and well edged, and blow everything off when finished. We sharpen our blades daily to ensure the cleanest cut possible. Like you, we take pride in the results.
Our mowing services include:
Mowing your lawn at the perfect height to cultivate a deeper root system for a mature, healthy lawn.
Trimming along the foundation of your home, fence lines, trees, flower beds, sidewalks and curbs.
Edging around sidewalks, driveways and walkways. This provides the finishing touch, giving your yard a truly professional, landscaped look.
Blowing debris from driveways, walkways, patios and decks.
"Thank you and your staff for doing such a great job on my lawn today. The mowing, trimming and edging is top-notch! Thanks again for your professional service."
– John L., Lorton