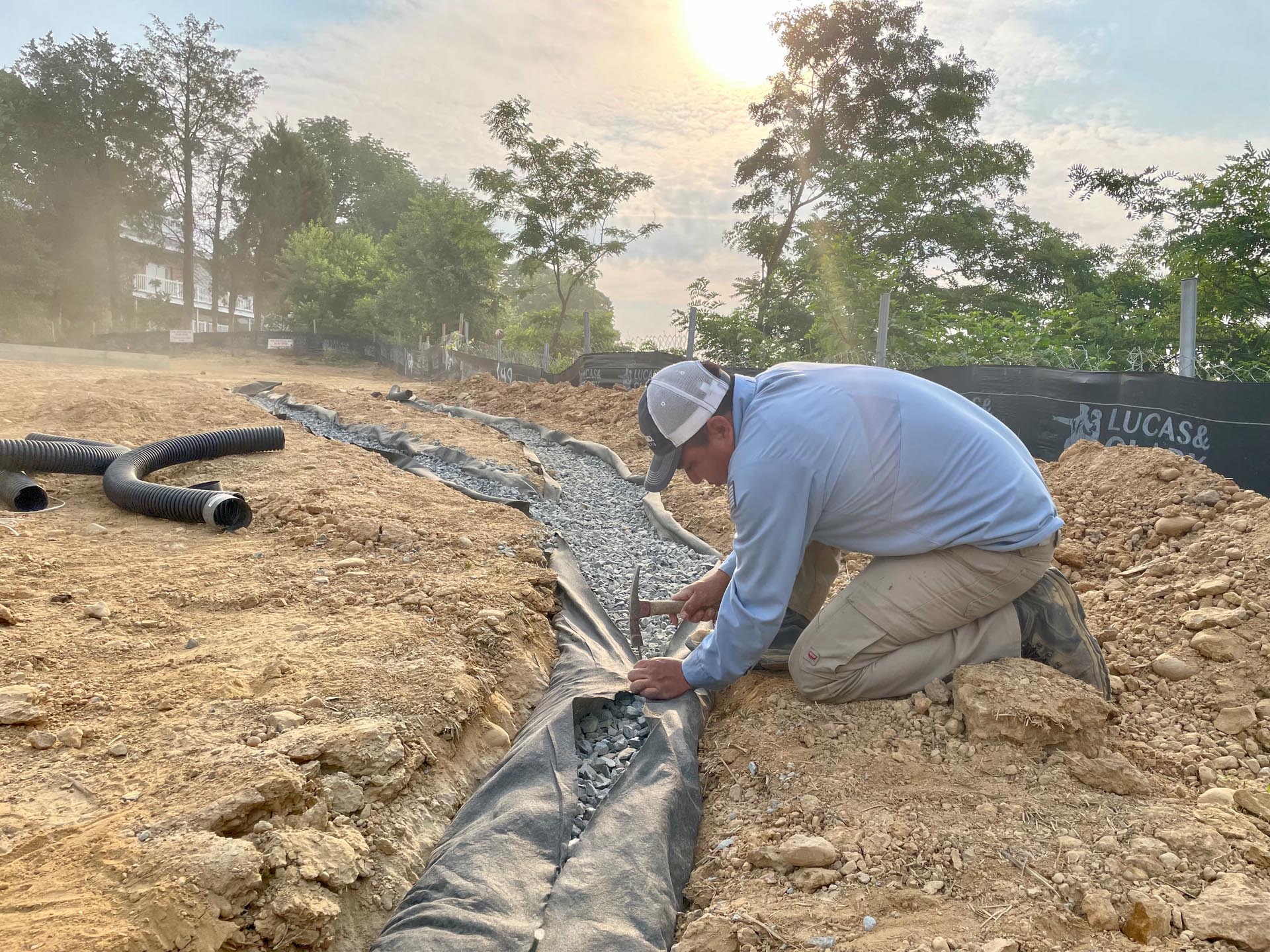 Drainage
Solutions
Drainage problems can cause extensive damage—and major headaches for you as a homeowner.
Each drainage issue requires a customized solution, tailored to your property, that works long term.

Jump to: Dry Creek Beds | Downspout Extensions | French Drains | Grading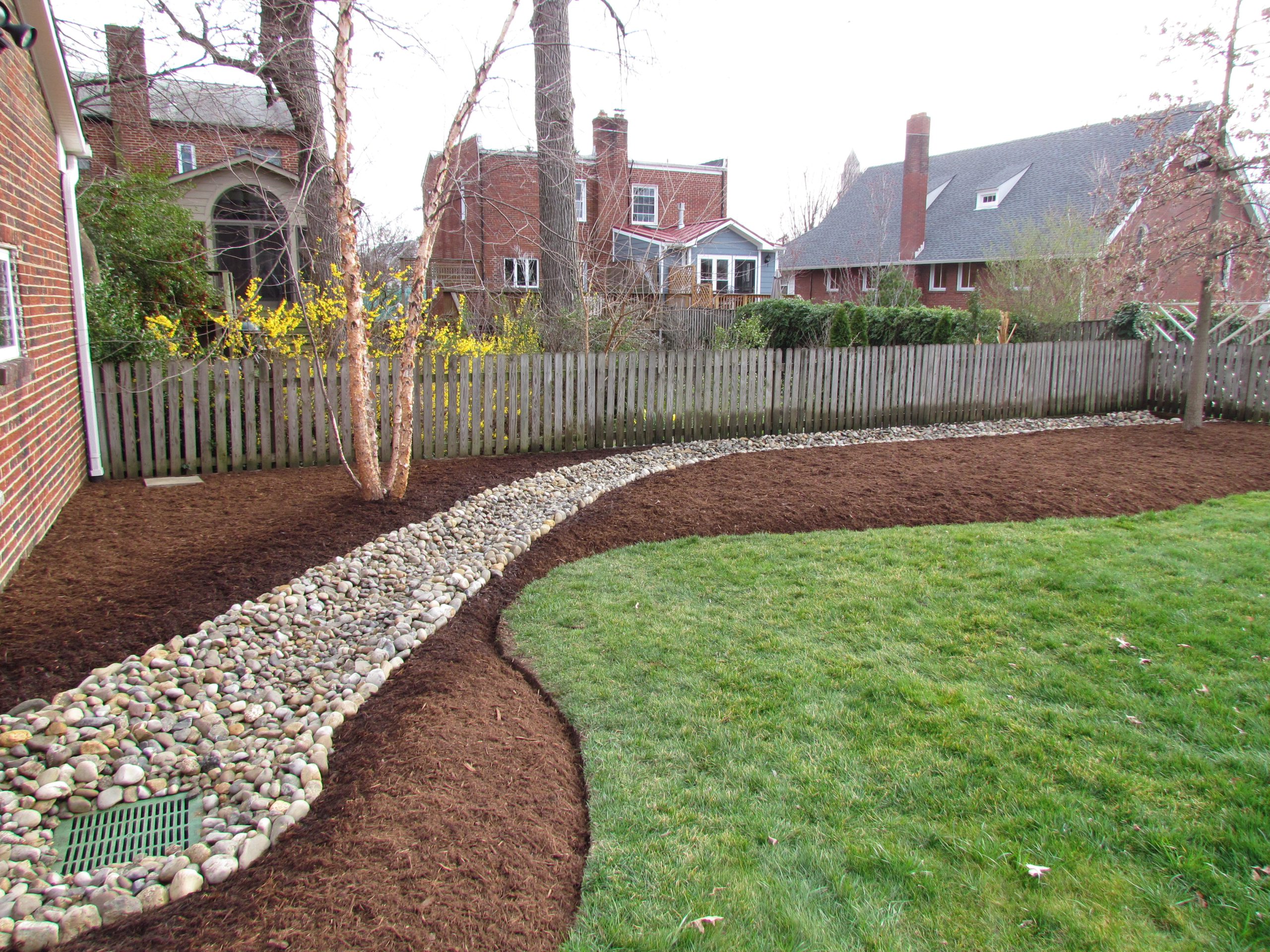 Dry Creek Beds
Dry creek beds allow water to flow through an area when necessary, greatly reducing erosion and other water-related issues. For some properties, this solution offers the best of both worlds: a long-term correction that also looks attractive.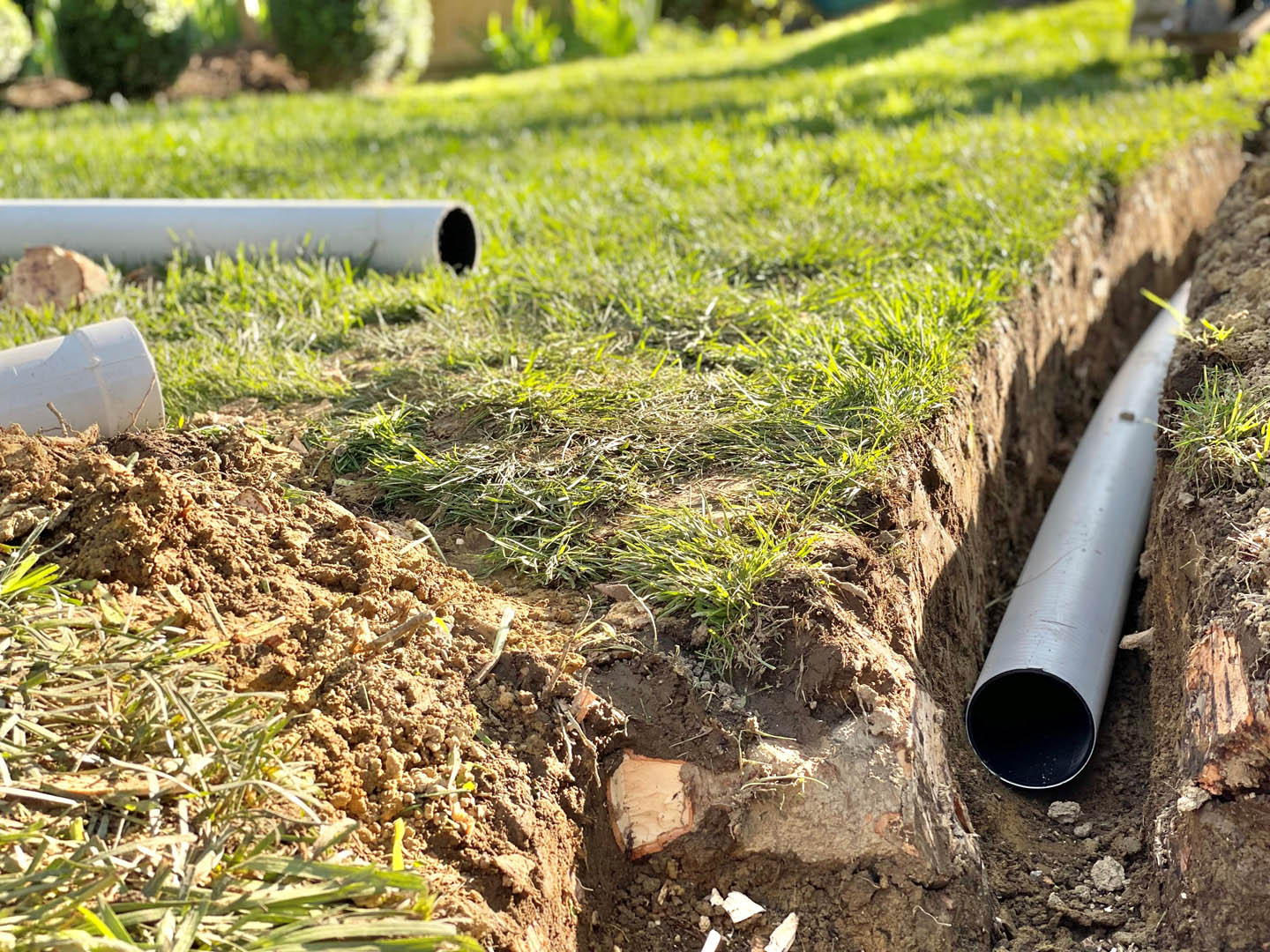 Downspout Extensions
Of the many solutions to drainage issues, a downspout extension is one of the simplest. Extending your downspouts underground to a proper exit point is a solution many homeowners overlook.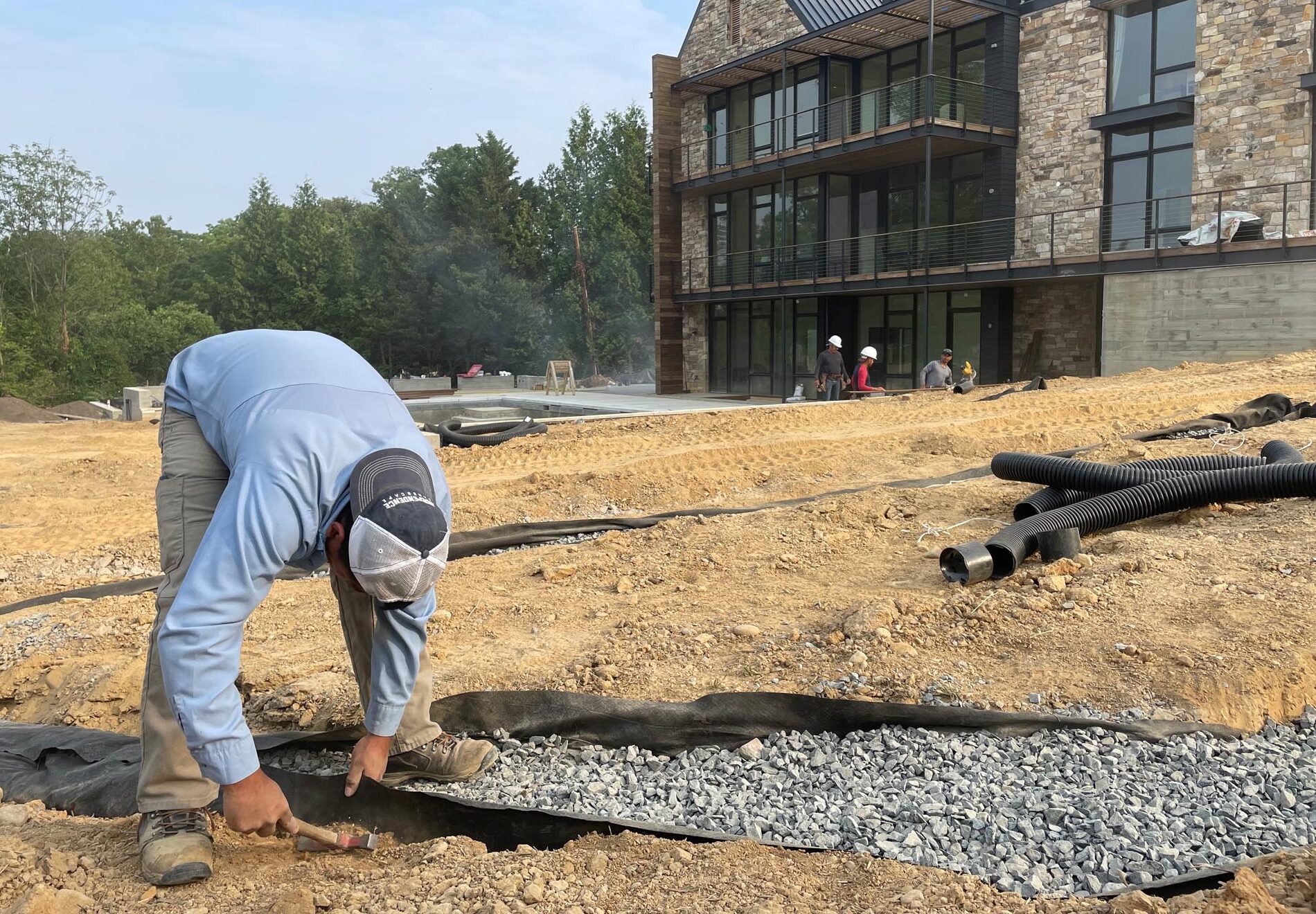 French Drains
A French drain is a highly effective underground drainage system that diverts water away from areas where it usually collects. Often French drains are used together with regrading and/or downspout extensions for an outstanding long-term solution.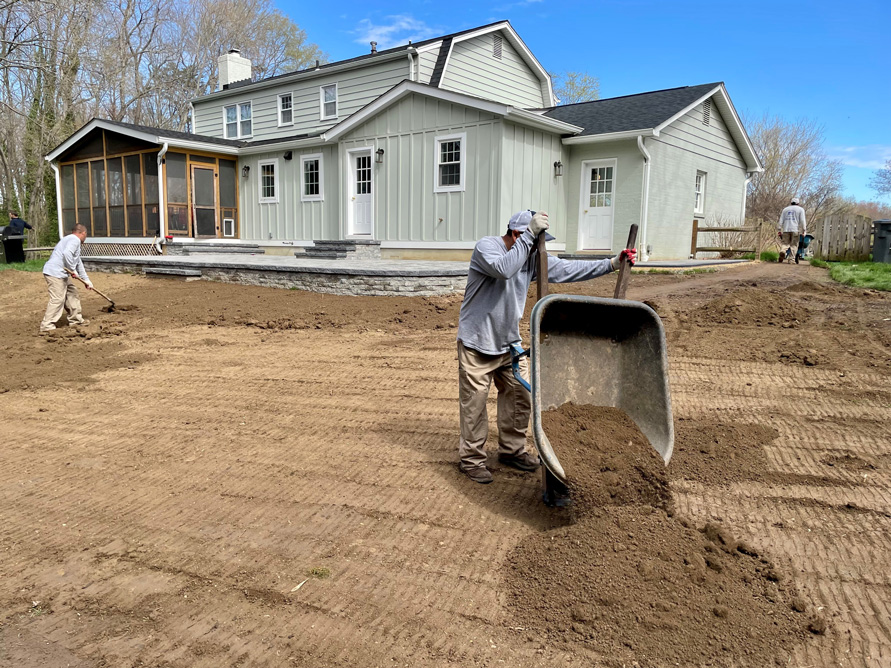 Grading
Grading (or regrading) involves moving soil to adjust the slope to improve water flow across your property. Using a variety of techniques, grading is critical to remedy most drainage issues.
"We hired Independence to recommend and install a water drainage system for our home. We were very impressed by Jon's knowledge in the area. The installation crew was very professional and did a great job restoring our yard when the work was done. It looks great and has been very effective in addressing the situation."
–Wally C., McLean
Lawn & Landscape Service Locations in Northern Virginia