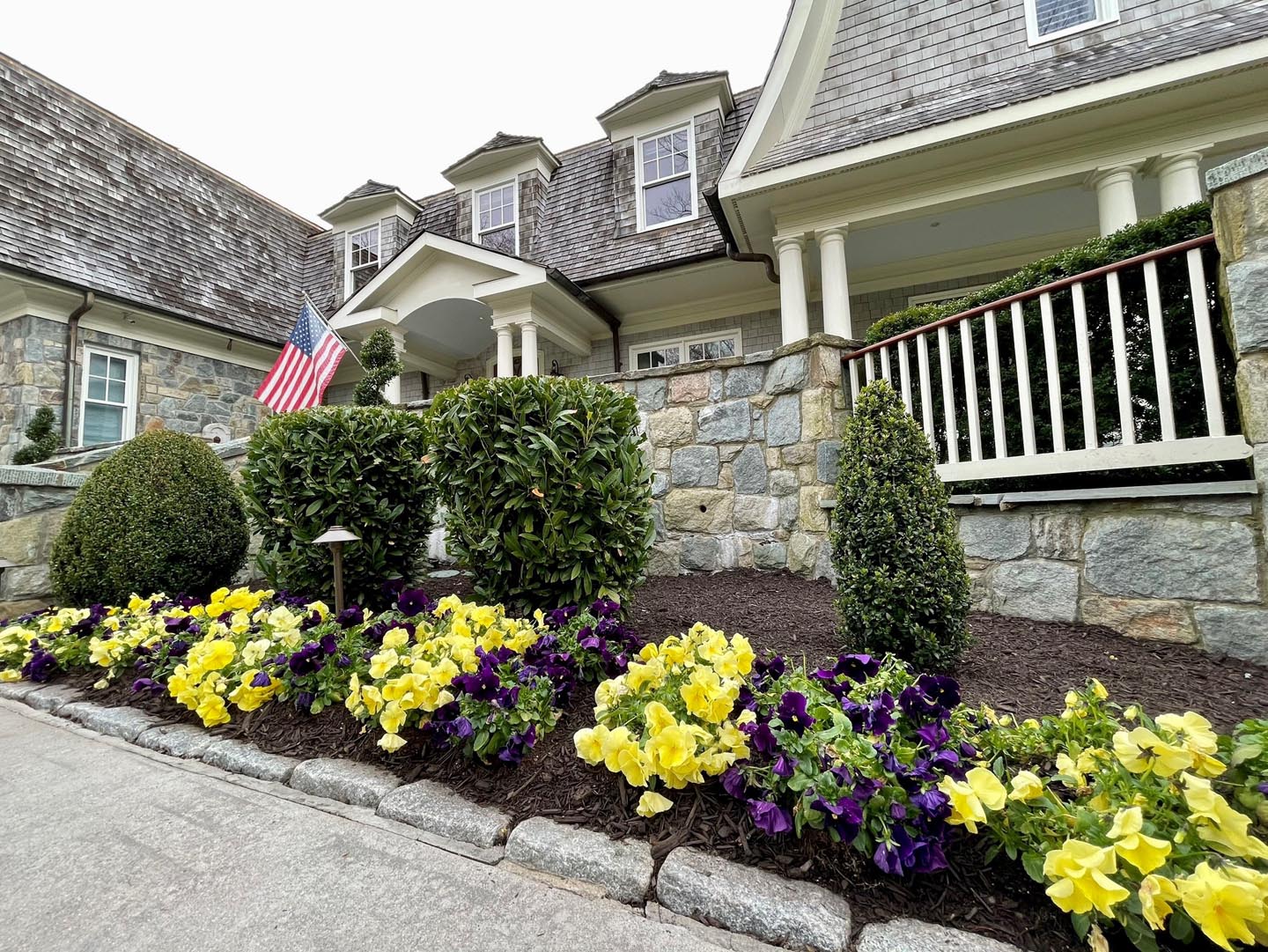 SEASONAL FLOWER INSTALL
Independence Landscape is a full-service lawn and landscape company serving residential clients in Northern Virginia. For clients on recurring maintenance services, we can liven up a landscape with season-long color by installing annual flowers like pansies and begonias.
Jump to: Our Process | FAQ
OUR Process
We can give your landscape an added splash of color by installing annual flowers in the Spring and Fall. Here is how the process works for you:
1
Estimate
Tell your Account Manager you would like to add seasonal flowers to your services. If you don't know specifically what you want, we can offer suggestions for varieties, colors and placement. Soon after, you receive an estimate to install annual flowers.
2
Installation
As the time to install approaches, your Account Manager keeps you informed of when to expect us. Once your flowers arrive, we use a dedicated landscape crew with many years of experience installing and arranging annuals. For larger installations, your Account Manager may stop by to ensure things go as planned.
3
The Next Season
For most clients, we plant begonias in the Spring and pansies in the Fall, alternating each season to keep your landscape colorful and fresh. But it's your call, and your Account Manager will check in with you beforehand. Our annuals are intended to complement perennials and flowering shrubs.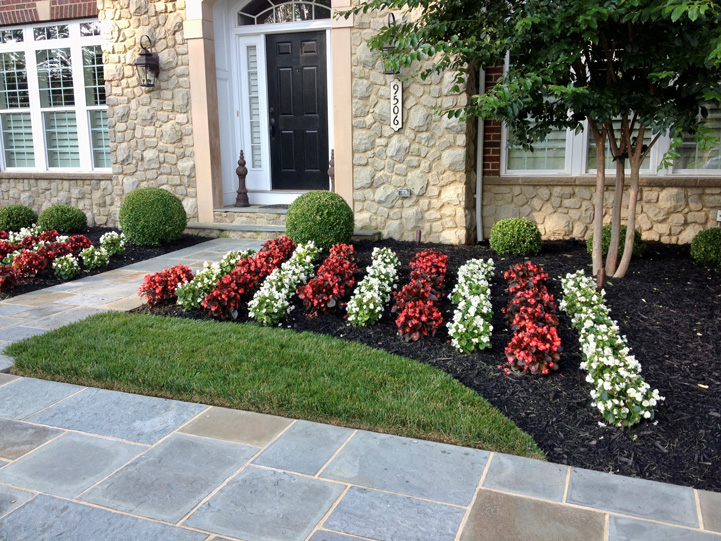 Our Commitment
At Independence Landscape, we show up on time and follow through on our commitments. You can expect your Account Manager to communicate clearly and responsively, and to be available when needed for advice. Our crews are dependable, friendly and attentive to detail. We are here for the long haul, and pledge to get the job done right.
Testimonials
---
B
Please extend our thanks to the team for their awesome work! The house now feels like a home, and brings lots of compliments from the neighbors. Bring folks by for a recommendation!
– Betty, Anita & Ted
---
Frequently Asked Questions
Normally we install begonias (red and white) in the Spring and pansies (purple and either white or yellow) in the Fall. If you have another type of annual flower in mind, feel free to ask your Account Manager—we may be able to accommodate. We source the healthiest annuals we can find from local nurseries that we trust.
If they are properly maintained and watered, they can last until we replace them in the alternate season, although you may notice them begin to fade around this time.
They can. If deer have eaten your plants before, you might consider installing a different variety of begonias or pansies that are more resistant—or a different annual altogether. You can discuss this with your Account Manager. There are also organic products available to repel deer and other wildlife.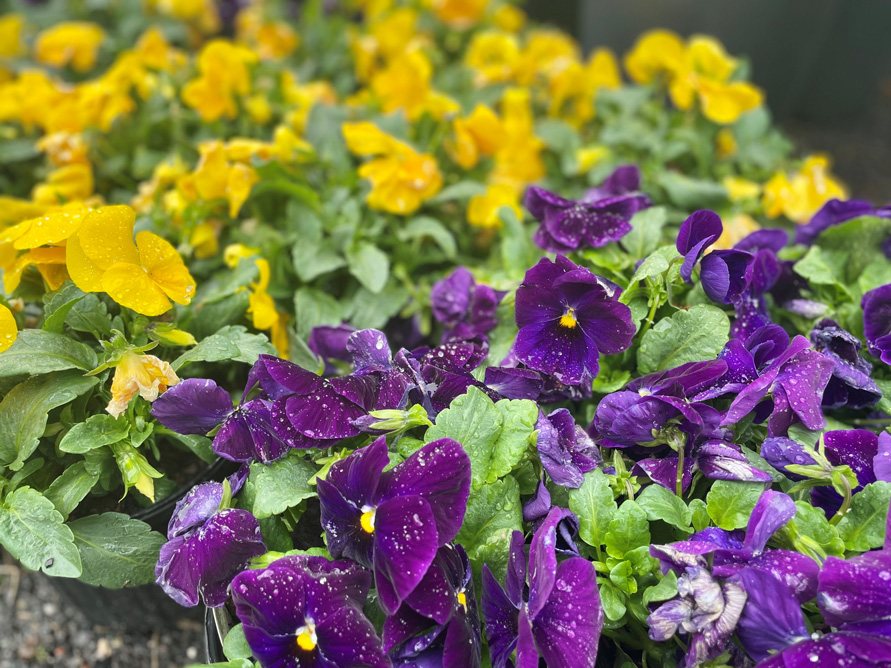 Trust The Experts
A thick, vibrant lawn can be yours with our Aeration & Overseeding service, combined with our signature Lawn Care Program. Trust our expert team to provide the annual boost your lawn needs to reach its full potential and make your neighbors envious. Let's get started transforming your lawn today—contact us for an estimate for Aeration & Overseeding.
Lawn & Landscape Service Locations in Northern Virginia