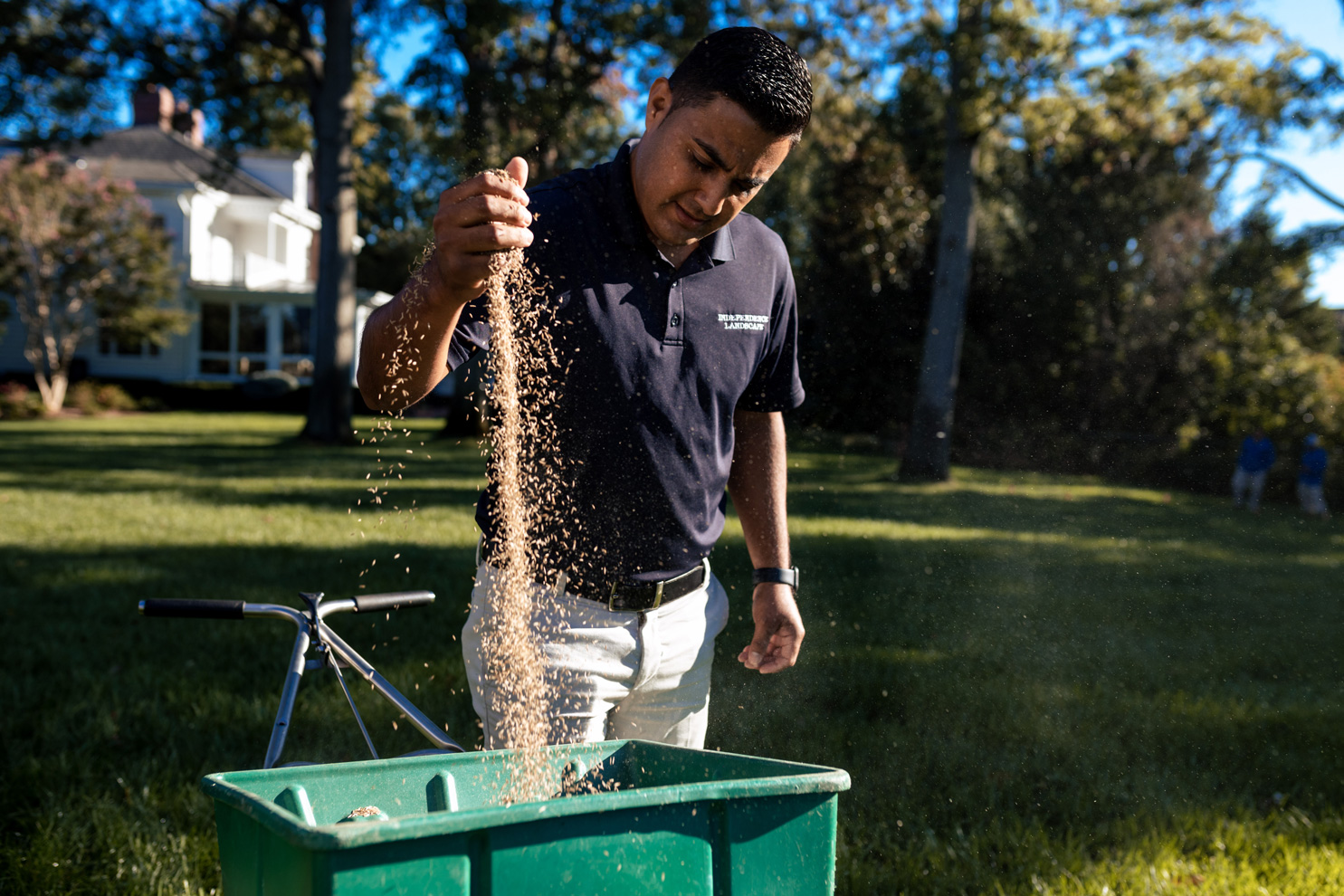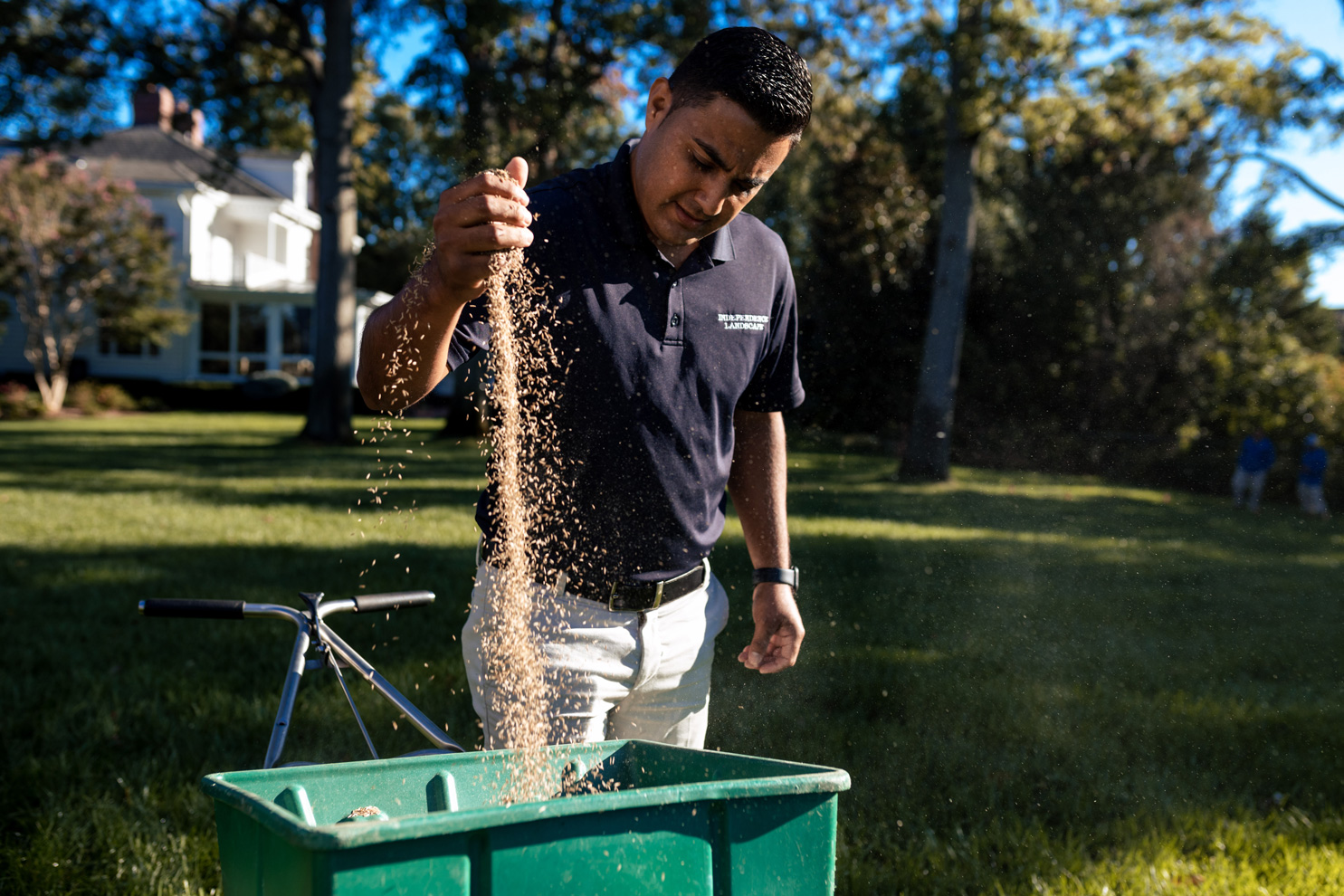 Aeration & Overseeding

All year long, the steady treatments of the Lawn Care Program are designed to build up to the main event: Aeration & Overseeding. The optimal time to do this is late Summer through Fall. Core aeration helps relieve compacted soil and allows water, air and nutrients to reach the lawn's root system. This is done by pulling small plugs up from your lawn with an aerator. Combined with the aeration, overseeding dramatically revitalizes your lawn. We special order the finest quality grass seed, engineered for the Northern Virginia climate.
Because these services are interdependent, Aeration & Overseeding is only offered together with the Lawn Care Program.
Call us today at (703) 887-1834 or click below to request a free estimate.
"We've been very pleased with the friendly, professional service we've received from the Independence Landscape team. In addition to regular mowing, we've had lawn treatments and aeration and overseeding done and our lawn has never looked better."
– Jennifer B., Falls Church, VA