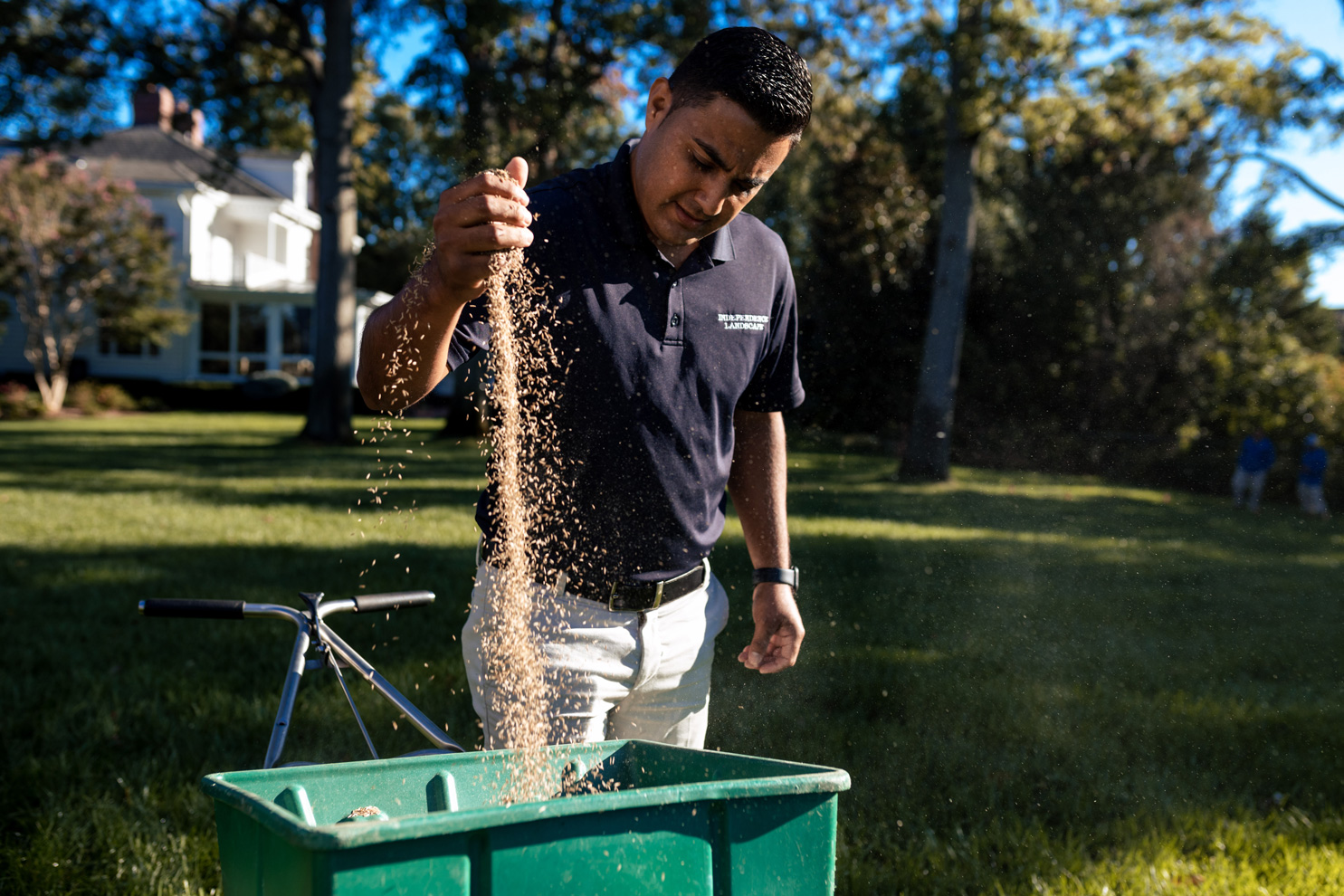 Aeration/Over-Seeding Services
Core-Aeration helps relieve compaction of the soil and allows water, air, and nutrients to reach the root system of your lawn. This is done by pulling small plugs up from your lawn with an aeration machine. Combined with the aeration, over-seeding can dramatically revitalize your lawn. The optimal time to do this is in the fall.
We have custom aeration and over-seeding services as well as lawn maintenance packages to fit your needs and budget. See how you can have a lawn that will be the envy of the neighborhood.
Call us today at (703) 887-1834 or click below to request a free estimate.
"We can't speak highly enough about the professional and courteous customer service that Independence Landscape has brought to our landscaping projects. Chad and his crew are incredibly easy to work with and offer great solutions for our needs. We will continue to use them for future projects and recommend them to all who are looking for personalized landscaping services."
– Jay N., Kingstowne, VA