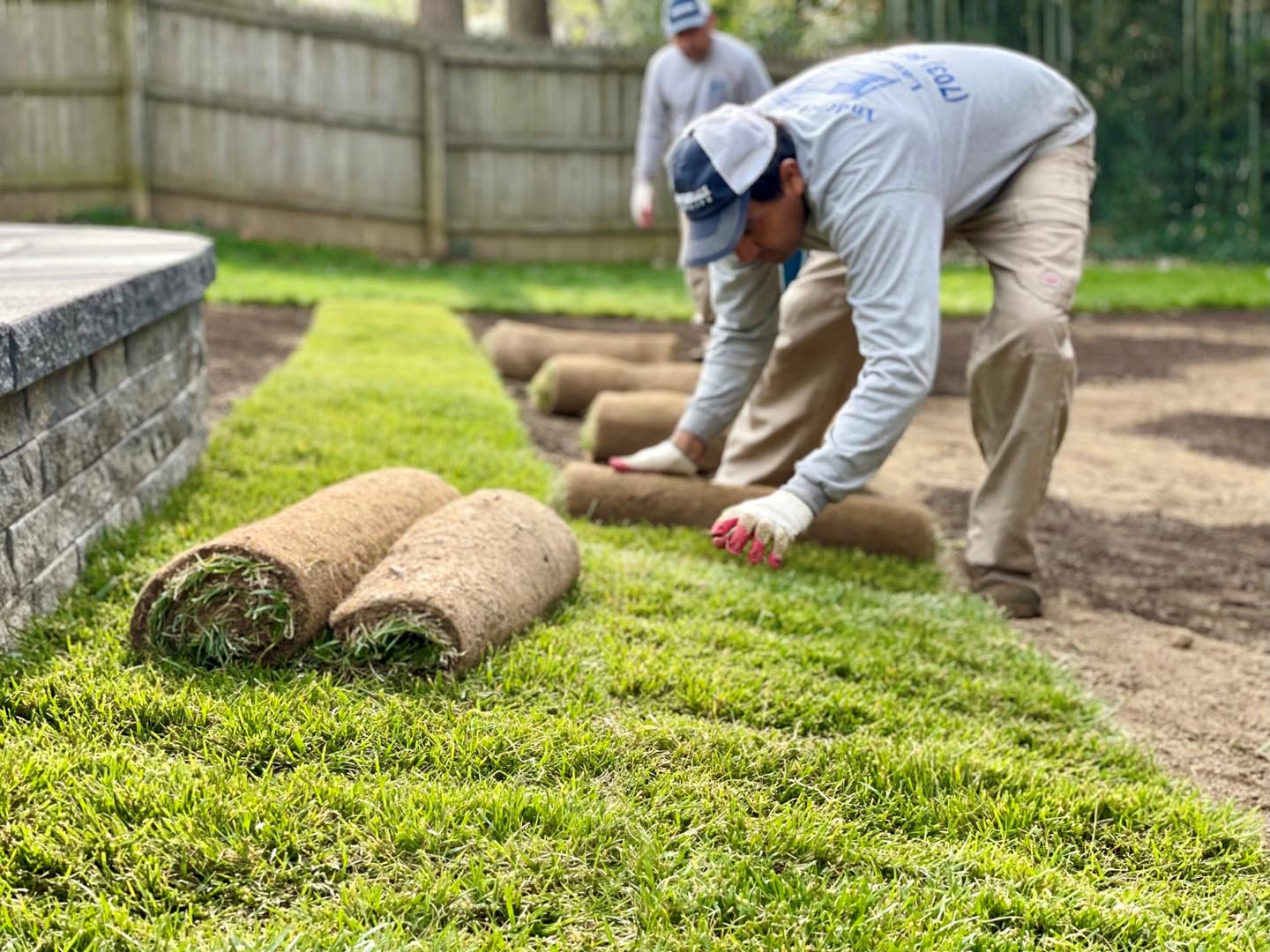 SODDING
Independence Landscape is a full-service lawn and landscape company serving residential clients in Northern Virginia. Many of our landscape, drainage and hardscape projects involve sodding, which is the best way to instantly transform a patchy, thin or barren lawn into a lush, green landscape.
Jump to: Our Process | FAQ
OUR Process
Sodding your lawn with Independence Landscape involves the following steps:
1
Proposal
Your dedicated Account Manager visits your property to understand your needs and develop a game plan. Soon, you will receive a proposal for your sodding, which could incorporate landscape, hardscape and/or drainage work if desired.
2
Preparation
A skilled landscape crew will be assigned to tackle your project. First we remove existing turf and debris from the area to be sodded. We then regrade the area with premium topsoil to allow for proper drainage and water flow.
3
Installation
Finally, we lay rolls of mature, fresh-cut turf in your yard. We install the finest sod you can possibly purchase, all harvested directly from the farm to ensure maximum freshness and vigor.
4
Watering
Proper watering of your new sod is critical. We provide clients with detailed watering instructions to help the sod take root and thrive over the first several weeks.
5
Follow-Up
If you ever have questions about your sod or concerns about its health, your Account Manager is always available and happy to assist.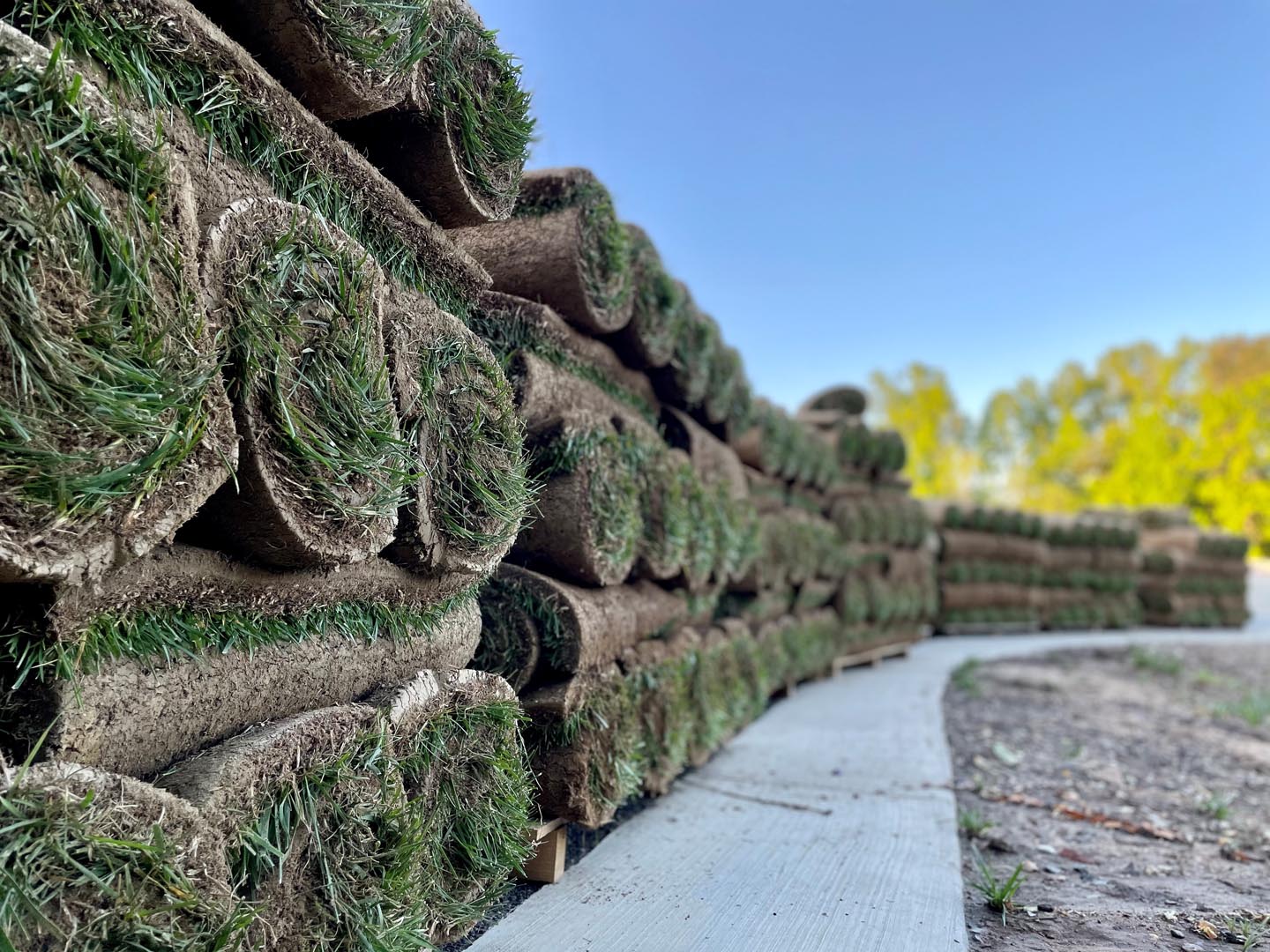 Our Commitment
At Independence Landscape, we show up on time and follow through on our commitments. You can expect your Account Manager to communicate clearly and responsively, and to be available when needed for advice. Our crews are dependable, friendly and attentive to detail. We are here for the long haul, and pledge to get the job done right.
Testimonials
---
L
The crew expertly installed sod cut from the farms that morning. Can't ask for fresher than that.
– Lorna & Jim M., Mason Neck
---
Frequently Asked Questions
Yes. We install sod every month of the year, as long as the ground is not frozen.
We install premium tall fescue sod that has been delivered and installed within 24 hours of harvesting in its full freshness and vigor, free of weeds, disease and insect infestation. But like any living plant that has been cut out of the ground, loaded on a truck and replanted, it must now devote its energies to reestablishing itself with new root growth.
It varies by season, and tapers off over the first several weeks. Spring and Fall allow for normal watering because of cooler temperatures and more rainfall. Summer installation requires more attention be paid to watering and keeping the new sod wet for the first 2-4 weeks to avoid burning, excessive drying and/or shrinkage. Rest assured, we provide you with detailed watering instructions after your sod is installed.
We recommend you avoid excessive foot traffic on your new lawn to allow roots to firmly "knit" with the soil.
Our signature
Lawn Care Program
is the best possible way to keep your new lawn healthy and green for years to come.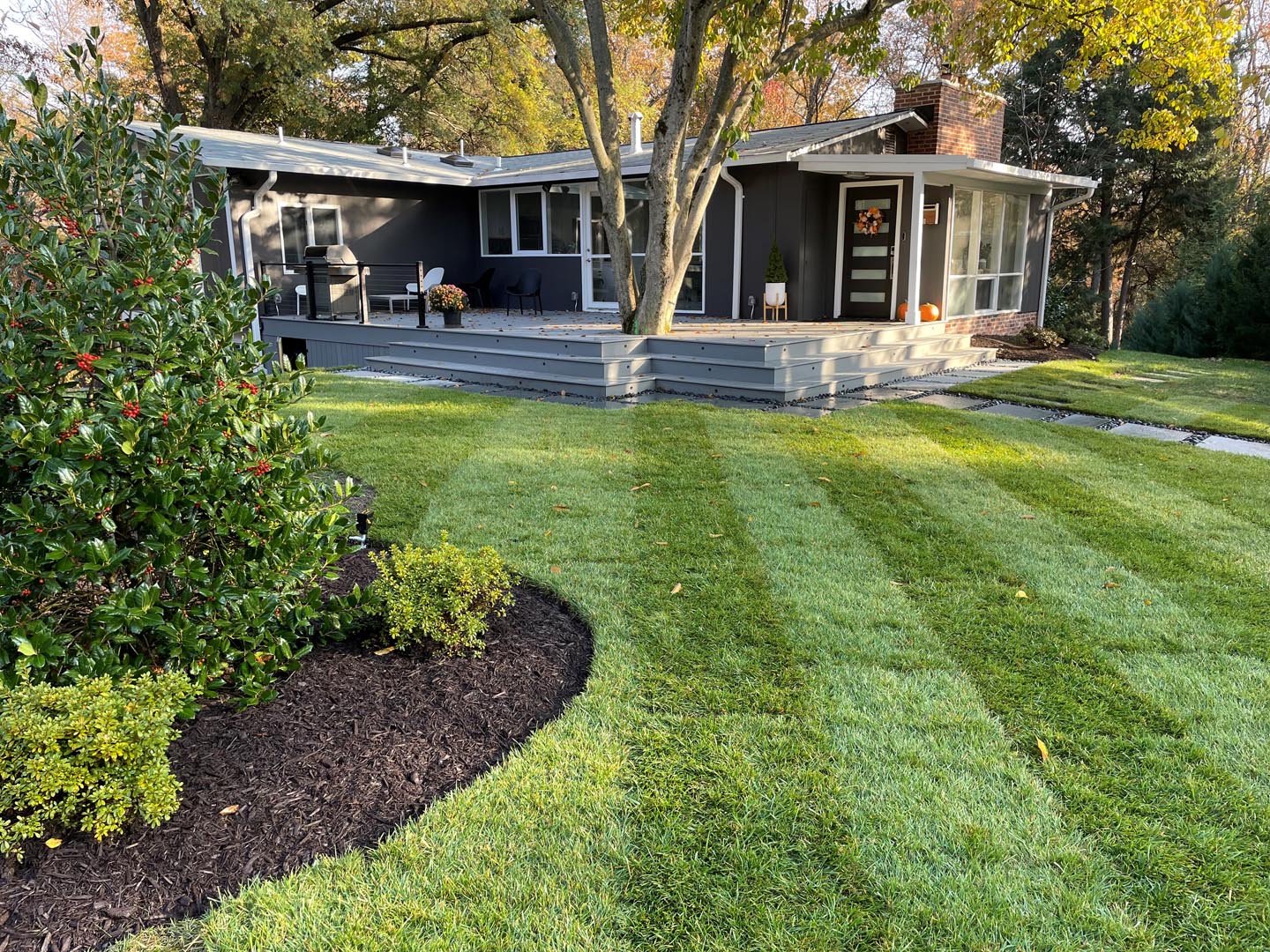 Trust The Experts
If your lawn needs an instant transformation, your best option may be sodding. At Independence Landscape, we install the finest sod you can possibly purchase, harvested directly from local farms. We are experts at helping you find creative long-term solutions for your yard, integrating drainage, landscape and hardscape elements as needed. Contact us today to get a jump-start on a lush, thriving lawn.
Lawn & Landscape Service Locations in Northern Virginia