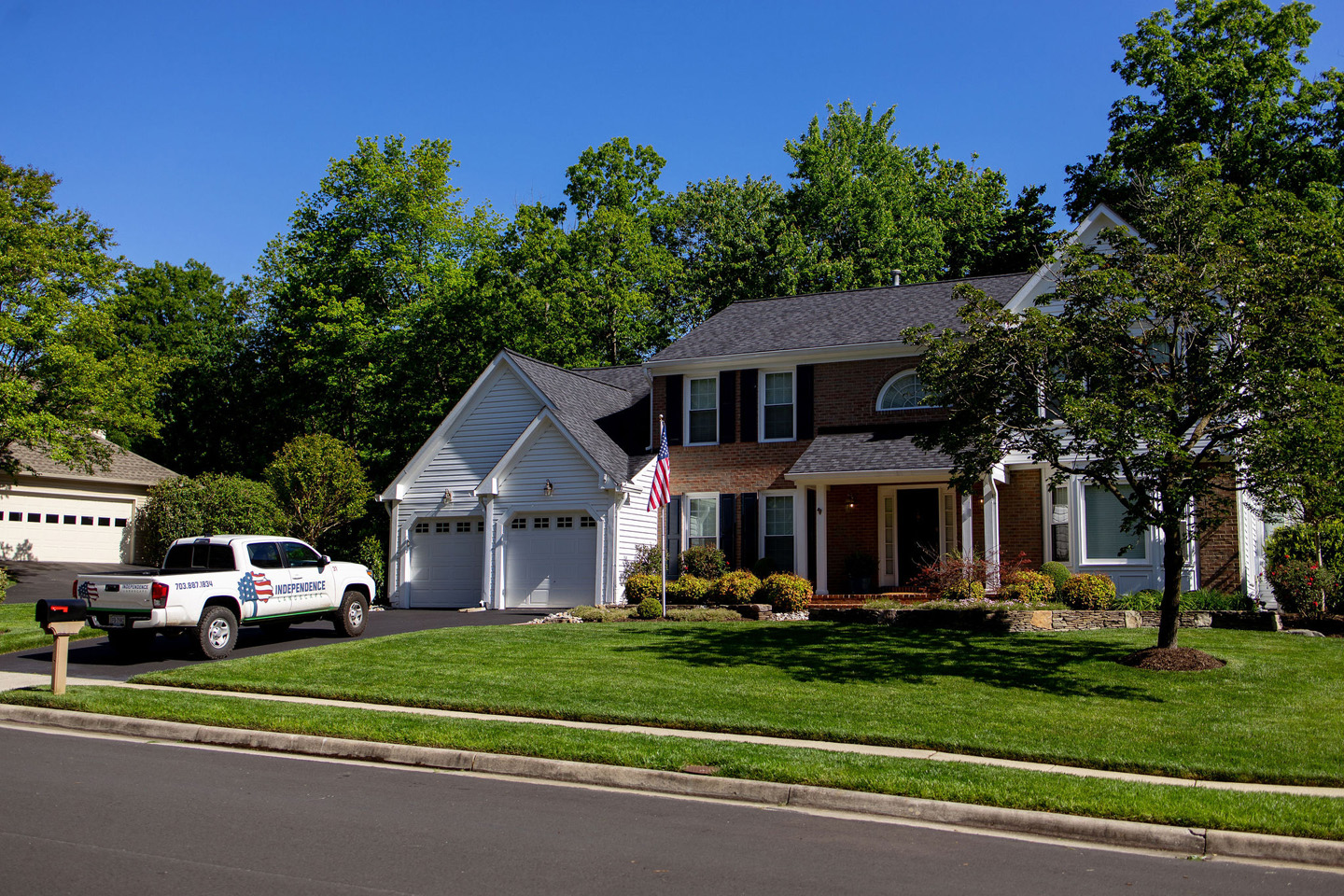 WIREGRASS SUPPRESSION PROGRAM
Independence Landscape is a full-service lawn and landscape company that offers wiregrass suppression treatments in addition to its signature Lawn Care Program. In Northern Virginia, wiregrass is an invasive, unsightly weed that can appear just about anywhere. To control it, our Licensed Technicians can apply wiregrass suppression treatments to problem areas during routine Lawn Care Program visits.
Jump to: Our Process | FAQ
OUR Process
Adding the wiregrass suppression program to your treatment plan involves the following steps:
1
Diagnosis
Once your Account Manager confirms that wiregrass is present in your yard, he will provide you with an estimate for wiregrass suppression treatments to control the problem.
2
Treatments
Our wiregrass suppression program consists of three treatments, applied in the late Spring and Summer months during our routine
Lawn Care Program
visits
3
Watering
For best results, we recommend you water your lawn regularly following treatments.
4
Follow-Up
If you ever have questions about controlling your wiregrass, please reach out. Our office staff and Account Managers are always happy to assist.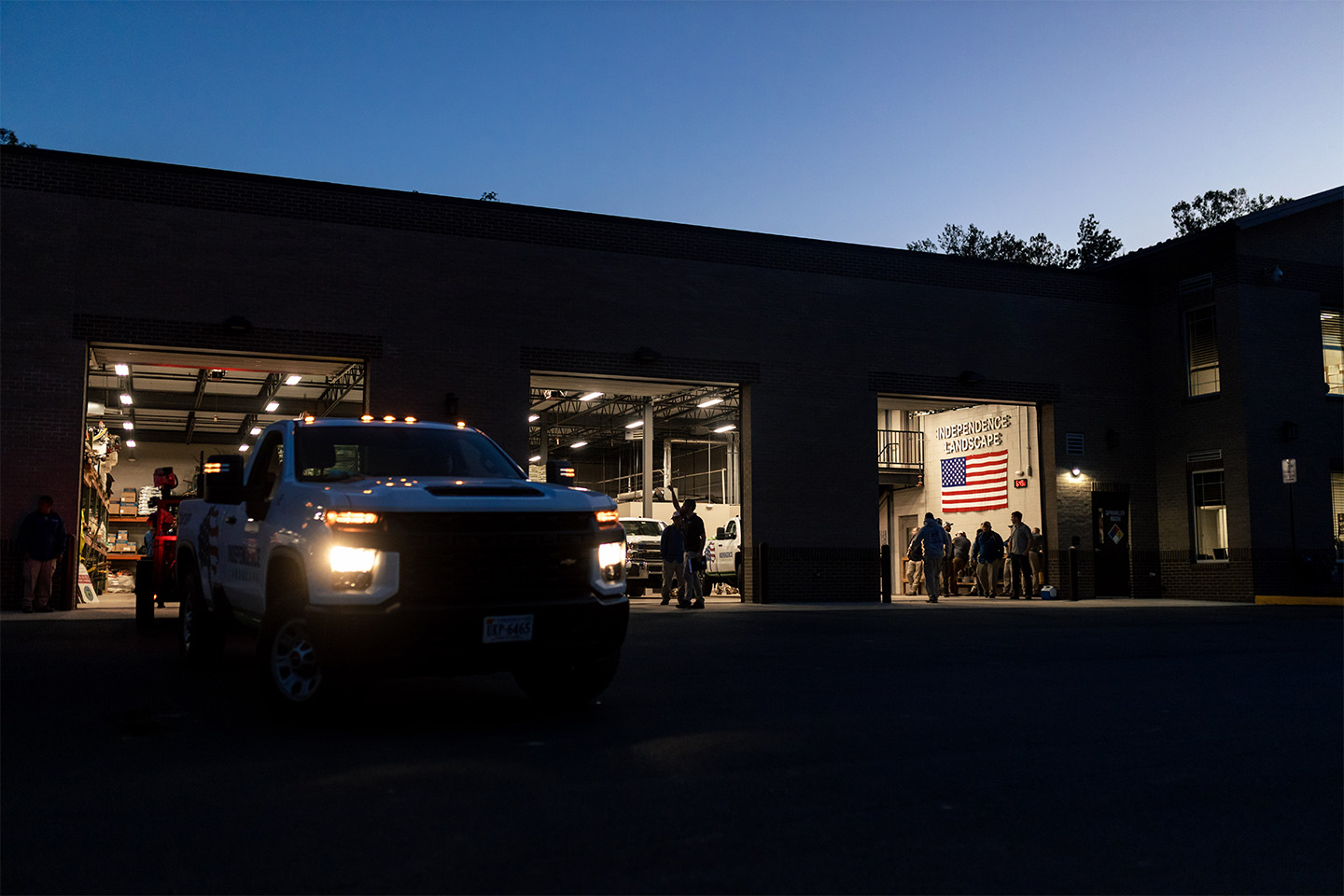 Our Commitment
At Independence Landscape, we show up on time and follow through on our commitments. You can expect your Account Manager to communicate clearly and responsively, and to be available when needed for advice. Our crews are dependable, friendly and attentive to detail. We are here for the long haul, and pledge to get the job done right.
Testimonials
---
G
"We changed our lawn service to Independence this year and have been very pleased with their work ethics and detail. Our yard has never looked better."
– Gary F., Mount Vernon
---
Frequently Asked Questions
You can lean on your Account Manager to confirm whether wiregrass is present in your yard. Wiregrass tends to have long, thick runners that spread quickly.
Normally it takes at least two seasons. However, wiregrass will likely always be a problem that requires ongoing treatment.
Most of our clients have children or pets, so we are very cautious in everything we do. This application is spot-sprayed, which takes our Licensed Technicians longer but is much safer for children and the environment. Once a treatment is completed, we recommend keeping off the lawn for 24 to 48 hours.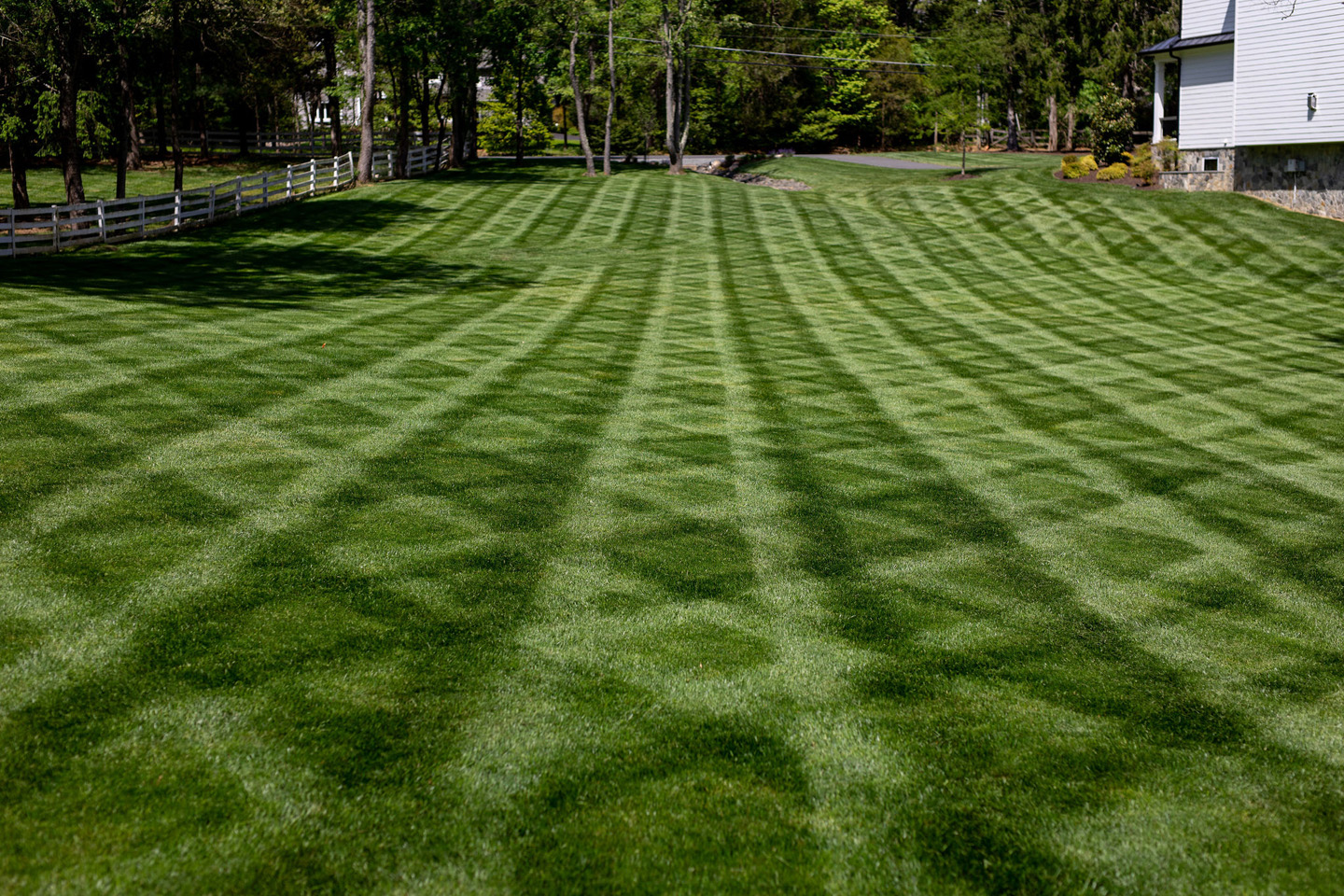 Trust The Experts
Don't let invasive weeds like wiregrass undermine a beautiful lawn. If your yard has a wiregrass problem, our Licensed Technicians can get it under control with our wiregrass suppression program. Ask your Account Manager if your yard would benefit from adding these treatments to your Lawn Care Program in the late Spring and Summer.
Lawn & Landscape Service Locations in Northern Virginia