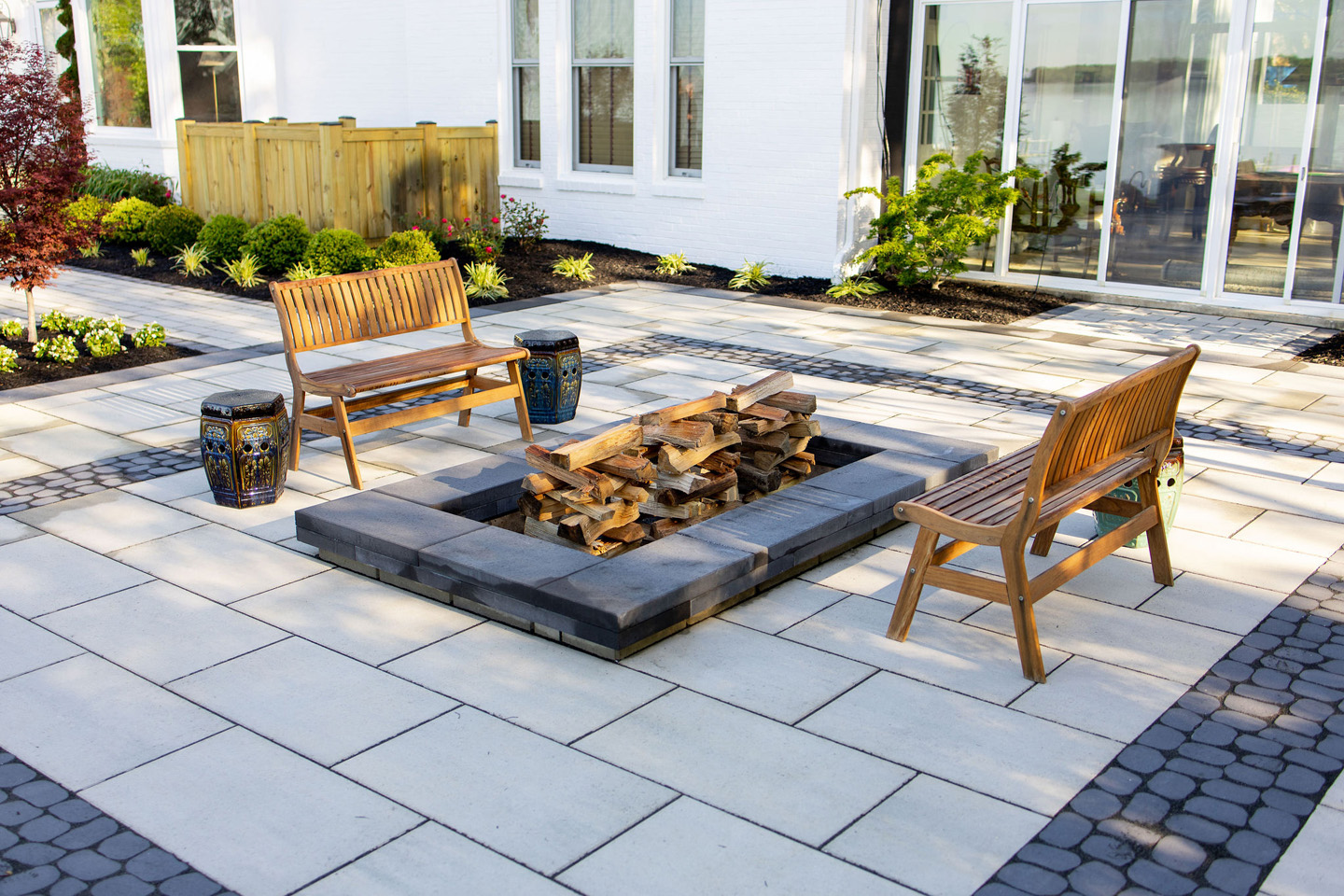 CUSTOM PATIOS
Independence Landscape is a full-service lawn and landscape company serving residential clients in Northern Virginia. When you choose Independence for regular maintenance, you get access to our team of master craftsmen who design and install stunning custom patios. With many choices in styles, colors and textures, we can build your patio to fit your taste and complement the surroundings.
Jump to: Our Process | FAQ
OUR Process
From consult to construction to completion, our team is committed to getting the job done right. Here is how it works for you:
1
Consultation
Your dedicated Account Manager visits your property to learn more about your desires and discuss ideas for size, shape, materials and any other features you want to incorporate.
2
Estimate & Design
Soon after, you receive a detailed estimate for your project. Depending on the size and complexity, we might recommend that our Senior Landscape Designer produce a formal design that connects other hardscape, landscape and/or drainage elements.
3
Scheduling
Once you give us the green light, we order your materials and place you on our schedule with one of our expert masonry crews. As the time approaches, your Account Manager will keep in touch to coordinate the start of your project.
4
Installation
Our skilled masonry crew begins the installation using top-of-the-line materials and equipment. Our crews are experts at what they do—and better yet, they are efficient, courteous and clean up after themselves. Your Account Manager will stop by regularly to ensure things progress as planned.
5
Enjoy
It's time to unwind and enjoy your upgraded yard on your new custom patio. Host your family, friends and neighbors—if you don't mind being envied.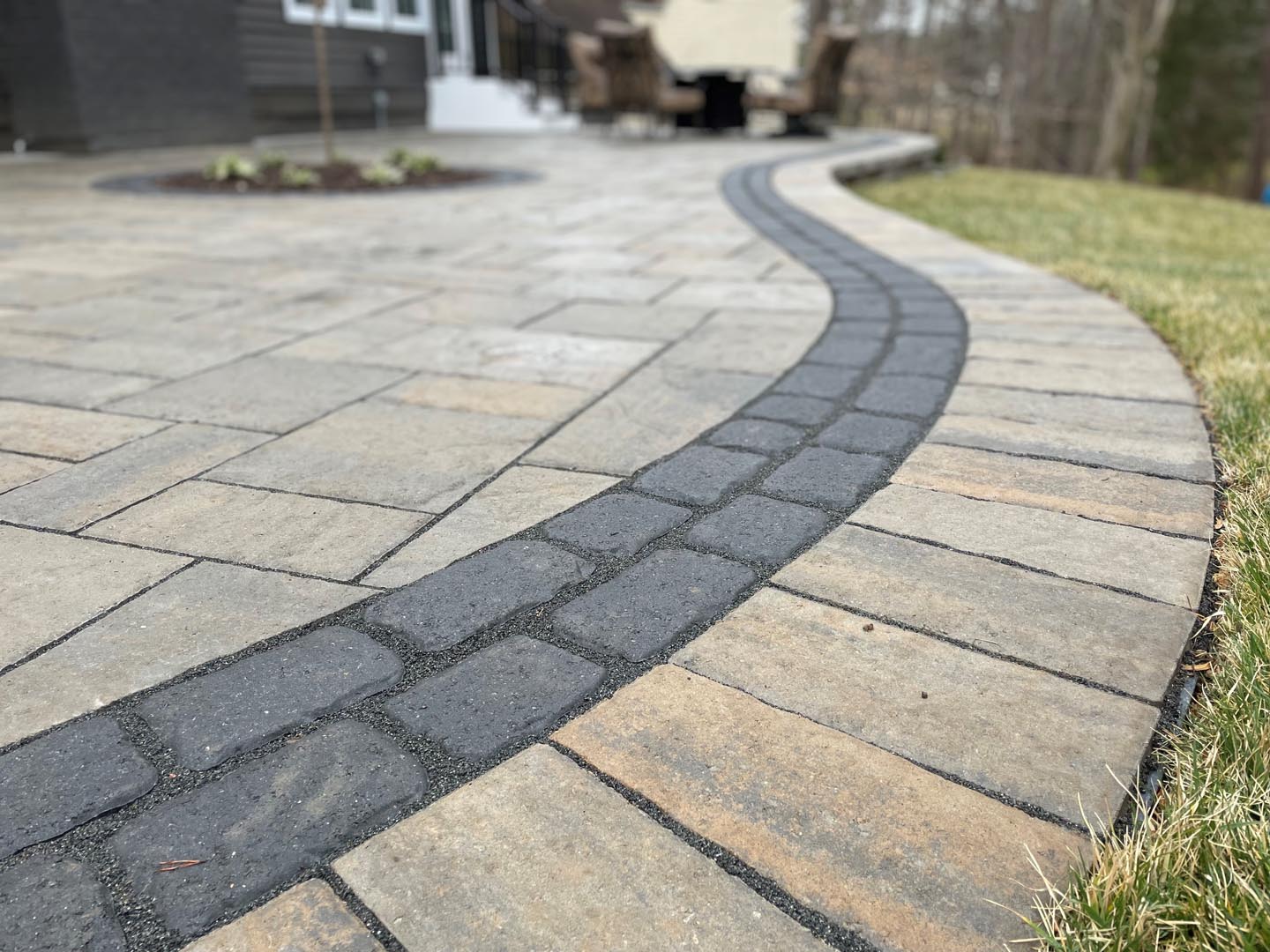 Our Commitment
At Independence Landscape, we show up on time and follow through on our commitments. You can expect your Account Manager to communicate clearly and responsively, and to be available when needed for advice. Our crews are dependable, friendly and attentive to detail. We are here for the long haul, and pledge to get the job done right.
Testimonials
---
J
My wife and I worked with Mark Haller and his team at Independence Landscape on a backyard patio/deck reconfiguration project this summer. The experience of doing so was fantastic, start to finish. Mark is a creative thinker who patiently addressed our vision for the project and provided level-headed guidance that landed us with a finished product we could not be happier about. His build team was excellent as well. The quality of their work is outstanding and evident to discerning eyes.
– Jeff H., Vienna
---
Frequently Asked Questions
We install industry-leading, highly durable pavers and slabs that come in a wide variety of colors, shapes and textures. These designs often incorporate a border or pattern using an alternate color or texture. Our masonry crews are also experts at installing flagstone, if you prefer a more natural look. We can also install brick or concrete patios. Your Account Manager can help you find the best option for your style, budget and surroundings. Check out our gallery for inspiration.
Yes, most of our patios tie in other hardscape elements like steps, walkways, retaining walls, seating, fire pits and more. In addition, many projects incorporate landscaping, grading and drainage correction. When jobs get more complex, you can depend on our Senior Landscape Designer to create a cohesive design that complements your yard, fits your lifestyle and is built to last. If you have any other ideas or questions, just ask your Account Manager.
No, we do not take on one-time projects because our existing clients are our top priority, as our business is built upon those long-term relationships. If you are willing to consider a recurring maintenance service with us, such as weekly mowing or our Lawn Care Program, we are happy to meet with you to discuss your desired project.
Your dedicated Account Manager serves as your point of contact from initial consultation to completion. Communication is not just a buzzword for our team—clients often tell us our responsiveness sets us apart from other companies. Your Account Manager is always happy to help, so feel free to reach out anytime.
Our skilled masons are some of our longest-tenured employees, and you will notice their craftsmanship and attention to detail. In fact, during the installation they may suggest improvements based on their expertise with difficult cuts, angles and transitions. To ensure your vision comes to life just as planned, your Account Manager communicates daily with your masonry crew and makes frequent visits to the project site.
Yes. If an existing patio is in place, your estimate typically includes demolition and hauling away all debris. We recycle all concrete, rocks, soil and yard waste on site at our facility.
After a few weeks or months, you may notice a whitish powder-like deposit start to build on your new paver patio. This is called efflorescence—it is completely natural and will disappear in time. All concrete products contain lime or water-soluble calcium oxide, which rises to the surface and appears when water evaporates. Efflorescence does not affect the performance or durability of your pavers, and eventually washes away.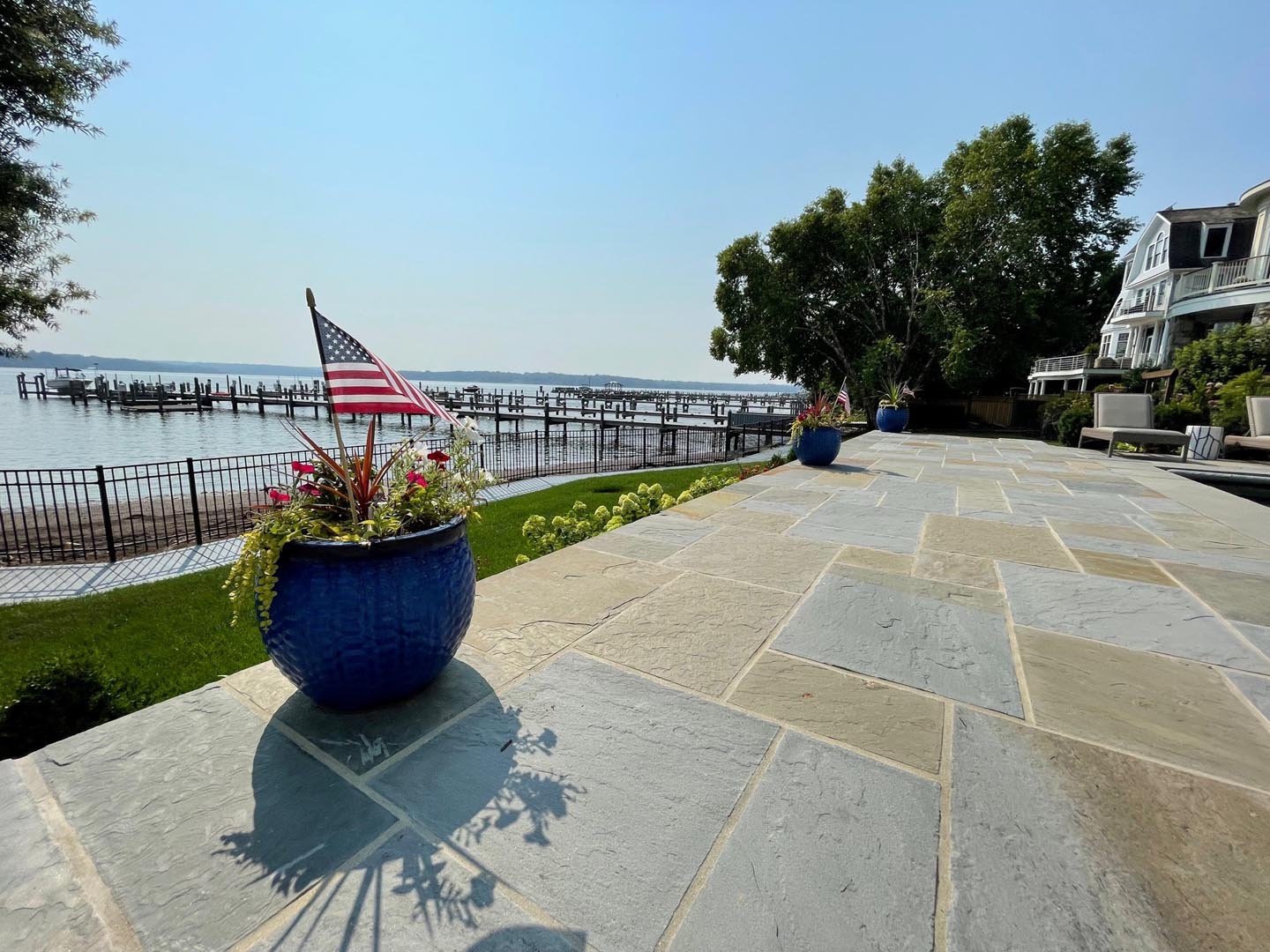 Trust The Experts
A custom patio installation should always be handled by experts. When you choose Independence for ongoing maintenance you get access to our team of expert craftsmen, including our Senior Landscape Designer and skilled masons, for custom projects. We are equipped to design and install a show-stopping patio that you can enjoy for years to come. Contact your Account Manager today to schedule a consultation.
Lawn & Landscape Service Locations in Northern Virginia